Singapore has always pride itself as a clean and green city. Since our independence, our founding fathers have made it a priority to put Singapore on the path of sustainability and provide a high-quality living environment for all Singaporeans. From enduring efforts to green our city-state to transforming urban water catchment areas into vibrant spaces and plans to ramp up public transport infrastructure to encourage a "car-lite" lifestyle, present-day Singapore has consistently been recognised as one of the greenest cities in the world.
It is undeniable that Singapore has come a long way over the past 56 years. As we celebrate National Day this year, what better way to express our love and appreciation for our country than to #PowerTheChange and build a greener tomorrow for our future generations?
We've put together five easy ideas for you to make a difference as our nation furthers its green goals for a more sustainable future.
1. Keeping Singapore's spaces clean by picking up litter
With the current work arrangement, many of us have been staying indoors most of the time and heading out for a quick jog in the evenings is a form of respite after a long day's work. Besides working up a quick sweat, how about making more of your outdoor jog by keeping your running tracks clean?
Known as plogging (jogging while picking trash), it not only helps us do good for the environment but offers many extra health benefits! According to a Swedish fitness app Lifesum, plogging burns 53[1] more calories than just jogging. The extra movements of bending down and picking up trash adds up to make a great workout.[1]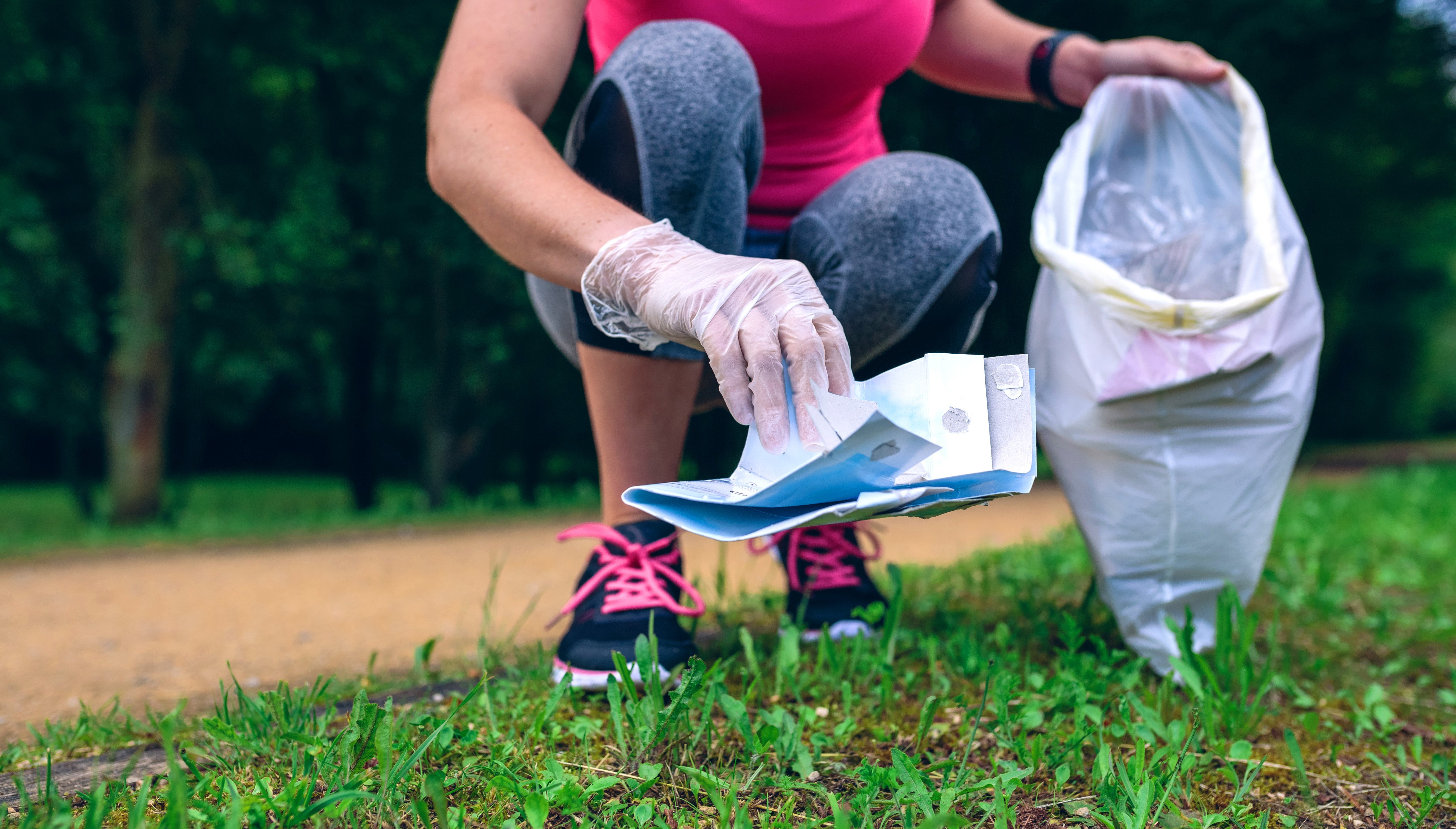 To get started, all you need is a trash bag, some gloves, masks and tongs. Once you've filled up your bag, you can either recycle or throw it away depending on the contents you've picked up. While making a difference in the cleanliness of your neighbourhood, remember to keep to safe distancing measures and stay safe!
2. Plant-a-Tree to contribute to Singapore's lush greenery
Singapore has made a pledge to plant a million trees across our island over the next decade and bring the total number of trees in Singapore to more than 8 million. Trees play an important role in creating a conducive living environment by providing natural shaded areas and serving as natural air filters. With the ramp up of this nationwide effort, it will not only further beautify our urban environment, but also increase our country's resilience towards climate change.
Here at Geneco, we are proud to be doing our part for this movement. Earlier this year, we have committed to plant 250 trees over the next five years as part of NParks' One Million Trees Movement as we launched our Power Eco Total Home Solution. We've planted our first 50 trees at Windsor Nature Park on Earth Day together with our ChangeMakers and corporate partner Standard Chartered Bank to #PowerTheChange.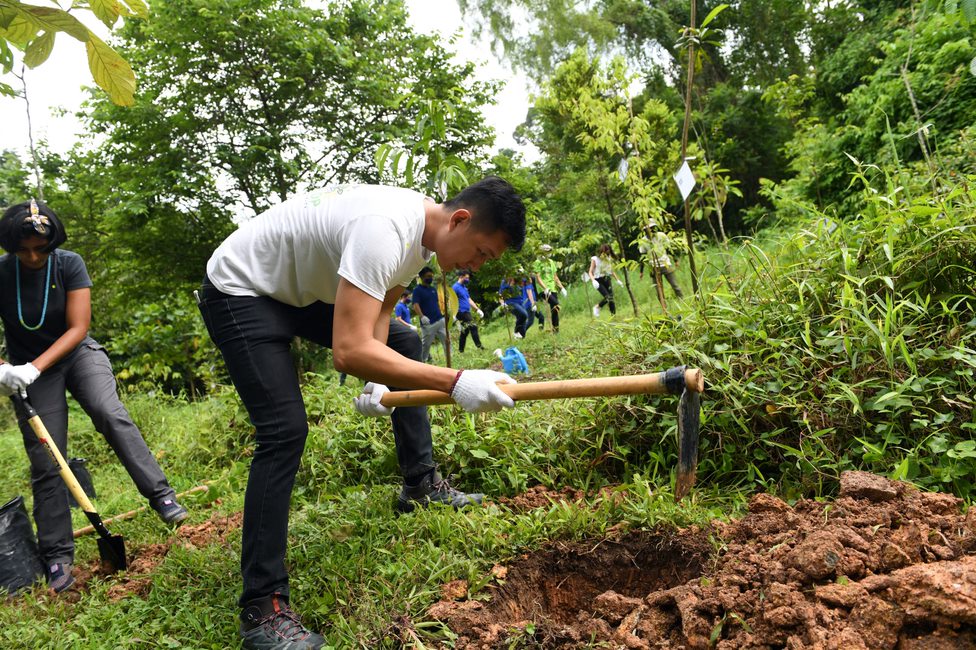 Looking for a way to contribute and be a part of this movement as well? You can do so by donating the cost of a young tree towards NParks' Garden City Fund or volunteering your time to help in forest restoration works or outreach programs. With each tree planted, it brings us closer to our City in Nature vision.
3. Donating old laptops to help individuals from low-income families
As the Covid-19 pandemic continues shifting our daily activities online, individuals from low-income families may not have equal access to digital devices such as laptops to remain connected. These individuals include students who have shifted to home-based learning as well as adults who may be looking for employment through online job databases.
Instead of throwing out our old laptops, how about donating them to Engineering Good's Computers Against Covid initiative? This non-profit organisation collects, refurbishes, and distributes second-hand laptops to families in need. While Engineering Good has distributed more than 4000 laptops since May 2021, they are still regularly trying to fulfil an average of 150 to 200 laptop requests each month, so every laptop donation counts!
Should your laptops be of the older models which are no longer suitable for use or donation, recycle them appropriately at the e-waste bins available across our island. You may even earn points that can be redeemed for shopping vouchers when you recycle your e-waste at these bins!
4. Extending the lifespan of Semakau landfill by reducing waste
According to the Ministry of Environment and Water Resources, the lifespan of Singapore's only offshore landfill is getting shorter by the minute. At the country's current rate of waste generation, Semakau Landfill is expected to be fully filled by 2035 which would spell trouble for our land-scarce island.
With the renewed goal of reducing waste sent to our landfill by 30% by 2030, do your part to be more socially conscious in the amount of waste you discard! Some easy ways include purchasing pre-loved goods, opting for reusable items, and composting your food waste. The idea is to design a circular economy and maximising the value of our resources by keeping them in use for as long as possible.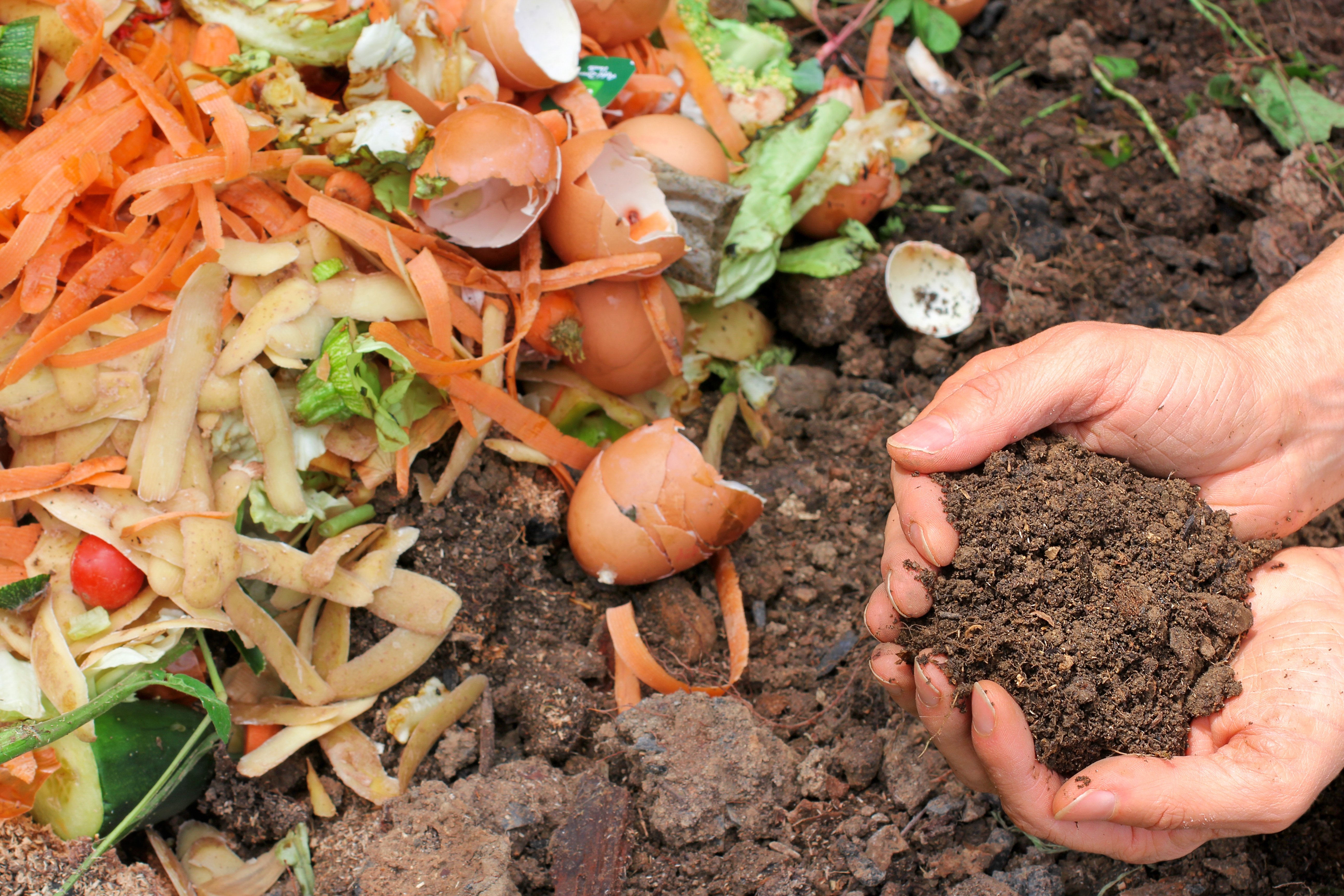 5. Contributing to Singapore's goal to shift towards greener energy
As part of the Singapore Green Plan 2030, our Lion City is taking significant steps to transition towards greener energy. Some goals include quadrupling the nation's solar energy deployment by 2025 and tapping on green energy sources from overseas through electricity imports.
Strengthening our commitment to the nation's green plan, we recently launched Power Eco Add-on – Singapore's first-and-only customisable green add-on for an electricity plan to help you #gogreenyourway.
To encourage and ease Singaporeans into embarking on an eco-friendly journey to build a greener home for all, this green add-on was conceived with five key benefits in mind:
Flexibility – The freedom to choose between Carbon Credits (CC) or Renewable Energy Certificates (REC) as a way to lower your carbon footprint.


Affordability – A choice of 25/50/75/100% level, so you can do your part for the environment from as low as 0.1cents/kWh. That's just $0.40 more for each month!


Impact to the environment – Offset up to 3,920kg of carbon emissions. That's equivalent to 192 rain trees absorbing CO2 in a year!



Simplicity

– Signing up takes less than 5 minutes and you'll be off to a great start to an eco-lifestyle. It's that easy.



Authenticity

– Receive an official Green Certificate for your contribution to the environment. And yes, it's a digital e-cert.

We are also giving away free Geneco Green Starter Kits to the first 1000 sign-ups of the 24-month plan with Power Eco Add-on! Each Starter Kit consists of items such as a reusable grocery net bag, collapsible silicone water bottle, 100% recyclable foldable umbrella and silicone straw to help you in replacing the use of single-use plastics! Click here to find out more!
As Singapore continues its march towards the next 50 years, the road ahead will no doubt be challenging as we deal with the imminent pressures brought about by climate change and strained resources. However, if we each play a part and continue building upon the hard work of our forefathers, we can make a difference and #PowerTheChange for a cleaner and greener city for Singaporeans today and generations to come!
---
References
[1] (2018, October 7) The Straits Times, Go 'plogging' to get fit and do good https://www.straitstimes.com/singapore/environment/go-plogging-to-get-fit-and-do-good