For most of us, we are familiar with the 3Rs of sustainability – Reduce, Reuse and Recycle. While we know that the first two can be easily implemented at home, the idea of the third one might be somewhat foreign to the majority. How much do we really know about recycling in Singapore and do we know what is the right way to recycle?
Global Recycling Day occurs on 18 March every year. The inception of it was with the intention of changing the mindsets of governments, businesses, communities, and individuals — encouraging the adoption of recycling to preserve precious primary resources and not generate more waste. It also aims to reinforce the importance of this issue at a global level and the need for it to be tackled to actualise big changes.
With that in mind, the theme for 2021's Global Recycling Day is #RecyclingHeroes, where it will focus on celebrating the recycling efforts of people, places and activities all around the world. As Singapore charts forward with the SG Green Plan 2030, let's find out how we can play a part in this movement too.
The Importance of Recycling
Many of world's natural resources are finite and non-renewable. This means that once we run out of them, the world will no longer have these natural resources. As with the need to tap on the earth's natural resources, it gives rise to more problems for our environment such as deforestation and pollution.
Recycling will help in extending the life of something that has been utilised for its initial intention and reduce the dependency on natural resources of our planet.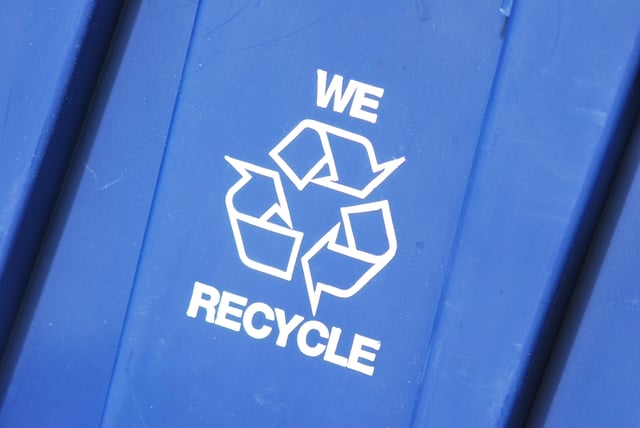 Therefore, it is important to learn how to recycle and the active role mankind plays in preserving our environment. Countries all around the world have rallied its citizens and implemented necessary measures to do good for the earth and encourage a culture of recycling.
Germany
In Germany, the recycling process is very comprehensive and precise. There are various coloured bins for different types of waste. For example, blue bins for paper, yellow bins for recyclable goods and a different coloured bin for different coloured glass. There are even bins for compostable goods such as food scraps, and boxes for battery recycling in supermarkets. The system may be detailed, but most German citizens are well-informed on how to carry out the process. In fact, up to 56.1% their waste is recycled! [1]
Austria
When Global Recycling Day first launched in 2018, Austria hosted an exhibition to educate the public on the importance of recycling. Today, Austria has a blanket ban on several types of waste going to the landfill – this means that these waste materials must go through recycling. The country also promotes a producer responsibility model, where companies are held accountable for the waste they generate. Companies would collect back the remaining waste from the products they create, and this complete 'circle' of responsibility is what is referred to as a circular economy.
South Korea
We often see the characters within Korean dramas sorting out their waste within communal recycling bins. This is not just a scene out of a drama. In fact, the culture of recycling is heavily embedded within the country where the average recycling rate for municipal waste in South Korea stood at over 50% [2] and that number is projected to increase in the near future. Back in 2019, South Korea also launched recycling education packs for local schools, in celebration of Global Recycling Day [3]. Looking forward, South Korea is progressively implementing the banning of plastics, in order to create an eco-friendlier environment.
Taiwan
More than half of Taiwan's waste is recycled, and it is hard not to see why as this island country has an advanced 4-in-1 recycling programme that includes four strengths: Public Community, Local Authorities (Cleaning Teams), Recycling Enterprises and Recycling Fund. The programme has been launched since 1997, inculcating a culture of recycling among the young people and future generations [4]. These four strengths come together as a collective effort to create a complete recycling network for Taiwan.
Recycling in Singapore
Singapore's only landfill, Semakau Landfill, is projected to run out of space by 2035. This suggests that Singapore has to find an alternative to our current waste disposal system, and recycling is one of the possible solutions.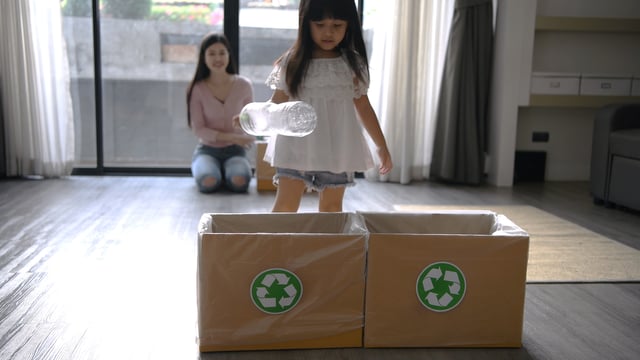 In a study by the National Environment Agency in 2019, it was found that 6 in 10 Singaporean households recycle regularly [5]. However, a significant proportion mistakenly classified items which should be reused or disposed of as recyclables, such as Styrofoam boxes or old clothes. Much education and awareness behind the importance of recycling and the proper way to recycle is still needed within the nation. The inconvenience to dispose your recyclables in the right manner is a small price to pay for the environment's future.
How to recycle responsibly in Singapore?
Recycling in Singapore can be easy once you are well informed on what can be recycled. If you are unsure whether that plastic soap bottle or biodegradable bag can be recycled, a good place to start is by debunking certain myths on plastic recycling in Singapore or reviewing the things around you that you never knew you could recycle. The more we learn about proper recycling methods, the more we can grow and develop as an eco-friendly community.
To further encourage the rest of your family to be a part of this movement, have a recycling corner within your home to make recycling easily accessible. The steps are easy for the entire family to follow
Step 1: Check the blue bins on what can be recycled (National Environment Agency has even provided a list here)
Step 2: Ensure all items are rinsed and not contaminated with any food or liquids
Step 3: Drop clean recyclables into the communal blue bins
By following these steps, we can help improve our domestic recycling rates, and solve our impending waste disposal issue. Other areas to channel recyclables in Singapore include smart Reverse Vending Machines located across multiple locations in Singapore to drop off plastic drink bottles and aluminum drink cans and be rewarded in the process.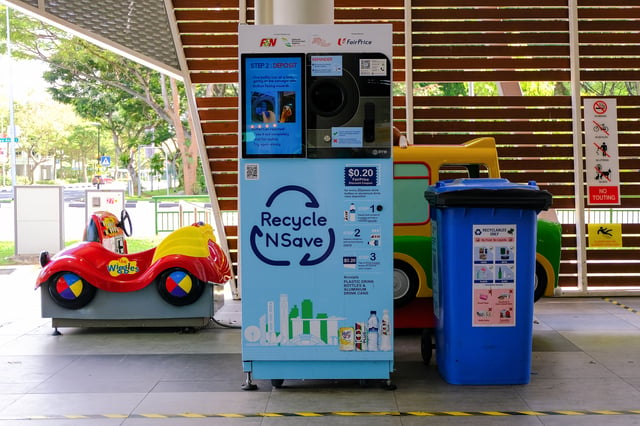 Electronic waste (or e-waste) such as laptops, cables and lightbulbs can be recycled as well. However, instead of dropping them in the communal blue bins across the estates, do take note that the recycling collection method for them is different and blue bins do not accept e-waste.
As the composition of each electrical item is different with some containing a certain amount of heavy metals and other substances of concern, a different recycling channel has been set aside to have these electronic equipment properly treated and recycled. With improper disposal and treatment of the various components, it can lead to environmental pollution and in turn harming human health. As such, various locations with dedicated e-waste recycling collection points across the island has been set up to allow easy drop off of electronics for recycling.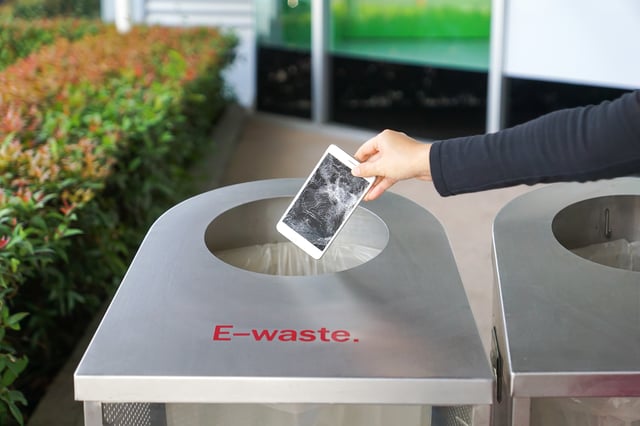 Overall, there is still much room for improvement in terms of the nation's recycling effectiveness and efficiency. More Singaporeans are increasingly becoming more environmentally conscious and with the launch of the SG Green Plan 2030, it is a testament as a nation to work towards building a more sustainable Singapore. As we work towards this on the upcoming Global Recycling Day, let us all #PowerTheChange and do our part to be our own recycling heroes!
References
[1] (2017, December 18) World Economic Forum, Germany recycles more than any other country

https://www.weforum.org/agenda/2017/12/germany-recycles-more-than-any-other-country/
[2] (2020) Recycling rate of plastic waste in South Korea from 2008 to 2018

https://www.statista.com/statistics/1074985/south-korea-plastic-waste-recycling-rate/#:~:text=The%20plastic%20recycling%20rate%20has,stood%20at%20over%2050%20percent.
[3] Global Recycling Day, GLOBAL RECYCLING DAY STARTS TO ANNOUNCE EVENTS AND ACTIVITIES FROM ACROSS THE WORLD

https://www.globalrecyclingday.com/global-recycling-day-starts-to-announce-events-and-activities-from-across-the-world/https://www.healthline.com/health/heartburn#causes
[4] (2019, June 18) Rapid Transition Alliance, Taiwan's Transition – from Garbage Island to Recycling Leader

https://www.rapidtransition.org/stories/taiwans-transition-from-garbage-island-to-recycling-leader/
[5] ) (2019, April 4) National Environment Agency,
60 Per Cent Of Singaporean Households Recycle Regularly

https://www.nea.gov.sg/media/news/news/index/60-per-cent-of-singaporean-households-recycle-regularly