It is undeniable that plastic is one of mankind's most used inventions. It is lightweight yet strong enough for a variety of applications. It has a low price point for production and can be easily manufactured for various needs across multiple industries. However, plastic waste is becoming a huge problem, especially since it takes a very long time – up to 1000 years, for it to decompose. No doubt a worrying sight, the use of plastic has continued to remain high even in Singapore. This was especially so during the recent circuit breaker where the nation saw an additional 1,334 tonnes of plastic waste generated.[1]
While the government has put in place many recycling initiatives and mapped out a master plan to achieve a zero waste Singapore, recycling rates still remain very low. In 2019, 930,000 tonnes of plastic waste were generated in Singapore, out of which only 4% of it is being recycled.[2] The excessive use of plastics and disproportionate recycling rates have impacted ocean health and biodiversity, further causing plastic pollution.
It is important to realise that our actions have cumulative and significant impacts on the environment, and we must do our part to manage our consumption and disposal of plastics. As we continue to push to cut down on single-plastic use and embark on a plastic-free life ourselves, here are some myth busters to break those misconceptions you may have about plastic recycling and to help you embark on your plastic-free journey!
Myth 1: Biodegradable plastic is good for the environment
Biodegradable = good for the Earth? You might want to re-think that.
According to experts in Singapore, choosing to use biodegradable plastic in Singapore does not make much of a difference as both single-use and biodegradable plastics end up in the incinerator.[3]
Biodegradable plastics make a difference to the environment only when they are buried in landfills where they degrade faster than regular plastic. Unfortunately, this is not the case for Singapore where waste is incinerated and not left in landfills to degrade.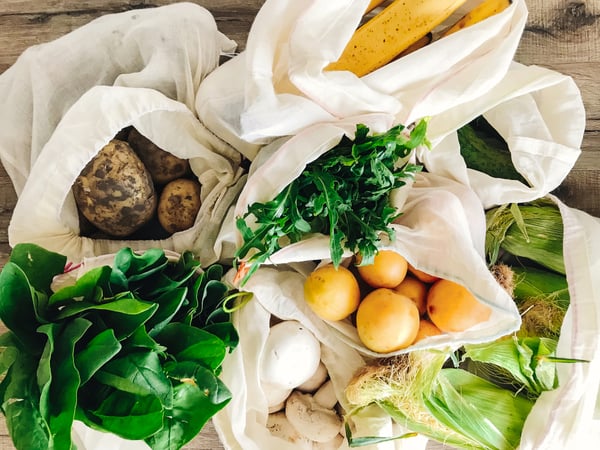 Tip: Before you think that it is alright to make that small exception and use that biodegradable bag, why not opt to carry a foldable eco-bag with you instead. When shoppers choose to use a reusable bag for a year, it is estimated that 125 single-use plastic bags are saved.[4]
Myth 2: All plastics in the recycling bin do get recycled
Contrary to what you believe, items that go into the blue recycling bins may not all eventually be recycled and this is especially the case for plastic.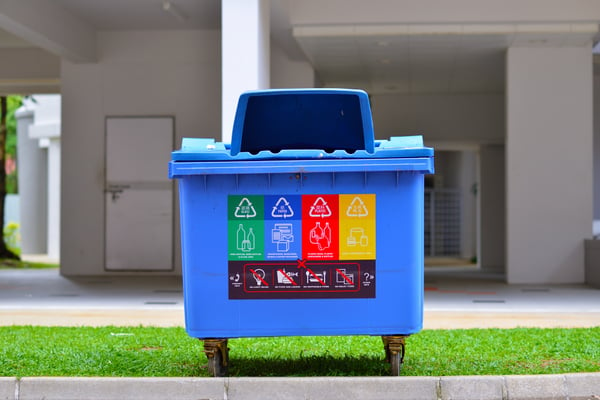 Unbeknownst to most of us, contaminated plastic cannot be recycled.[5] Even if you dispose your shampoo bottles or plastic food containers in the recycling bin with the good intention of having it to be recycled, if they have any form of residue, they are considered contaminated.
They must be thoroughly washed and dried for it to be recycled. This challenge is pertinent in Singapore, where more than 50% of plastic waste collected by companies cannot be recycled due to contamination.[6]
Tip: Remember to do a quick rinse and have them dried once you are done with your usage and consumption. It might seem troublesome at the start but making it a habit can go a long way for our Earth!
Myth 3: Most plastic get recycled and re-made into new products or useful items
Most Singaporeans may not know this, but majority of plastics can only be recycled once or twice before they are downcycled.[7] This means that plastics that have already been recycled once are no longer reusable.
In fact, shoes or any product made from recycled plastic cannot be recycled again and often end up in landfills or are incinerated both having detrimental effects to the Earth by contributing to the amount of greenhouse gas in the ozone layer. One way we can reduce it is by proactively reducing the use of single plastics, rather than just thinking it can always be recycled.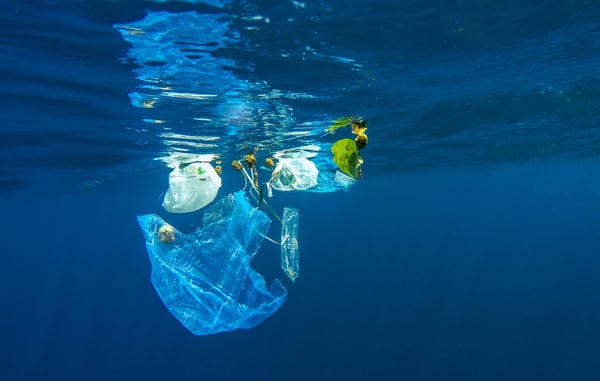 Tip: To get you started, some easy ways will be to opt for no cutlery for your food deliveries when you choose to order in meals for your family. Bringing your own food containers are options as well instead of using single-use plastic.
Myth 4: Coloured plastic can be recycled as well? Think again.
Yes, colour of plastic does make a difference in an item's recyclability.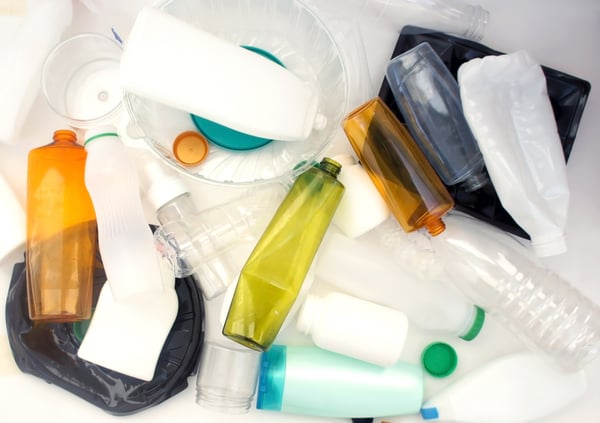 For black and coloured plastic, they usually have a lower market value as they cannot be dyed with flexibility after being recycled. Therefore, non-pigmented, clear, and transparent plastic are preferred over coloured, opaque plastics in the recycling process.[8] Furthermore, the latter is often not recycled as they cannot be easily identified by automatic sorting machines, leaving them undetected in the recycling pile and disposed at landfills.[9]
Tip: To curb this, consumers and producers can opt for non-coloured plastic in packaging. This will ensure that a larger share of what we put in recycling bins and centres do actually end up being recycled.
Towards a plastic-free future
In order for Singapore to cut down on plastic waste and use, it will require the united efforts of consumers, businesses and the Government. The main reasons for a low recycling rate can be attributed to the lack of public awareness on what can be recycled, and the challenges associated with the local recycling industry. Join Geneco as we stand to be part of Plastic Free July to reduce plastic pollution. Be part of our #PlasticFreeJuly movement here and share with us on your plastic-free practices and habits. After all, change begins at home and together our individual actions can lead to others among our friends and family to follow suit.
References:
[1] Elangovan, N. (2020, June 5) Singapore households generated additional 1,334 tonnes of plastic waste during circuit breaker: Study, Today Online. https://www.todayonline.com/singapore/singapore-households-generated-additional-1334-tonnes-plastic-waste-during-circuit-breaker
[2] Waste Statistics and Overall Recycling. (n.d.). National Environment Agency. https://www.nea.gov.sg/our-services/waste-management/waste-statistics-and-overall-recycling
[3] Ang, H. M. (2019, September 9). Biodegradable plastic alternatives not necessarily better for Singapore, say experts. CNA. https://www.channelnewsasia.com/news/singapore/biodegradable-plastic-alternatives-not-necessarily-better-for-11854322
[4] Kiew, J. (2019, July 3). Donation bins for reusable bags launched at supermarkets. The Straits Times. https://www.straitstimes.com/singapore/donation-bins-for-reusable-bags-launched-at-supermarkets#:~:text=When%20shoppers%20use%20a%20reusable,by%20the%20National%20Environment%20Agency.
[5] 7 Things You Didn't Know About Plastic (and Recycling). (2018, April 4). National Geographic Society Newsroom. https://blog.nationalgeographic.org/2018/04/04/7-things-you-didnt-know-about-plastic-and-recycling/
[6] Quah, J. (2018, September 25). How Singapore's plastic waste is recycled. Today Online. https://www.todayonline.com/singapore/how-singapores-plastic-recycled-3
[7] Howard, B. C. (2018, October 31). 5 recycling myths busted. National Geographic. https://www.nationalgeographic.com/environment/2018/10/5-recycling-myths-busted-plastic/
[8] Szaky, T. (2015, April 22). The Many Challenges of Plastic Recycling. Sustainable Brands. https://sustainablebrands.com/read/waste-not/the-many-challenges-of-plastic-recycling
[9] George, S. (2018, August 2). Why can't all plastic waste be recycled? The Conversation. https://theconversation.com/why-cant-all-plastic-waste-be-recycled-100857