2020 has brought about new challenges that were beyond what we may have expected at the beginning of last year, but a silver lining that has emerged would be the greater focus on the environment. From reduction in emissions to reduced fashion consumption, various beneficial changes in sustainability practices happened and we know the planet will definitely welcome it.
With the rest of 2021 ahead of us, we have put together some sustainability trends that we can expect, given the progress made last year. Here are some of the trends to keep a look out for this year.
Sustainability a core focus for brands
With a greater spotlight on climate change and the detrimental effects surrounding it in the long run, there has never been a more important time to collectively become aware of how we – as individuals, corporations, and businesses – are affecting the planet. As such, a growing number of brands and organisations have made sustainability a core focus for the business. With a greater awareness of the issue, consumers and the public are calling for more to be done for the good of our Earth. In fact, three Singapore firms made it in to the world's most sustainable companies list [1].
A greater responsibility to lead the sustainable development of global society across brands are starting to rise. With this shift in priorities, brands have delved into ways and initiatives that can foster a lifestyle of sustainability, providing options to use less plastic, recycle or choosing sustainable options.
Geneco has also launched a green initiative to recycle used red packets as a nation this Chinese New Year. This is in partnership with four other local businesses – CRU, IUIGA, REFASH and Tay Paper Recycling – to develop easy physical touchpoints to make recycling accessible. Collected red packets across 29 publicly available recycling bins will be sent to a recycling plant by Tay Paper Recycling to be pulped and made in other paper products.
Adopting a greener lifestyle at home
Eco-friendly and sustainable products among family lifestyles have been around for a long time and we predict it will continue to be the trend for a healthier earth in 2021. This can range from starting of your green journey by reducing your plastic waste or setting up a recycling bin at home, to growing your own fruits and vegetables and upcycling the items around the house.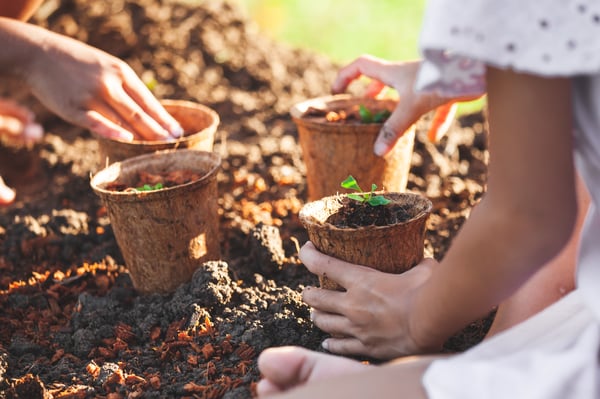 In addition, with the increased number of brands committed to have sustainability as a core focus, more schools are championing environmental sustainability as well [2] and play a crucial role in preparing future generations to be environmentally responsible. We can expect more consumers and families to practise what they have learnt and choose a greener lifestyle to resonate with the message of preserving what we have and to help conserve the environment for the next generation.
Working from home
The pandemic sure has brought about drastic changes to the work lives of many Singaporeans which have also impacted how they manage their time and productivity. Because of the situation, more companies have allowed their employees to work at home, which eliminates the need to commute to work. This helps to reduce the amount of fuel usage to run vehicles which in turn, translates to lesser greenhouse gas emissions. In fact, Global Workforce Analytics, estimates that working from home half the week can reduce emissions by 54 million ton every year in the U.S [3].
If working from home seems to be the norm for you for the rest of 2021, consider setting rules and boundaries at home to help your kids stay on track with their roles while you are busy with your online meetings. This not only lets you reap the full benefits that working from home gives in terms of the flexibility and efficiency, it also allows one to strengthen their bonds with their children and family and share there is a time for everything. We have even put together some tips on how you can place your family first even when you are busy working from home. That way your family gets the attention they need and work still gets done!
Rediscovering Singapore
The reduction in air travel has significantly reduced the amount of greenhouse gas emitted in 2020. With travelling out of the country for your next vacation being put on hold for the unseeable future, look no further than your own backyard and rediscover the hidden gems located across Singapore. Beyond the city sights that Singapore is famous for, consider going the off-beaten track and explore the lush scenic greenery the island has to offer. We have even put together a list of hiking trails to embark on to get away from the bustle of the city and take in the fresh air from above.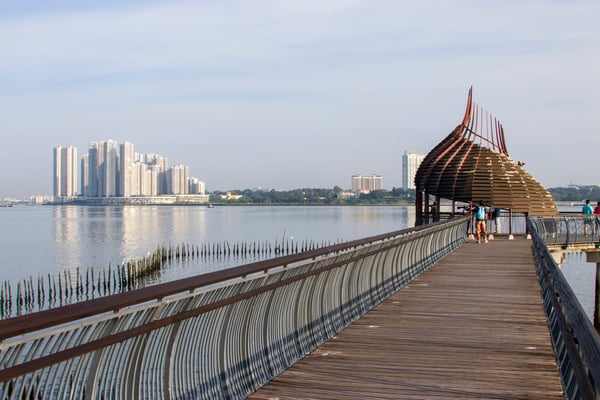 Take your kids on an adventure around various spots in Singapore to show that interesting sights are not too far from your doorstep. All Singaporeans above 18 are even entitled to $100 worth of SingapoRediscovers vouchers in support of local businesses during this difficult time. Our personal recommendations include embarking on a Kampong and Farm Full Day Tour for a back-to-the-olden day tour and to see first-hand how local vegetables are grown in support for local food production, or even an ecological tour in Sungei Buloh Wetland Reserve to bask in the natural beauty Singapore's first ASEAN Heritage Park has to offer.
Electric Vehicles
Electric vehicles are here to stay with Singapore having committed to phase out petrol vehicles by 2040 [4]. Starting from 2021, Singaporeans can expect the adoption of electric vehicles to be more attractive with an early adoption scheme to be rolled out with rebates capped at $20,000 per vehicle. This is among other initiatives such as a reduced road tax and an expansion of the charging infrastructure, allowing more Singaporeans to be able to enjoy the enhanced incentives implemented to encourage uptake of this sustainable transportation option.
If electric vehicles may be out of your reach in 2021, consider switching to public transportation to reduce the amount of emissions generated as compared to driving your own vehicle. Car-pooling is another great way to ensure you keep your carbon footprint low whenever you are travelling from one end of Singapore to the other!
A promising 2021 is in the line-up as we expect these trends to take from and shape. Here at Geneco, going green will always be part of our voice in advocating for a more sustainable future for our customers and Singapore. You can look forward to seeing how Geneco continues to do its part for the earth and power the change.
References
[1] (2021, January 26) Singapore Business Review, Three Singapore firms named to world's most sustainable companies list

https://sbr.com.sg/economy/news/three-singapore-firms-named-worlds-most-sustainable-companies-list
[2] (2020, November 6) TODAY, A surprising discovery of how Singapore schools are championing environmental sustainability
https://www.todayonline.com/voices/surprising-discovery-how-singapore-schools-are-championing-environmental-sustainability
[3] (2019, October 7) Capital, The Environmental Benefits of Remote Working
[4] (2020, February 18) The Straits Times, Singapore Budget 2020: Push to promote electric vehicles in move to phase out petrol and diesel vehicles
By Geneco
11 February 2021