Gifting and receiving a present is always exciting jolly time for everyone. The anticipation and excitement as you unwrap your gifts will always be a wonderful experience, be it for the young or old. As we approach the season of giving this year, let us take a look at how this gift exchange may be affecting our environment.
The challenge with gift wrapping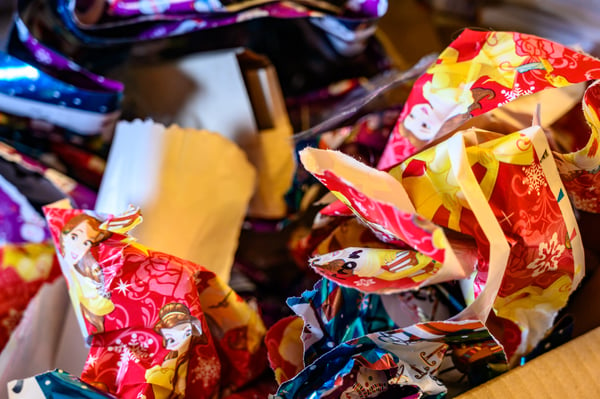 Everyone loves the feeling of unwrapping and tearing into their presents, but have you ever stopped to think about the amount of wrapping papers we use every year? According to statistics by the NEA, Singapore produced just above 1,000 metric tonnes of paper waste in 2019[1], which is hardly surprising, considering each individual receives about 5 to 6 presents every year. Multiply that by Singapore's population number and the math easily adds up to a huge amount of wrapping paper used, simply on presents.
Not only do gift wrappers contribute to a huge amount of waste produced by the nation every year, they are also often dyed and laminated, and some even contained non-paper additives such as gold and silver colouring, glitter and plastics, making the paper unrecyclable[2].
With this in mind, here are some suggestions for you to consider the next time you plan on gifting someone a present, making it a greener and more sustainable one!
Wrapping paper alternatives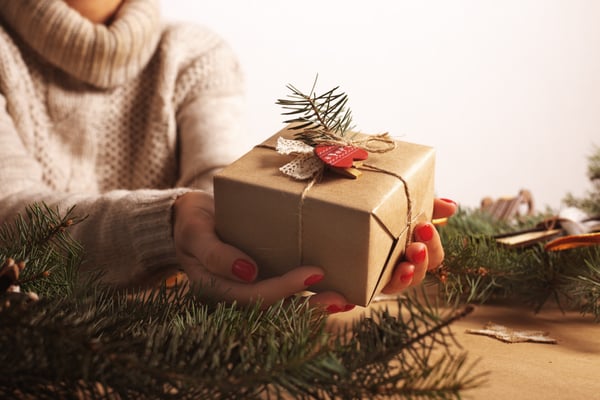 We're spoilt for choice when it comes to going green in your gift wrapping! As long as you're willing to get a little creative, you will certainly be able to find an alternative out there suiting your needs!
To start off, simply look around your home for discarded paper, fabric, and any materials that you no longer have use for and can still be used to be wrapped around your present. This may take the form of old newspapers, discarded packaging paper, plastic bags, or even used wrapping paper that you have received from others! Think of it as a scrapbook of wrapping paper that you can customise, decorate, and personalise for your loved ones.
If reusing old material doesn't feel quite right for you, there are also plenty of recyclable wrapping paper options for you to consider. You may purchase Kraft paper that is fully recyclable[3] and biodegradable from stationery stores or the local supermarket. If not, simply visit one of the many arts and craft stores in Singapore selling colourful, yet recyclable paper for you to use for your presents.
Finally, for those who aren't as artistically inclined as to design and wrap your own gifts, you can always consider used containers such as old cookie tins or tea boxes to house your gifts this year. This creative yet, hassle-free gift wrapping option also reduces unnecessary purchases of gift wrappers while upcycling items around the house.
Gifts that don't require wrapping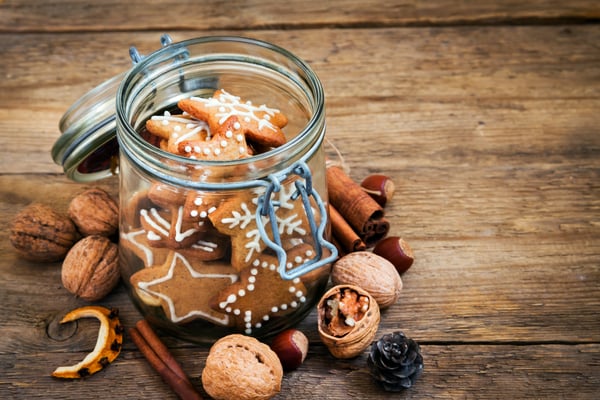 Avoiding using wrapping paper this jolly season does not just end at gift wrapping alternatives. Another way of giving without harming the environment is to consider presents that require no wrapping paper at all!
For instance, why not try your hand at baking or cooking this year? Cookies and pastries are great treats that everybody loves to indulge in regardless of the occasion, and we're sure many would be touched by your homemade batch of brownies or cookies baked with love! Once you've done the work in the kitchen, simply pack the pastries in glass jars or Tupperware boxes, instead of disposable plastic boxes to store the food!
Alternatively, why not go for the gift of experiences instead of physical gifts? Take a family member or a friend out for their favourite meal or enjoy fun activities and have a nice catch up with them! This way, both you and your loved ones will be able to create fond memories and spend meaningful time together.
Wrapping Up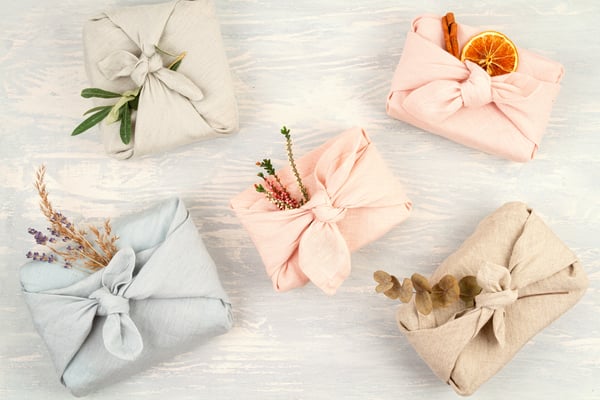 While glamming up presents in glittery and shiny paper feels luxurious, the true purpose of gifting ultimately lies in the sincerity towards your friends and family, letting them know how much you care for them. Even gifts wrapped in newspaper, or other eco-friendly materials will still surely be cherished by your loved ones, as long as they are gifts from the heart.
As the jolly season approaches, let us take the time to care not only for each other, but also for our planet and environment. If we can all take a moment to think about implementing more sustainable practices into our festive activities, we can gift ourselves the present of a cleaner, healthier environment and be #JollyTogether with the planet
References:
[1] NEA. (2019), Waste Statistics and Overall Recycling
https://www.nea.gov.sg/our-services/waste-management/waste-statistics-and-overall-recycling
[2] Green is the New Black. (2020, 17 Nov), 8 Conscious Crafting Tips and Tricks for the Holidays!
https://greenisthenewblack.com/sustainable-gift-wrapping-and-conscious-crafting-ideas-for-christmas/
[3] Hongmei. What is Kraft Paper?
https://www.hongmei.com.sg/products/kraft-paper-supplies-singapore/
By Geneco
29 November 2020