As fast fashion continues gaining popularity, textile waste is a growing concern, especially when an astounding equivalent of one garbage truck full of clothes is being burned or dumped every second. The fashion industry alone contributes to 10% of global carbon emissions and 20% of the world's water pollution. The common materials found in our clothes and unsustainable production methods adopted by most fashion brands pollute and harm our oceans and the biodiversity that depends on their habitats to survive.
With Singapore's growing awareness towards climate change and the impact of fast fashion on the environment has spurred the growth of homegrown brands who want to do things differently. These eco-friendly brands have found their own ways to minimise the use of plastic at either end of the product life cycle, all in the name of protecting the rich biodiversity on land and under the sea.
By supporting apparel brands that prioritise sustainability, we can help to protect our diverse ecosystem and its animal inhabitants. Let's have a look at three such local apparel brands whose pursuit for slow fashion is making waves for nature.

1. Flow Funkie Studios
Every time we wash our clothes, tiny microfibres are shed from the fabric and released into our waterways, entering our oceans and seas. Because of their tiny size, these microplastics can be consumed by marine animals, with disastrous consequences for the species and the entire marine ecosystem.
At Flow Funkie Studios, they believe in slow fashion and mindful manufacturing, by creating high quality and timeless activewear intended to last a lifetime. To disrupt the cycle of textile waste and pollution, their apparel are made from certified Global Recycle Standard (GRS) fabric, using up to 77% of recycled materials in their fabric contents.
Through the operation and production of their activewear, they follow the chemical requirements in the GRS guidelines, ensuring that only non-hazardous chemicals are used in the production process and that chemicals are disposed of properly.
While it is not possible to completely eliminate the shedding of microfibres from washing our clothes, they do what they can to lessen the impact. Every order you make comes with a polyamide 'Baby Steps' wash bag. The wash bag catches microfibres from all your clothes during wash, minimising the microplastics that enter the wastewater system, and protecting marine life.
With Flow Funkie Studios, we can all take small steps toward reducing microplastic pollution and protecting our oceans without cramping on our style. To support their movement, you can visit their website or Instagram.

2. Anothersole
On average, Singaporeans use 1.76 billion pieces of single-use plastic items every year, which often end up in landfills where they take over 1,000 years to decompose, this results in the release of harmful chemicals into the environment.
Shoes are among the products that are manufactured using a lot of plastic. Different types of plastics are sewn, glued, and pieced together, oftentimes making them difficult to recycle. Facing such a challenge, local footwear brand Anothersole is taking active steps to redefine footwear production.
Anothersole is dedicated to making a positive impact by producing shoes made from earth-friendly materials, eliminating the use of virgin plastic, and focuses on creating quality footwear that lasts. Their ergonomic footbeds are made from bio-based EVA, containing 20% castor bean oil, making them both environmentally and foot-friendly.
Through sustainable production, Anothersole also turns discarded plastics like water bottles into beautiful, lasting handbags. As discarded plastics often end up in the sea, the non-biodegradables become pollutants and choking hazards for marine life, including fish, gulls, and sea turtles. Taking the initiative to repurpose unwanted materials into functional accessories proves that waste can eventually be removed from our biomes to be turned into something wonderful.

If you would like to learn more about how Anothersole is committed toupcycle waste materials into fashion items, you can visit their website or Instagram.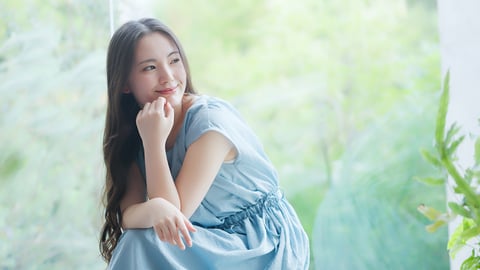 3. SUI
Unsustainable farbic production practices such as excessive water use, deforestation and the usage of agrochemicals and dyes can cause soil degradation and chemical pollution, — all of which disrupt natural food chains and contribute to biodiversity loss. To meet the ever-growing demand for apparel, these things may seem like a small price to pay. SUI, however, takes a different approach to fashion, prioritising the environment and people.

All of SUI's clothes are made with sustainably-produced fabric, using GOTS-certified organic cotton, hemp, and eco-friendly blends. With the goal of becoming a zero-waste brand, SUI saves every bit of leftover fabric and produces their clothes on a made-to-order basis to reduce waste.

To protect our natural ecosystems, 90% of all their garments are herbal dyed, using dyes formed from natural ingredients, and for the remaining 10%, they use azo-free dyes that are not harmful or polluting to the planet.

If you would like to learn more about how you can be a part of the change, you can visit their website and Instagram.
How Else Can We Contribute To Our Biodiversity?
Much like these businesses, we also hopes to inspire change through our initiatives. We wish to showcase how all these changes can create a collective impact on the natural biodiversity and environment that we all share, and safeguard a sustainable future for our future generations.
Through conscious choice to our daily routines — like switching to sustainable clothing, or using a laundry wash bag — we can all do our part for the environment and the biodiversity we share it with. Join us in support for native biodiversity conservation efforts and pledging to protect these biomes for a greener future.
If you still have red packets collected during Chinese New Year on hand, you can also recycle them through our #GreenForProsperity initiative. Simply visit any one of our Used Red Packet Recycling Bins across 30 retail and office locations around the country, and drop off your used or excess red packets there!
These red packets will be collected and brought to Tay Paper Recycling where they will be repurposed into new products. Our recycling bins are available until 31 March, and you can find the nearest location via www.geneco.sg/greenforprosperity.
Put your knowledge to the test in our Geneco Facebook or Instagram giveaway now and you could be one of the 10 lucky winners to walk away with a $30 eCapitaVoucher and a Geneco Green Starter Kit! Simply answer this question: "Name one impact microfibres have on the environment." Contest ends 28 February 2023, T&Cs apply.
Together, let's Power The Change and choose #GreenForProsperity.
Not just for us. But for generations to come.
By Geneco
15 February 2023