Every Singaporean knows that this little island of a little more than 720km2 has no natural resource on its own and relies almost entirely on imported energy like coal, oil, petroleum and natural gas.
Since the world outside of our borders is fraught with challenges that can dim our energy-driven future, Singapore must increasingly turn to clean and sustainable energy as part of our strategy to safeguard our prosperity.
These questions are therefore crucial:
What happens when finite resources run out?
How do we keep energy costs low in times of expensive oil and gas prices?
Relying on sea lanes, what if our imports cannot get to us?
What if our sources are not able or willing to export energy to us?
Becoming short-sighted, complacent in our energy generation and unprepared for future challenges and changes can make us vulnerable to forces that threaten our economy, social fabric, security and individual livelihoods.
SOLAR ENERGY A BRIGHT IDEA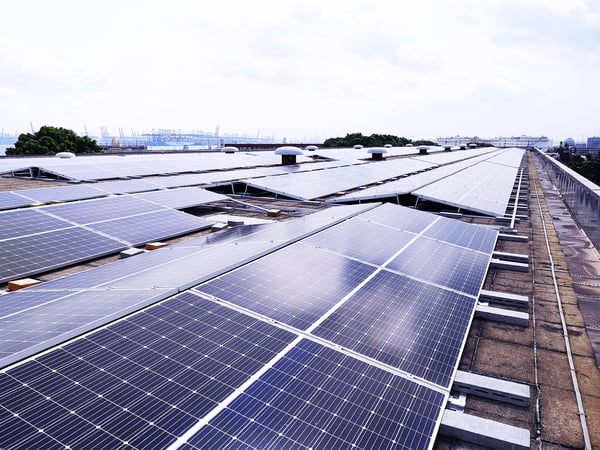 Singapore is quite an energy-thirsty city. According to statistics by the Energy Market Authority, we consume 49,643.7 GWh of electricity in 2018. In the same year, only 0.8% of all electricity generated came from solar energy.
A study by the Sustainable Energy Association of Singapore (SEAS) states that as much as 25% of Singapore's energy needs can be met by solar energy by 2025. However, to achieve this, solar energy generation would have to grow twofold biannually, from generating 140 megawatt-peak today to 2 gigawatt-peak in 2025.
Such growth in solar energy adoption is only possible if Singapore is able to deploy solar energy technologies more innovatively and efficiently, overcoming the challenges presented by our limited landmass and solar intermittency (amount of sunlight that hit Singapore can vary over the day due to fluctuating solar output, clouds, haze, pollution etc.).
Despite the challenges of utilising solar energy, Singapore still sees a bright future with photovoltaics, taking advantage of our tropical climate, position near the equator and technological advancements in solar photovoltaic engineering. In fact, the government will be launching floating solar panel systems within our reservoirs to capitalise on any viable and available surface where solar farms can be housed at.
Contributing to Singapore's growing energy independence, our parent company YTL PowerSeraya has been tapping into solar energy with solar photovoltaic panels installed at our Jurong Island plant. To further enable our customers to do their bit for the climate and pledge their support for Singapore's renewable energy initiatives, our Get Sunny energy plan provides 100% clean energy.
WIND ENERGY GENERATION IS NO BREEZE, BUT PROMISING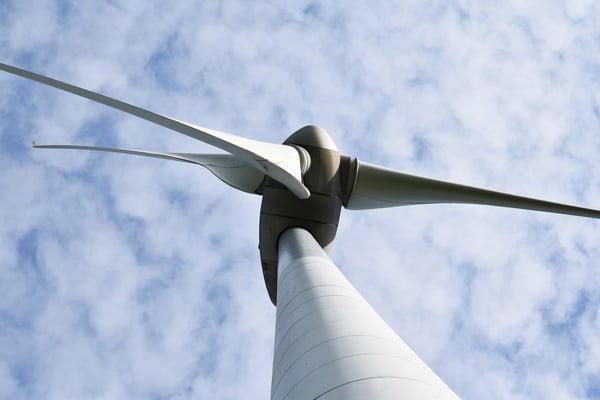 While all over the island experience abundant sunshine all year round, sufficient wind speeds and an army of wind turbines to make wind energy generation to help power the nation is still some ways away.
But it is not taking the wind out of the sail when it comes to testing its feasibility.
In 2017, a 14-storey high long-span wind turbine was erected over Semakau Landfill where it generates enough energy to power 45 four-room HDB flats a year. With its three 10.5 metre rotor blades, the turbine is sensitive enough to generate power with wind speeds as low as 3 metres per second.
Technology has yet to catch up in such ways that we will see a mass-adoption of wind energy generation to add to the national grid but the Semakau wind turbine keeps that possibility alive.
PUTTING THE SMARTS INTO SMART ENERGY
Consistent with our Smart Nation initiative, energy companies here in Singapore are now deploying increasingly intelligent remote sensors, data analytics to predict demand and drawing closer to their customers through value-added applications in their bid to improve overall performance. These initiatives form part of Singapore's investments in and harnessing of technology and innovations to meet energy demands and yet do so sustainably, for the present and the future.
The government has also set aside S$375 million for research, development and deployments in energy, with solar, energy storage, smart grids and environmentally friendly buildings as key focuses.
Beyond engineering science, Singapore is also leveraging on business science to encourage competition among energy companies so to spur innovation and efficiency.
Over the decades, competition in our liberalised energy generation sector has resulted in companies switching from fuel oil plants to the more efficient and cleaner natural gas plants (while gas is a finite resource, it is at the moment abundant in supply with more gas wells yet to be discovered). The liberalisation of the retail electricity market further energises the innovation and sustainability agenda as electricity retailers offer competitive price plans and green-packages to cater to consumers' needs, preferences and stance on climate change.
ENERGY SECURITY IN A CHANGING WORLD
Our growing thirst for energy will determine how our energy landscape transforms and how it transforms will translate to how we progress as a nation.
We have already witnessed how the global energy landscape experienced significant changes in the past decade, driven by advances in technology, geopolitical shifts and a worldwide paradigm shift in sustainability. In the same way how fuel oil plants made coal plants obsolete, improvements in fracking technology have heralded a golden age for natural gas over petroleum and renewable energy with its planet-hugging image is rapidly taking over the world.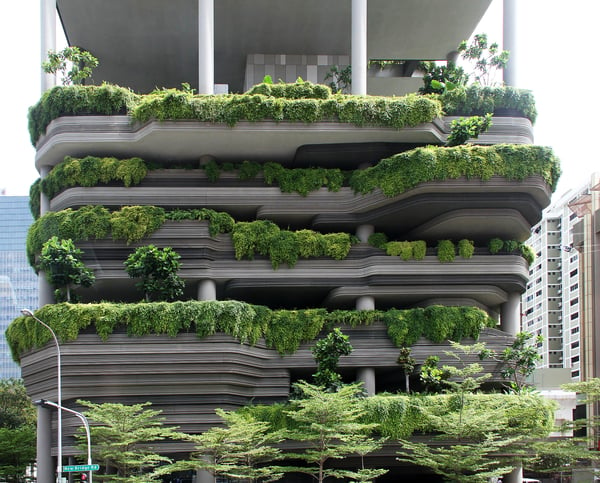 These changes can present challenges as well as opportunities. To ensure Singapore's energy future stay secure, we ought to actively turn shortcomings and threats into advantages and opportunities that work for us, albeit sometimes uniquely, in ways that are competitive, reliable and sustainable.
In ways similar to how we achieve water security by diversifying our sources, i.e. import, rainfall catchment, desalination and NEWater, turning our sights on renewable energy could just be the answer to achieving energy security.
---
Start your sustainable journey with Geneco's Get Sunny plan today.