With all 5.6 million inhabitants celebrating the island's 700-year transformation at the Singapore Bicentennial and the SG50 party still fresh in our memories, we think we ought to be proud of our energy evolution over the years since independence, the forward thinking that powers it, and how we are punching above our weight in the climate change fight.
From a time where St. James Power Station was the sole coal-fired power plant to the Pasir Panjang Power Station fuelling Singapore's post-war industrialisation, and eventually to today's 14 plants that power our advanced economy, the little red dot has come a long way in energy security and sustainability.
OUR SOLID IMPROVEMENTS FOR CLEANER ENERGY GENERATION
The history of our energy sector, while remarkable, was dark and "sooty".
Not only were there frequent outages that plunged the island into darkness in what was said to be "Singapore's greatest civic problem" in the pre-60s, coal-fired plants were inefficient, polluting and environmentally unsustainable. Although the more efficient oil-fired plants were subsequently added into the grid, pollution was still an issue.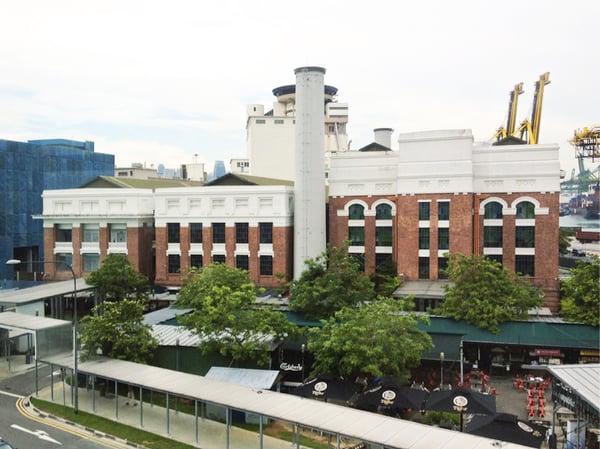 Before St James Power Station became a nightlife spot, it was Singapore's only power plant from 1926 to 1952.
While the grid stabilised over the succeeding years, Singapore needed a cleaner and more efficient option.
In 1991, Singapore began adopting natural gas solutions to power a new phase of electricity generation, in what was then the beginning of a gradual weaning of the more-polluting coal and oil.
Natural gas outshone traditional coal and oil in many ways:
It produces much less soot than other fossil fuels since its by-products are gaseous and it burns cleaner than coal (45% less CO2), gasoline and diesel (30% less CO2).
It is abundant in supply and more sources are yet to be discovered. However, it is nonetheless not infinite.
It is cheaper since natural gas boasts of superior energy efficiency, from its price to the technology involved in using it.
Transportation is easier as it can be transported via ships, tankers and pipes. Its lighter weight meant transportation is easier and generate less carbon footprint. Liquefying natural gas meant vessels can transport up to 600 times more in volume than its gaseous state, boosting efficiency.
Today, Singapore's power generation consists of a mix of sources, dominated by natural gas and followed by others such as cogeneration, desalination, oil, diesel and waste-to-energy.
CARBON-NEUTRAL ENERGY: THE NEW PHASE OF SINGAPORE'S ENERGY CONSUMPTION
The liberalisation of our energy sector as part of Singapore's evolution as a country not only brought cheaper options for the population, but it also made net-zero emission possible for the environmentally-conscious individual. Being a citizen of Singapore, the global city, meant that it is also our responsibility to care for the environment, the climate and the planet.
Contrary to popular belief, carbon-neutral energy (CNE) is not synonymous with green or renewable energy. As various generators in Singapore produce electricity to the grid, retailers like us cannot channel 100% renewable energy to homes and businesses.
However, as CNE involves purchasing carbon offset credits that fund anti-climate change efforts around the world, you can use electricity without contributing more carbon into the atmosphere. Instead, we can purchase carbon offset units that are equal to the amount of carbon emitted by the energy produced for consumption. Read more about what CNE is here.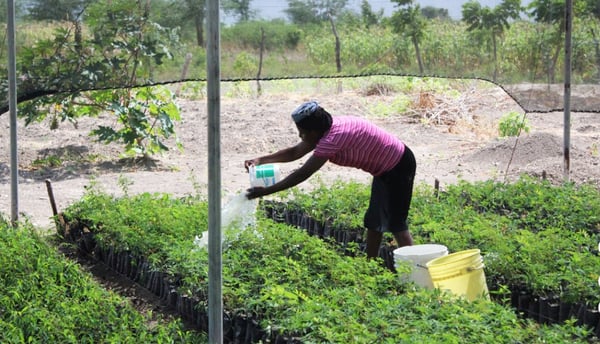 Funds from selling carbon offset units support carbon-tackling efforts around the world, such as reforestation.)
WHY CARBON-NEUTRAL ENERGY?
By using CNE, you will not be contributing more carbon into the atmosphere and may even achieve negative carbon emission in which your offset units support highly effective projects that help remove more carbon than is generated.
The future of our climate is not just for governments and businesses to defend nor should it be delegated to some green champion; every individual needs to take up the stewardship by accounting for our carbon emissions and take steps to reduce them.
Purchasing CNE helps to power your lifestyle without adding to climate change.
While you may be recycling every single paper receipt and composting every grain of uneaten rice, it is practically impossible to achieve absolute zero carbon emission if the electricity that keeps your lights on is not neutral. Subscribing to CNE is a practical and affordable way to ensure you have all your environmental bases covered.
---
Start your sustainable journey with Geneco's Get it Green plan today.