As you stroll along the beach with your family on the weekends after a long week at work, did a stray plastic bottle or single-use utensil lying on the sand catch your eye? These small pieces of trash may look insignificant, but they reflect a larger issue – Plastic Pollution. The vast blue may seem picturesque, but underneath the waves, our oceans are polluted with trash.


How does the trash end up on Singapore's shores?
When we dispose our trash, it is easy to toss them out and think that they are no longer a problem. However, trash does not just vanish. They may no longer be in sight, but they can still make its way into our oceans and rivers, even when that is not the intention.
What's more, due to certain monsoon seasons in Singapore that last for an extended periods of 3 to 6 months on various parts of our nation's coastlines, trash from neighbouring countries and islands get washed up and accumulates on our shores. This resulted in an increased efforts by the National Environmental Agency for the frequency of their cleaning operations, from four times a week to twice daily.
Common marine trash that could be includes plastic water bottles, straws and food packaging, which highlights the broader problem of mankind's reliance on plastic and the harmful impacts it has on the oceans.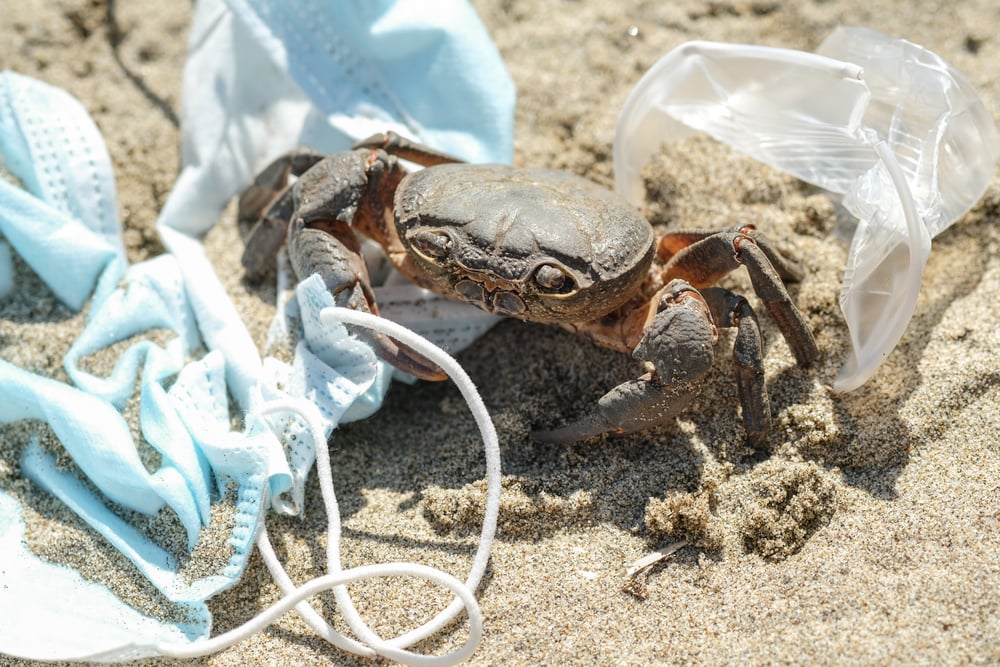 The trash debris can cause harm to wildlife, habitats and even humans. Plastic particles are toxic to marine life and can destroy many ecosystems by preventing the flow of open water. The impact of the trash in our oceans go beyond that – fishes and other ocean life may ingest these plastics and eventually end up on our dining table.
Why it's good to do beach clean-ups – and even better to do it as a family
With the current pandemic developments around the world, it may seem like we have been staying at home most of the time due to the Work-From-Home arrangements. Instead of facing the usual concrete walls over the weekends, why not take a respite and enjoy the outdoors by taking the family for a fun day out at the beach?
Our island may be small but there is still a rich marine life on our sandy beaches such as Changi Beach or East Coast Park. From bubbler crabs to sea stars and horseshoe crabs, you may even be able to spot a rare turtle sighting if you are lucky!
However, it is important to note that we should always keep a distance from these wild marine animals and leave them intact in their natural habitats as much as we can. In fact, you can even go a step further to help preserve their homes, by removing items that do not belong to their natural environment.
Use this great opportunity outdoors to educate the young ones on the beauty of nature and do something meaningful while at it! You can participate or organise a beach clean-up to prevent the harmful debris items from entering the ocean again, and also protect endangered marine species from being a lost sight for our future generations.
With an entire month dedicated to going plastic-free this #PlasticFreeJuly, everyone can do their part to make a difference for our environment, and what better way to do so as a family to cultivate eco-friendly habits that can #PowerTheChange for cleaner streets, oceans, and beautiful communities.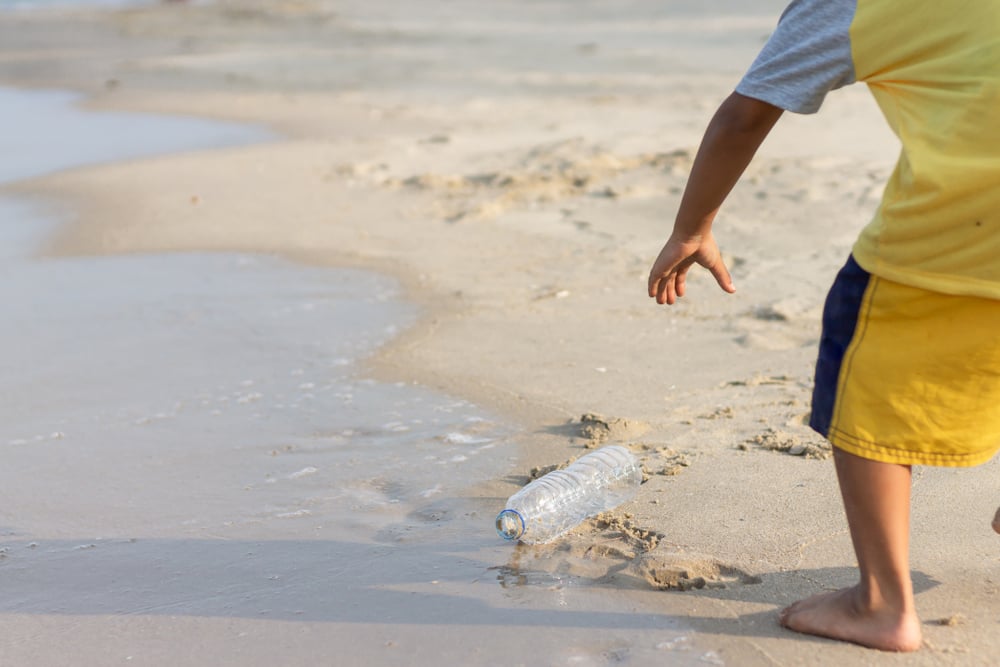 Often, we need to speak with our actions, and we believe a unique dining experience with the lights switched off and breaking out the candles will be the perfect starting point to show why doing their part for the earth is important.
How to organise a beach clean-up
A beach clean-up might sound like it would be complicated to organise, but in truth it's quite the opposite! If you are interested in organising one on your own, here is how you can get started:


Register to Clean-up the Beaches and Parks
This is a free registration initiative as part of the Public Hygiene Council, that can be made at least 21 days in advance. Participants and families can hold their beach clean-up anytime between 9am to 6pm, at various locations such as East Coast Park, Changi Beach Park and Coney Island Park!


Prepare for the Clean-up
As you rally your family for your first beach clean-up, you definitely to make sure you are well equipped! We recommend having on hand some masks, gloves, tongs, trash bags and even a first-aid kit! You can either prepare these on your own, or you can rent a package kit from our ChangeMaker partners Green Nudge!
Here at Geneco, we understand the importance of playing a part in combating the adverse effect of climate change brought about by human activities. Therefore, as part of our green efforts this #PlasticFreeJuly, we will also be sponsoring 50 sets of Green Nudge's coastal cleanup toolkit rental for Geneco customers to kickstart their own beach clean-up. Click here to see how you can redeem if you are part of the Geneco family!
The Beach Clean-up
Don't fret if this is your first beach clean-up and you are unsure on how to get around it! Remember the aim of the activity is to bond with your loved ones, enjoy yourselves, all while doing good for the environment!
With every trash you pick up, you realise the growing amount of plastic that might be out there affecting our marine biodiversity. The problem of plastic pollution may not be stopped overnight, but we can do much with each clean-up.
If you are as pumped up as we are on how to create your own beach clean-up the Public Hygiene Council even has a guide to help take us through it to ensure we do it right while preserving the environment!
Do check the weather before proceeding, and to take note of the list of items that are appropriate to pick up. Also, remember to adhere to safety guidelines and observe safe distance measures during this time!
Beach clean-ups may not be the first to come to your mind when thinking about spending time and bonding with the family. However, it is a great way to wind down and take in what our Singapore coasts have to offer, while doing a meaningful activity that is beneficial to the environment.
Take this great opportunity to teach the young about the harm of single-use items, and how a simple change in their daily habits can effect a change for our environment.
To find out how else you can play a part in preserving our environment and adopt a zero-waste living, visit our Instagram and let's #PowerTheChange for a greener future, together.