With the end of 2020 fast approaching, many of us may find ourselves out of our usual routine of planning for our long-awaited end-year vacations during this time of year. From finding the best flight ticket and accommodations deals, to marking down the city's must-eats for a gastronomic experience, the thrill and excitement of a holiday is definitely missed.
But that does not mean that escaping into a different country is entirely impossible. Even though Singapore and Hong Kong have launched the air travel bubble, virtual travel has demonstrated to the world with new possibilities in deep diving into a new culture in any foreign cities. Not only does it reduce the amount of carbon footprints caused by air travel, it has also eased air pollution around the world[1]. So, what better time than now than to experience a technology that some experts have advised as an eco-friendly solution to the problem of overtourism?[2]
In view of everyone's health and safety, curb the wanderlust fantasies and possibly bring the holiday experience right into your homes. We have put together a guide in creating that perfect virtual holiday for your family where not only is the act itself eco-friendly, but it gives you a chance to breathe second life into the items around the house. Once you are fully immersed in the entire experience, we guarantee a ball of a time of family fun!

1. Plan where to go
As with any holiday, a location is required. This time round, the world is your oyster and exorbitant plane tickets are the least of your concerns. You might have a destination already in mind, but if you are undecided, here are some off-beat options to explore from the usual favourites.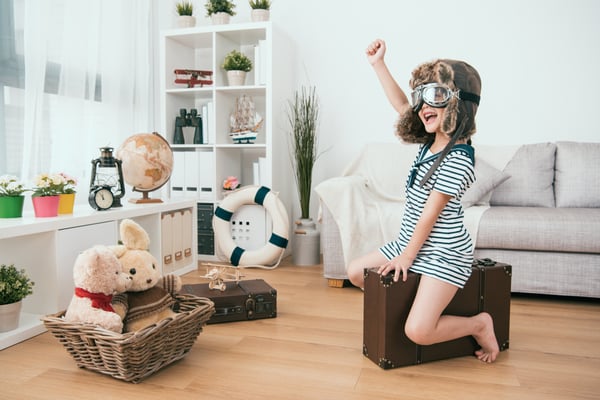 Immerse in South American history right up at Machu Picchu
A view like no other, experience the mystical place of Machu Picchu. Nestled in the Andes Mountains, the symbol of the Incan Empire is more than 7,000 feet above sea level and a sight to behold. Take a virtual tour of this UNESCO World Heritage Site from the comfort of your home as you discover Incan history without the altitude sickness.
Discover the Pharaoh's tomb at the heart of the Great Pyramid of Giza
Transport yourself back in time to Ancient Egypt and be an archaeologist for a day as you dig deep into pyramids and tomb. Built over four and a half thousand years ago, the Great Pyramid of Giza is the tomb of the Pharaoh Khufu. Be awed by the science and precision of this historical masterpiece as you crawl through the secret chamber. The 360 virtual experience by BBC will take you pass through the walls into the very core of the Pyramid.
Journey through a South African safari in Kruger National Park
Get up close and personal with friends of the wild right in a world-renowned national park. Kruger National Park offers a full-blown safari into your home with their tours where you get a wildlife experience and to be able to observe lions, rhinos, tigers and bears up close. Safari vehicles head out into the wild twice a day for live safari tours where expert rangers take you onto the terrains of the national park to bring you a first-class experience.
*Catch the LIVE sunrise safari and sunset safari tours here at WildEarth at their respective timings
2. Set the stage
To really make it feel like you and your family are heading for a trip, consider getting everyone on board and decorating a part of the house to reflect the unique points of your selected destination.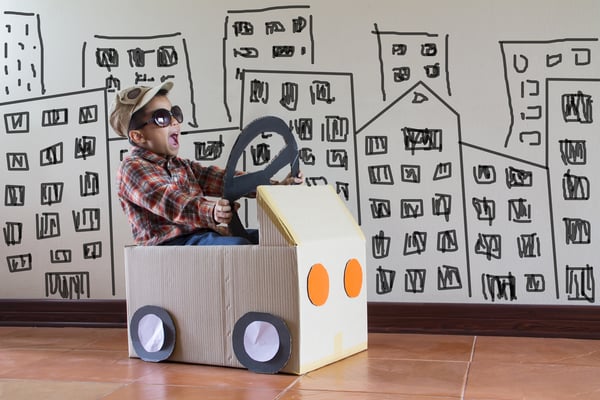 A fun way to engage the children to be a part of this project will be to have them craft the backdrop of your selected city. Make use of old cardboard boxes or unwanted materials around the house by turning into key landmarks of your location such as pyramids in Egypt of llamas in Peru. Gather items from around the house and challenge them to upcycle and create the perfect stage for your holiday
Alternatively, if creating a physical background might be too daunting, Snapchat and Instagram filters are a great way to transport everyone to your desired location. Make it a full photoshoot moment and have fun with posing from the comfort of your home while imagining you are at the peak of Mount Fuji or climbing the Great Wall.
3. Dress the part
Just because you are at home, does not mean you have to be in your pajamas for your entire 'trip'. Bask in the full fun of travelling from home by dressing up and putting on your favourite vacation outfit. Don that safari hat or throw on your favourite hiking gear certainly livens up the mood and creates that nostalgic feeling of pre-flight jitters before going on a trip. Afterall if dressing up the part affects the way we feel, it may just help bring about vacation excitement!
4. Taste the local delights
Food is certainly one of the best parts of any holiday. It reflects the essence of any city and its culture and most often, one of the most unforgettable parts of any trip. This is certainly something you must not miss out on your virtual holiday!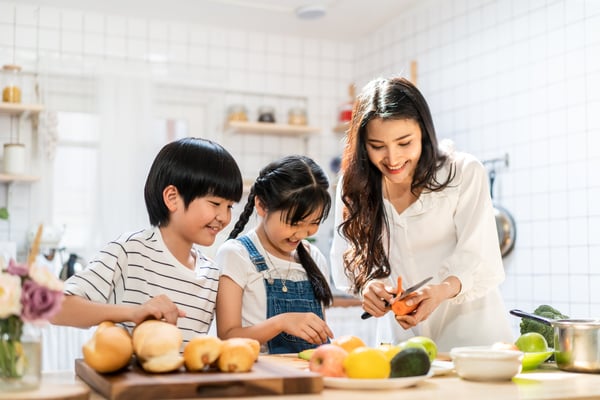 To spice things up, have a go at recreating some of the dishes from your destination's local cuisine. There are plenty of online recipes that can give you a taste of your selected city. If your heart is in Paris, some pastries and croissant from your local bakery will do the trick. If Thailand is your location of choice, make full use of the local produce and whip up some Basil Chicken with rice. One of Geneco's ChangeMaker Comcrop has locally grown basil that adds the flavour that is just needed in the dish.
Ultimately, food is a great way to complete the full virtual holiday experience while transporting your tastebuds to another part of this world.
While an end-year family vacation may be a dream for now, make no mistake in creating your own family fun from the comfort of your own home with this guide on having your own virtual holiday. It truly is the perfect green alternative for your family to have a get-a-way and take a peek at some of the destinations around the world. This way, you not only get to reduce on your carbon footprint, but to experience a whole new culture from the comfort of your home. With the advent of technology in modern times, we are sure this experience can only get better!
References:
[1] Kommenda. N, Watts. J. (2020, March 23), Coronavirus pandemic leading to huge drop in air pollution, https://www.theguardian.com/environment/2020/mar/23/coronavirus-pandemic-leading-to-huge-drop-in-air-pollution
[2] (2019, March 25), How Technology Can Help Us Tackle Overtourism, https://www.cntraveler.com/story/how-technology-can-help-us-tackle-overtourism
By Geneco
16 November 2020