The journey towards becoming environmentally conscious often starts at home, and what better way to get your family to understand the importance of sustainability than inculcating green habits from young? How can we help our kids understand the impact we have on the planet, as well as the responsibility we have to conserve the environment for our future generations?
Fortunately, being sustainable includes lots of activities such as recycling and gardening, for our kids to try their hands on. With the activities suggested below, you'll be able to guide your children and even yourselves towards a better understanding of how and why it is important to love and protect our planet.
Plant It, Grow It, Eat It!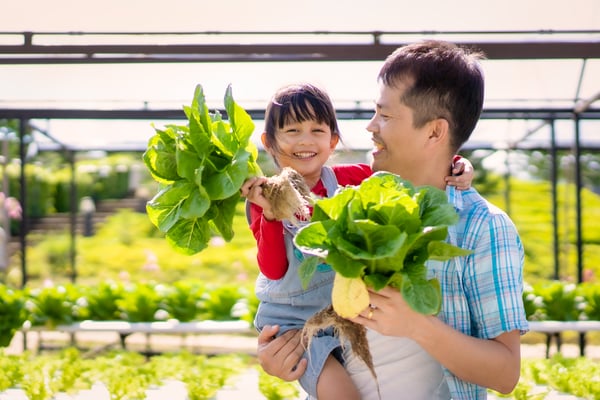 Let your kids have a sense of ownership and accomplishment through a hydroponic garden! Not only does growing your own vegetables at home promote healthier eating within the household, a home garden will also serve as an excellent classroom for your children to learn about the effort required to grow their own food, hence teaching the important lesson of food conservation!
Additionally, hydroponic gardens require less water and space and hence are also better suited for growing in a smaller room. By removing the hassle of soil that comes with traditional gardens, this wholesome project serves as a great, convenient activity you can conduct with your kids for the many weeks to come.
Upcycling Clothes at Home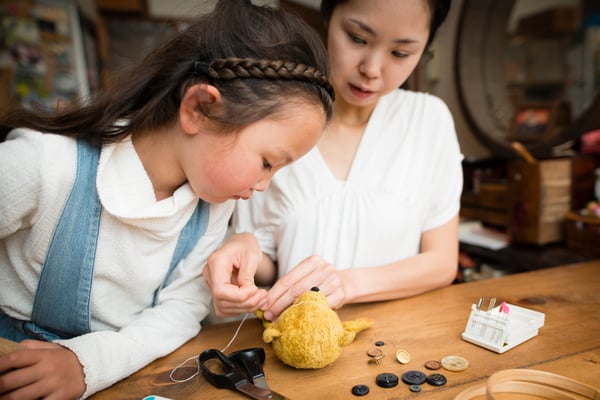 If you don't feel like you have the green fingers, there is still a plethora of other fun DIY activities for you and the family to do together!
Heard all about upcycling discarded old clothes and other common types of waste at home? Instead of throwing them away at the nearest recycling bin, why not give them a second lease of life by upcycling them?
One simple activity you could try out is to make use of old pieces of clothing that you or your children may have outgrown from over the years. Take the opportunity to repurpose them into handy household objects, such as floor mats, wiping rugs, and or even cushion covers. By doing so, you get to be cost-efficient by making the use of your existing items at home, whilst reducing the amount of waste produced by your family.
For some ideas on how to get started on this project, take a look at our Instagram post here for some inspiration on how you can upcycle other textiles at home. Just remember to handle the scissors and needles with care around the kids!
Making Your Own Household Products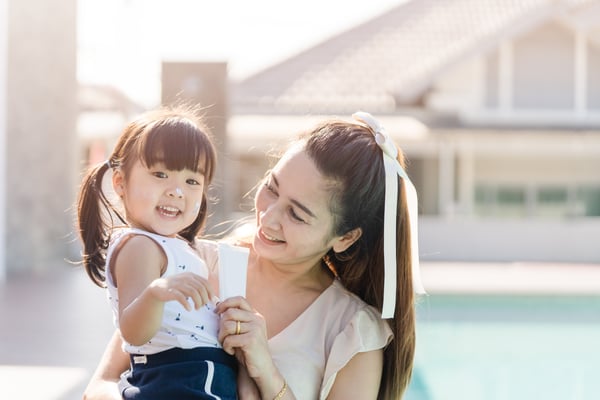 Taking it a notch higher, look beyond repurposing textile goods and consider making your own household products from scratch together as a family. Yes, we mean products such as soap, laundry detergent, and even facial beauty products for your very own organic spa!
Concocting these organic products up from scratch may seem like a daunting task at first but the benefits that come with creating it far outweighs the minor challenges. Firstly, you get to control exactly what ingredients go into each of these products, which means you can easily avoid substances or chemicals that you or your children may be sensitive to. Aside from just using healthier products, you also stand to be much more environmentally friendly and cost-efficient by making your own household products at home!
If this activity sounds like the perfect thing to do over weekend doing with your kids, we've also got a mini tutorial on our Instagram page to show you how you can create various beauty products with just a couple of natural fruits and ingredients. Visit the link here to find out more.
Creating a Compost Heap at Home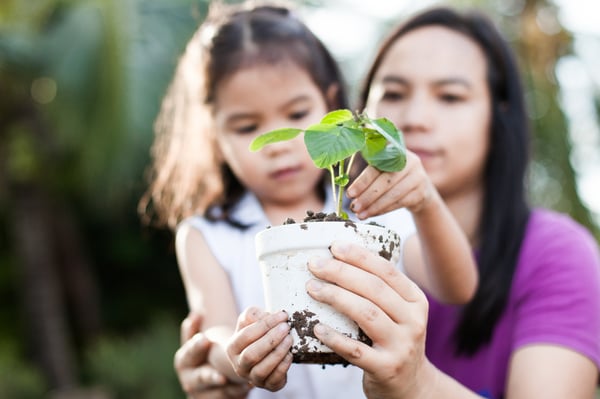 Want to be even more hands-on and get them dirty? Then why not try building your own compost heap at home? Not only is this an environmentally friendly way to get rid of excess food at home without wasting it, your kids are sure to have a great deal of fun watching and learning about the composting process right from the comfort of their own homes.
All you need to get started with are simple materials such as plastic bin, some soil and paper waste, water and you're all set!
Simply drop a visit to our #ChangeMakersSG Cultivate Central's blog for more detailed instructions telling you not just how, but why we should get started on composting activities with our children at home today.
Science Lessons for Kids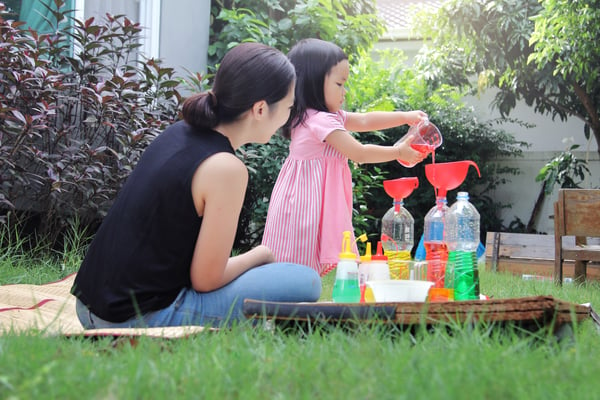 For those with kids who love science, there are also plenty of activities about sustainability for your family to try out to satiate the academic in your child.
One really easy science experiment for younger children is an air pollution experiment. Simply spread some petroleum jelly or Vaseline on a clear plastic surface and expose it to the outside air for 24 hours. At the end of the experiment, you can take the plastic surface down with your child to take a look at the amount of dust particles accumulated on the surface.
Besides making use of this opportunity to hone your child's scientific and analytical skills, engaging in these science experiments as a family also serve as the perfect conversational starters to talk to your children about various topics concerning environmental conservation.
Activities for Today, Lessons for Tomorrow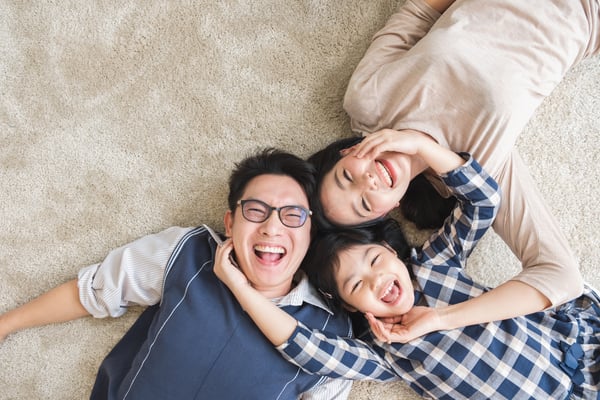 With the abundance of resources we have at our disposal, it is vital to not just initiate conversations at home, but also making use of them to educate our children about the various issues concerning our environment.
As we progress as a society, so does the importance of environmental conservation and the onus is not only on us to protect and conserve the environment, but to also inspire and equip the future generations to love and care for a greener and brighter tomorrow.