While we are in the spirit of giving towards our loved ones this holiday season, let's take a moment to reflect on how we can give back to our communities and the environment as well.
Other than setting aside time and money to volunteer and donate to great causes, there are also plenty of daily activities that provide us with opportunities to make a difference. These little actions that we take each day can collectively create a positive impact towards societal and even environmental change.
For instance, we can make more eco-conscious choices when it comes to the brands that we shop from. Over the years, there have been many small, sustainability-focused businesses emerging and we can do our part as consumers to support them. If you are wondering where to start, here are three local businesses that have been setting great examples when it comes to contributing to the local communities as well as the environment.

1. Upcycle & Recycle Fashion To Restore Our Environment
The prevalence of fast fashion has made it a key contributor to overspilling landfills. At least every 1,000 Singaporeans purchase an average of 34 pieces of new clothing and discard half of their previously owned clothing each year.

However, there are ways for us to manage our wardrobes to improve the environment and social impact by recycling and upcycling our fashion items instead. Not only are these practices cost-friendly, they also curb the pollution and carbon emissions caused by overproduction of apparels.

If you're interested in finding new uses for your old pieces, simply look to Greensquare Textile Recycling.
Greensquare Textile Recycling

Primarily a textile collection channel, the local business currently operates 15 donation bins nationwide, taking in any form of textile, including clothes, bedsheets and shoes to be recycled.

Items that can be reused are first identified and segregated, followed by recyclable fabrics that are redistributed to textile importers in developing countries so that the less fortunate are able to purchase clothes at a more affordable price.

Currently, the folks Greensquare aims to double the percentage of recycled textile and leather waste from 7% to 14% by 2030. They are focusing on closing this gap by promoting awareness of the 3Rs (Reduce, Reuse, Recycle) through education, with a focus on engaging youths in schools. Their recycling efforts are also complemented by upcycling workshops, where in-house experts will guide you on how to transform an old T-shirt into a stylish tote carrying your daily necessities.

By donating at the nearest collection point, or registering for an upcoming workshop, you, too, can contribute towards their cause of protecting the environment.

2. Trying Out A Plant-Based Lifestyle
According to a study published by the UN's Food & Agricultural Organization, beef and dairy production account for almost 60% of greenhouse gas emissions that contribute to global warming. By swapping meat for plant-based alternatives, even one meal at a time, we can play a part in restoring the balance between all the available resources for food. Not to mention, we could also potentially be curbing harmful livestock practices.

Though going plant-based is rarely an overnight transformation, we encourage starting small with plant-based snacks by local provider BoxGreen.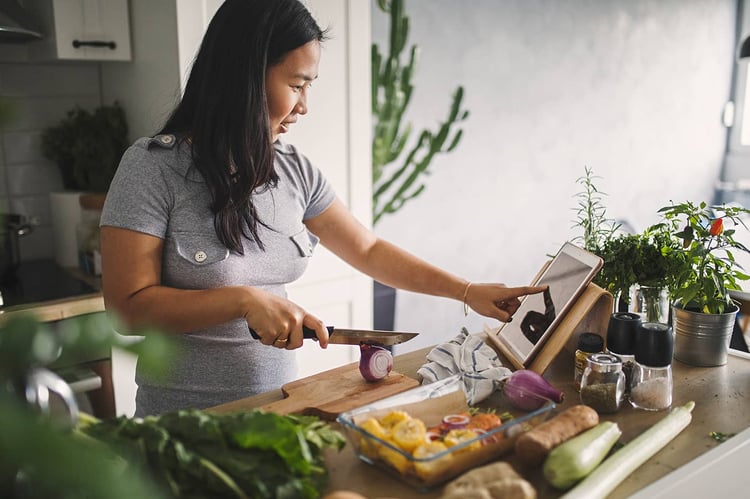 BoxGreen Co.
Founded by plant-based buddies Andrew and Walter, BoxGreen is a B-corp-certified snack maker, passionate about treats that are both nutritious and eco-friendly. Strong in their belief that healthy snacking can be just as tasty, the two set out on an experimental journey to discover various flavours, ingredients and textures to make snack time an indulgent yet guilt-free experience.

Their eco-conscious ethos extends to all facets of their business. For instance, individual snack packaging is made entirely from recyclable materials, and they're working towards incorporating a plastic-free policy across their operations.

While BoxGreen's delicious snacks encourage plant-based adoption for a healthier environment, it's also worth mentioning their do-good initiatives that contribute to a better society. For instance, the brand works with Yellow Ribbon Project to offer training and upskilling opportunities to inmates by employing them to pack snack boxes in prison.

Through community empowerment, BoxGreen shows the power of extending kindness and empathy so that anyone, regardless of background, can be a force of good for society.

Read more about BoxGreen's sustainability story, or head straight to their online store to order vegan treats.
3. Choose Eco-Brands Over Mainstream Products
While off-the-shelf goods have the benefit of being accessible to all, not many consumers are aware of the environmental costs that come with mass production.

Eco-friendly brands are generally more transparent with their processes, exercising more quality control to ensure sustainable methods result in low-waste products that customers can wholeheartedly enjoy.

Coffee, for example, is a common sight in many households. By choosing to buy brands like Bettr Coffee Company, our frequent purchases can help contribute to their mission of building a healthier environment.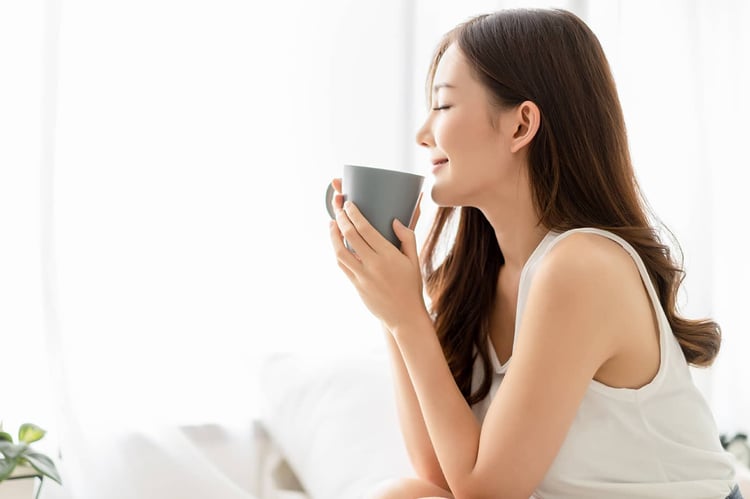 Bettr Coffee Company

Since its founding in 2011, the team have taken their passion for coffee to create a community of eco-conscious partners, customers and beneficiaries with their range of specialty coffee products.

Their best-sellers include zero-waste coffee capsules and sustainably-sourced beans that cater to retail and wholesale buyers all over the region. Even with international fans, they still maintain carbon-neutral deliveries to support a cleaner environment all around.

Their on-ground operations are just as planet-friendly with the use of recyclable materials and biodegradable serveware in retail bars, workshops and corporate events.

A purchase with Bettr Coffee Company goes towards social initiatives that give back to less privileged communities, such as the vocational programmes and micro-enterprise opportunities that the brand runs for marginalised women and youth-at-risk.

You can find success stories from their Instagram, and give your support to this homegrown business the next time you need to restock your coffee supply.
Giving & Making A Difference
Much like these businesses, Geneco is also adopting our own way to enact the spirit of giving through this festive period. We know that every act of kindness can make a life-changing difference to the planet and its people, and contribute towards safeguarding a future that sees a happily ever after for many generations to come.

In the season of gifting, Geneco presents #HappilyEverAfter campaign and co-created an exclusive children's e-book, 'The Little Green Heroes' with 3Pumpkins, a socially engaged non-profit that engages less privileged youths in art projects, as part of our fundraising initiative.

This lovely children's story revolves around René, Ria, and Rhys, a group of three good friends with special powers, who always took good care of their Planet Erf. However, a giant Trash Monster appeared and wrecked havoc on Planet Erf. How would René, Ria, and Rhys rise to the challenge and protect what they love?

Through this collaboration, we invite you to spread the festive joy by donating to the #HappilyEverAfter Fundraising initiative that will help to contribute to their purpose and Power The Change for these children.

You can download the complimentary e-book here or listen to the read-aloud version by Kelly Latimer.

We are also giving away $50 worth of FairPrice e-vouchers and an exclusive Geneco Green Starter Kit to 10 lucky winners over on our Facebook and Instagram pages! All you have to do is to answer this: "Name one of the featured sustainable organisations mentioned in our latest article," and follow the rest of the steps in the post to stand a chance in the giveaway. Contest runs from 30 November 2022 to 14 December 2022.

Together, let's Power The Change for good and share our happiness with one another.
By Geneco
30 November 2022