The long-awaited Phase 3 have finally kicked off and it is a sign of progress for Singapore in our fight against the pandemic. Even though many of the initial recommended guidelines are still in place as we enter Phase 3, most Singaporeans understand that the fight against this pandemic is far from over. While many of us were heartened by this milestone we have achieved together as a nation, let us also be reminded that there's still much to be done for the Earth against climate change. We have put together these sustainable lifestyle tips which we can continue to practise, even with the new guidelines of Phase 3.
Start with reusable masks
Wearing a face masks is still an essential even in Phase 3. Everyone must play their part in being socially responsible as we adapt to our new lifestyle with the guidelines in place.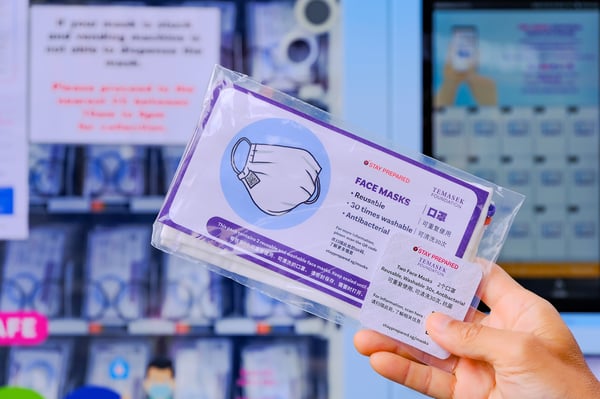 If you are still using disposable masks when you head out, consider making a switch and have a go with reusable masks which are just as good, and even more comfortable! Used disposable masks and other personal protective equipment cannot be recycled and are increasingly washing up on shorelines and causing harm to wildlife.
While the use of disposable face masks unfortunately cannot be avoided entirely, the mass public can choose to adopt the use of reusable masks for their daily wear. This can help reduce the amount of waste incurred and do our part for the Earth!
Choose to dine in
Singaporeans have been patiently waiting to be gathering in a group of more than 5 and it is time to rejoice! Group sizes permitted to gather socially have now been increased to a maximum of 8 people when heading out or visiting others!
To celebrate being able to come together in a larger group, a great way would be to choose to dine in at restaurants or food establishments when you can. After months of staying in, this has led to a rise in takeaways and home deliveries. The number of extra plastic waste generated during the two-month circuit breaker is an alarming 1,334 tonnes among Singapore households1 (that is about 90 double-decker buses)!
Have a change in scenery and opt to dine in food establishments when meeting your friends and family outside! By choosing to dine in, this reduces the amount of plastic that can potentially incur from takeaways or home deliveries, a conscious effort for the environment. Do remember to continue to be socially responsible and ensure you are safely distanced from other guests during your meals!
Consider going car-lite
With many adopting a more flexible working arrangement in Phase 3, it certainly puts into perspective the need for a car to go about our daily lives.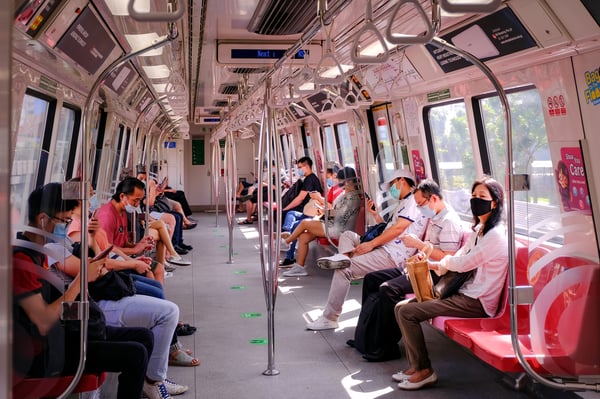 If you are one of the many who have experienced a change into your daily routine where staggered working hours and non-traditional flexible work arrangements seem to be more regularly adopted now, consider going car-lite and opt for public transportation if you can. A major advantage from going car-lite is the fall in amount of carbon emissions released into the atmosphere. With less cars on the road, carbon footprint of the masses will be reduced and there will be better air quality – a huge benefit for our planet!
Practise Mindful consumption
Similar to our social gatherings, capacity limits and for malls and large standalone stores have also increased. Resumption of shopping and consumption activities within these venues are expected to climb as well with the upcoming festive occasions.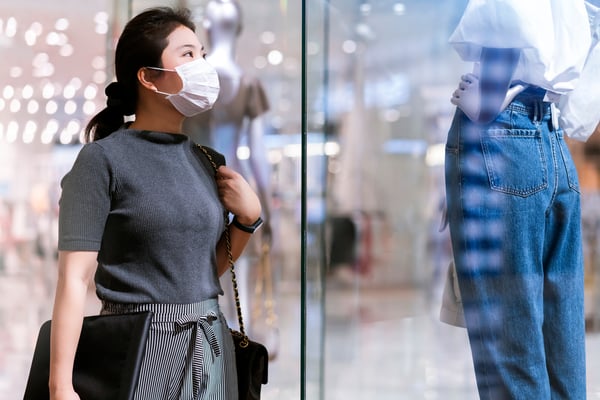 Being able to enjoy some physical retail therapy might be a mood booster among these difficult times, but before you cash out and sign off that purchase, consider taking a step back and rethink the necessity of your purchase. Looking for new pieces to refresh your wardrobe? Why not consider second-hand fashion which are as good as new with one of our ChangeMakers – Refash, Singapore's largest online and offline thrift store. Or if you are sourcing for natural organic produce as part of the upcoming food preparations, go for retail concept stores such as Scoop.
Being mindful in your consumption is not just about buying what you need, but it can also be about supporting causes that are beneficial to our environment. This is a habit you can inculcate not just for Phase 3 but for the rest of 2021 as well!
With Phase 3 having commenced, it serves as a fresh start to power us through 2021! Keeping yourself and those around you safe will still be of paramount importance, but without compromising on safety, more can be done for the environment to fight climate change and global warming. Together, the accumulative effect of these small actions can contribute to a larger cause for our Earth!
References
[1] Ang, L.S, Oan, C (2020, June 21) Here's what months of food deliveries and takeaways have taught us
https://www.channelnewsasia.com/news/commentary/plastic-zero-waste-byo-food-delivery-takeaway-resuable-container-12844324
By Geneco
13 January 2021