Oceans play a vital role in supporting life on Earth. In addition to serving as an important source of food for billions of people around the world, they are instrumental in contributing to the air we breathe! Covering 70% of the Earth's surface, the ocean produces over half of the world's oxygen and absorbs 50 times more carbon dioxide than our atmosphere, which is critical in our fight against climate change. What's more, oceans also help in regulating temperature on Earth given that 98% of the heat from sun rays are absorbed by these massive water bodies.
In recent times, however, human activities have led to the pollution of these enormous water basins. According to the National Geographic, there are more than five trillion pieces of plastic floating in our oceans. That's a massive amount of waste choking our seas, making it unsafe for sea creatures to live and thrive in. The Sea Turtle Conservancy estimates that over a million marine animals such as fish, dolphins, sharks, turtles and birds, have died each year due to plastic debris in the ocean.
As we celebrate World Ocean Day today (8 June), let us all be more mindful in how we can contribute to keep our oceans clear, blue and sparkling. In this blogpost, we share some day-to-day green habits that you can cultivate to play your part!
1.

Educating ourselves on ocean life
Knowledge is power! The very first tip we have is to educate ourselves on the wonders of the ocean and the rich biodiversity it is home to. By doing so, it offers us an intimate perspective of this wonderous ecosystem while understanding the role we play in saving it.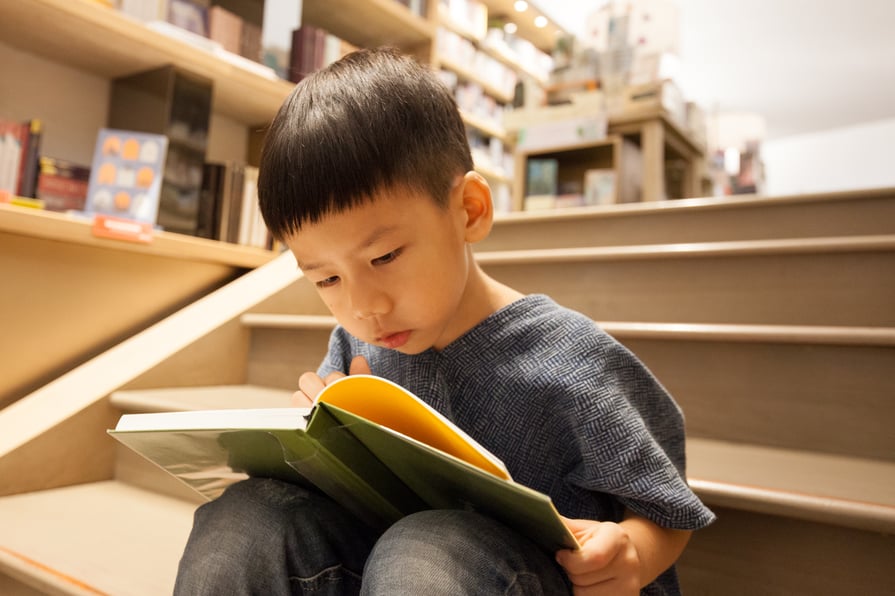 From books to documentaries, dive into some of the resources available right at our fingertips! Some of our favourites include Mission Blue that takes a fascinating look into the life and work of famed oceanographer and marine biologist Dr Sylvia Earl, and Our Planet – Coastal Seas, narrated by none other than Sir David Attenborough.
Or, if you'd prefer a more local touch, check out this documentary by Channel NewsAsia that explores the rich population of marine life in our Singapore waters. Keep your eye out for the many rare and endangered species of seahorses, sharks and sea turtles and be enchanted by the vibrant coral life found in our local waters. With over 250 species of hard corals found in Singapore's seas out of over 500 species within the region, this is a film that you don't want to miss!
2.
Organise a beach clean-up day
How often have you found yourself being confronted by a trail of trash lining the otherwise pristine beach? According to a study, it was found that 48% of marine debris originated from onshore sources such as litter – an awful lot of pollution stemming from our coastal activities. Besides being unsightly, these rubbish could end up in our oceans and cause devastating impacts to our marine ecosystem.
In addition, it is estimated by the International Union for Conservation of Nature (IUCN), that 80% of the trash found in the ocean is made up of plastic. This is especially harmful as plastic will break up into smaller pieces to become microplastics that may be ingested by small sea creatures, enter the food chain, and eventually reach our plates as seafood.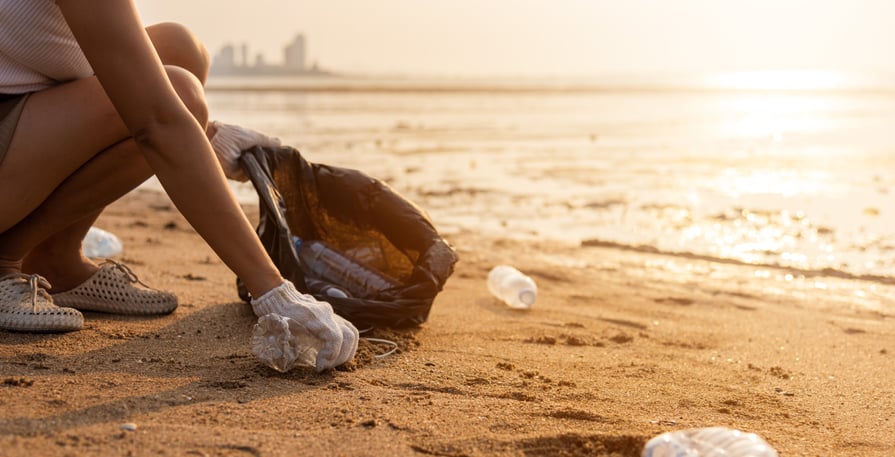 Ultimately, it's up to us to break this cycle. Besides reducing the use of plastics, you can also do your part for the deep blue by organising your very own beach clean-up day. With each small piece of trash picked up and properly disposed, you're preventing it from getting swept or blown into the ocean.
Organising a beach clean-up is easy – simply bring along a recyclable trash bag, some biodegradable protective gloves and a pair of tongs. Make this a weekly affair with the family by heading down to the beach to enjoy the lovely breeze and beautiful sunset while doing your part for the environment as well! In addition to being a fun bonding activity for the entire family, beach clean-ups also serve as great learning opportunities for both the young and old. As you observe the number of plastic bags, cigarette butts and even the occasional toothbrush being picked up, it forces us to think about the impact our actions have on our everyday habitats.
3.
Eliminating the use of harmful products
Did you know? You could be polluting our oceans even from your home! For many personal care and beauty products, they contain marine-toxic ingredients that often find their way into our oceans when they are washed down our sinks or drains. One particularly dangerous ingredient is microplastics that is commonly found in exfoliating skincare products.
Another innocuous item that is bad for our ocean are laundry detergents, that typically contain many man-made chemicals. When washed into the ocean, the chemicals in these products reacts with the ocean water and could potentially ruin the marine ecosystem. For other detergents containing surface-active ingredients that are often touted for "lifting stains" off clothing, these are also extremely dangerous to aquatic life as they break down the mucus layer that protects fishes from parasites and bacteria.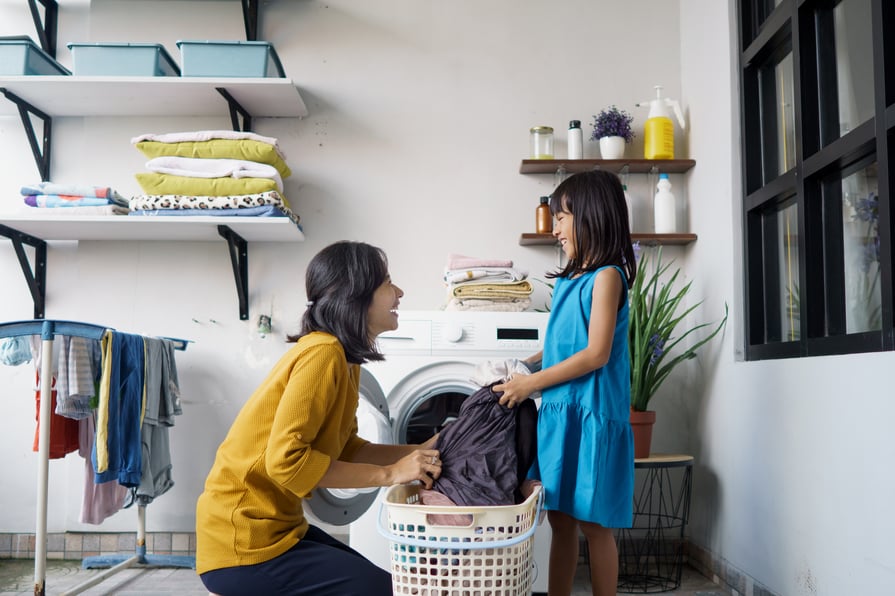 Sounds frightening? You can do your part by choosing products that are made with all natural ingredients but equally effective. With the sustainability gaining momentum in Singapore, there are a ton of local brands that are offering eco-friendly choices. Check them out at Your Sustainable Store, The Sustainability Project and The Social Space!
4.
Shop wisely with sustainable seafood
While you'd have probably heard the phrase "there are plenty more fishes in the sea" before, the fact of the matter is that, there isn't. Not in the context of actual fishes, that is. According to the World Bank, almost 90% of our global marine fish stocks are exploited or overfished.
With the world's appetite for seafood showing no signs of slowing down, it is fuelling the growth of unsustainable fishing methods such as bottom trawling and longlining. Often, these methods of fishing are very destructive for the marine ecosystem as they destroy reefs and result in numerous by-catches such as turtles and dolphins. In Southeast Asia, it is estimated that for every kilogram of fishes we get from trawling, 1.43kg of accidentally caught fish and other sea creatures are thrown back into the ocean.
But, while we understand that it might be hard to give up seafood completely, there are little steps that you can take to incorporate more sustainable choices in your life. For instance, keep an eye out for internationally recognised eco-labels such as from Marine Stewardship Council (MSC), Aquaculture Stewardship Council (ASC) and Best Aquaculture Practices (BAP) that indicate seafood that are derived from sustainable fishing methods. Alternatively, given that many of us purchase our seafood from local stalls at wet markets – which often do not have such certifications due to cost of implementation – you can check out this comprehensive list prepared by WWF that details how sustainable most of our well-loved seafood are!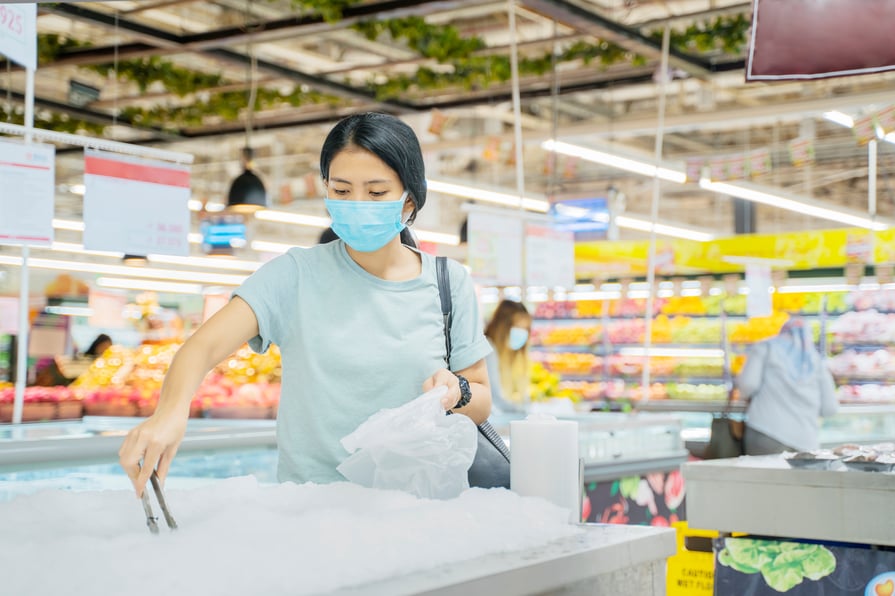 If you prefer dining out instead, there are plenty of choices as well! Check out Scaled by Ah Hua Kelong, that offers a 'farm-to-table' concept where their fresh seafood is harvested daily from their local farm, as well as the restaurants under Grand Hyatt Singapore that are all certified with an international eco-friendly label.
While the above tips may sound small, if each of us were to make these small ripples of change in our lifestyles, together we can create big waves and make a collective difference in conserving our ocean. So, do practice and share these little nuggets of wisdom with your family and friends!
Together, let's #PowerTheChange to protect our deep blue for future generations to enjoy and delight in!