'Tis the season to be jolly!
As we enter the most wonderful time of the year, it's time to embark on our holiday ritual of family gathering, feasting and the best part – unwrapping of presents! While the possibilities are endless, we all know how stressful it could be when it comes to shopping for thoughtful and unique gifts for our loved ones.
Instead of purchasing the usual chocolates or coffee mug, how about thinking out of the box with eco-friendly gifts that are meaningful and good for the planet? To spread the green message this #JollyGreen season, we've come up with some sustainable gift ideas that are perfect for anyone you may have in mind – whether it's your other half, your child or even your parents!
1. Beeswax Wrap
A colourful and fun replacement to single-use plastics such as clingwrap and zip lock bags, beeswax wraps are one of the latest trends in reducing waste in our homes. Made from cotton fabric and infused with pure beeswax, organic coconut or jojoba oil and tree resin, these wraps are perfect for covering a bowl of leftovers, wrapping sandwiches or even to hold fresh fruits and vegetables.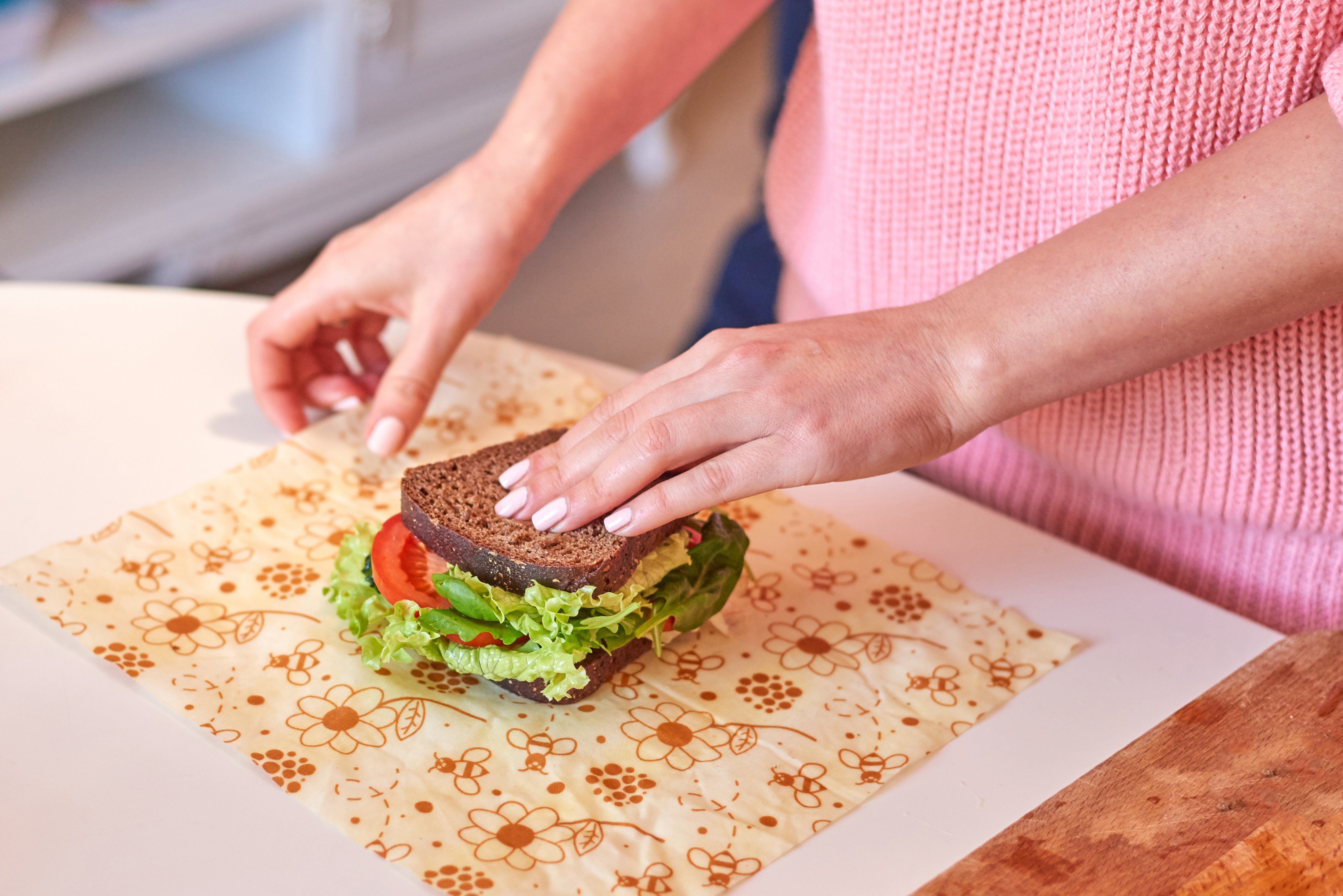 Besides having antibacterial properties that help keep our food clean and free of germs, beeswax wraps also locks in the moisture of our food to retain its freshness and flavour. In contrast, plastic wraps typically suffocate our fresh produce leading to condensation and mould forming in the bag. When this happens, it hastens the decomposition of our food and results in food waste.
Available in a myriad of designs and sizes, check out these stylish beeswax wraps at our local green brands such as Your Sustainable Store, Minimakers and The Sustainability Project.
2. Jar of Christmas Spiced Nuts
Instead of gifting the typical box of Christmas sweets packed in plastic boxes and wrappers, how about making your own festive spiced in a beautiful glass jar for a thoughtful and delicious gift! Nuts such as almonds, cashews and pecans are highly nutritious and loaded with antioxidants – a great option for your loved ones as a yummy midday snack.
Some of our favourite recipes include Jamie Oliver's honey-roasted nuts and these maple cinnamon spiced pecans that remind us of our favourite Christmas sweets. These recipes are also a breeze to prepare – great if you're looking to involve your kids in your Christmas preparations!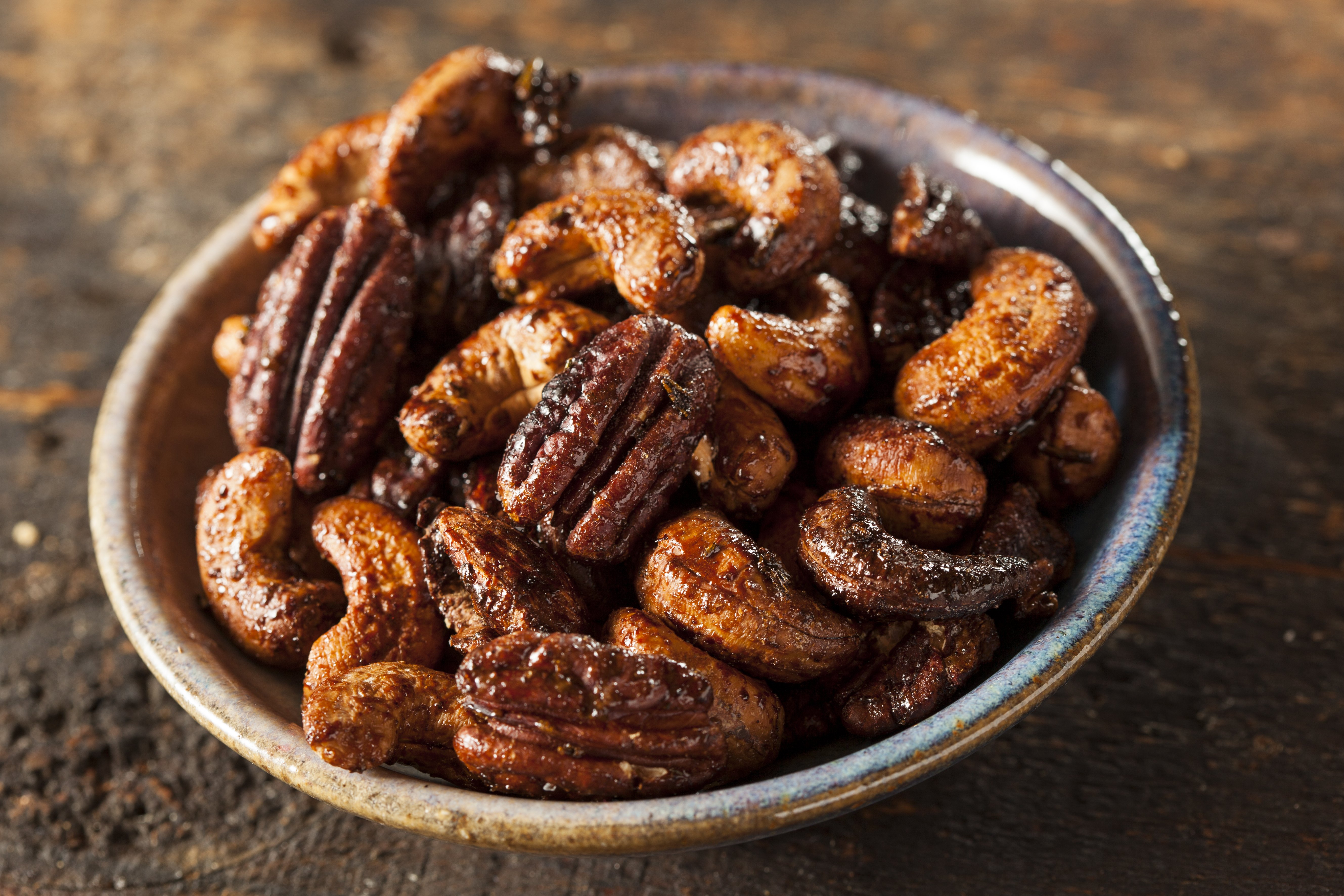 What's more, with these glass jars, you can also encourage your loved ones to reuse them for storing other foods or even repurpose it as a mug or vase. This gift also serves as a great conversation starter to encourage them to visit zero-waste grocery stores and fill up their empty jar with the mouth-watering goodies available. Some of our favourite stores include Scoop Wholefoods, an Aussie-owned supermarket that can be found in multiple locations like Tanglin Mall and Great World City, and Unpackt, a homegrown social enterprise that offers an array of delicious snacks such as its Zesty Maple Glazed Nut Mix.
3. Edible Indoor Gardening Kit
Have someone in mind who enjoys putting meals together at home? An edible indoor gardening kit might be just the perfect gift for them! Besides bringing a pocket of green into their homes, these nifty gardening sets can also bring a splendid harvest and help your loved ones embark on a more sustainable food journey.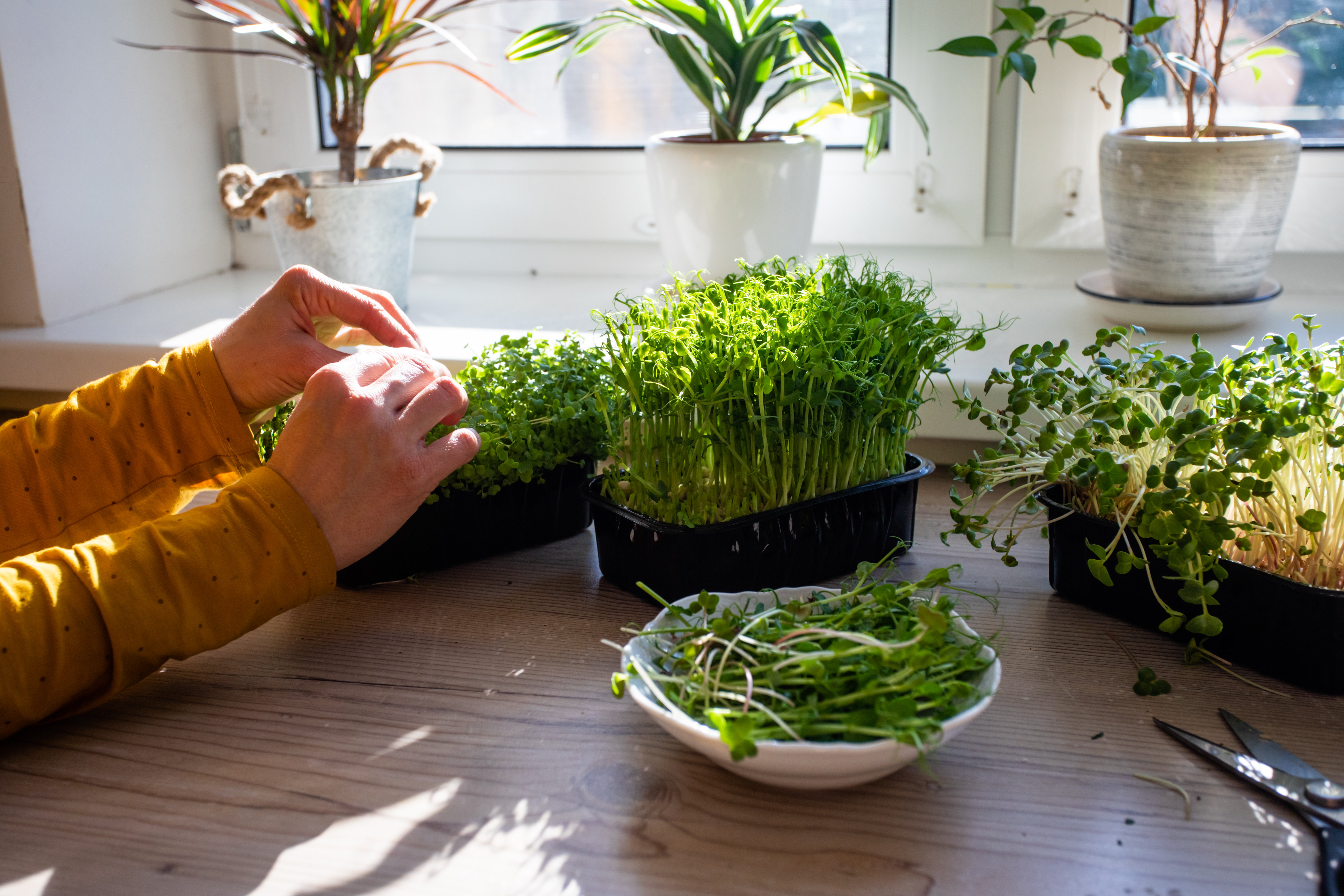 Best of all, these kits are easy to use even for those who have had zero experience in gardening! Available in a variety of options such as Basil, Kang Kong and Chye Sim, these planting sets are a gift that keeps on giving, and in a nutritious way too!
Check them out at our local brands like Root Farm and Super Farmers, where they offer microgreens sets that can easily be grown in small spaces (perfect for HDB dwellers) and only takes a week to harvest!
Gift the gift of experiences
While the above presents can certainly be meaningful, gifting an experience can also be equally or even more special! In addition to creating lasting memories with your loved ones, gifting an experience is also usually more sustainable as there is no physical gift that requires additional wrapping or packaging, thus eliminating unnecessary paper or plastic waste.
4. Treat your loved ones to a zero-waste spa session
Instead of going to the spa, where products used typically contain chemicals that are bad for the environment, how about transforming your home into a blissful sanctuary and indulging your loved ones in a zero-waste pampering routine? Best of all, you can even join in and get some much-needed TLC as we wrap up the year!
Step 1: Set the Mood
Light a scented candle like this one from Pass It On. These candles are not only made from eco-friendly materials but encourages zero-waste practices by allowing you to repurpose your empty candles into planting pots. They even come with seed paper for you to sprout a modest produce after!
Step 2: Mix your very own concoction of homemade avocadoes hair and face mask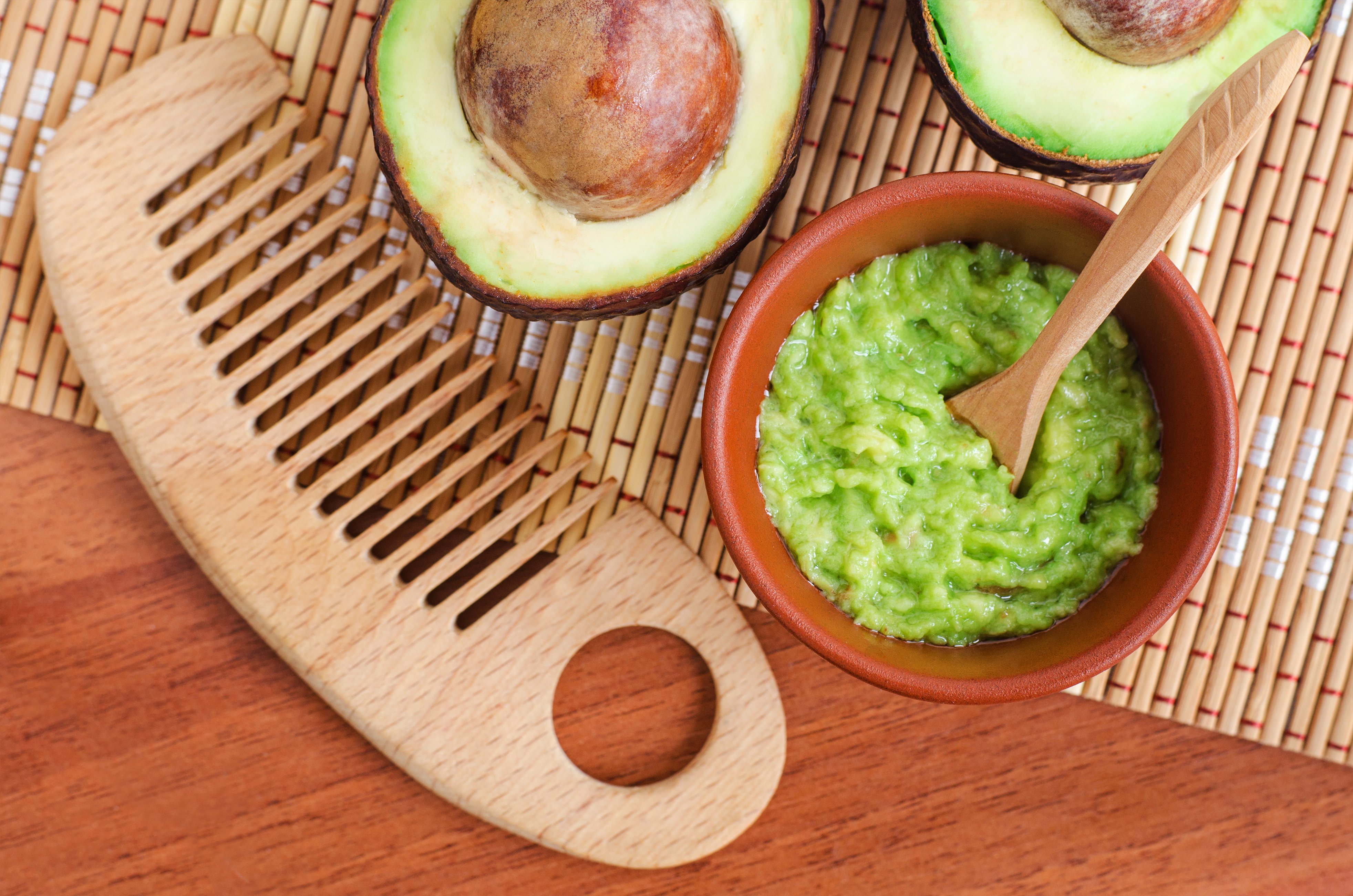 Mix your very own concoction of homemade avocadoes hair and face mask for that au naturel experience. A buttery fruit that is rich in vitamins, avocadoes are extremely nourishing as they not only high levels of minerals that would keep our loved ones' hair smooth and shiny, but also compounds that help to protect their skin from sun damage – especially useful given that we live in sunny Singapore!
For a hydrating hair mask to lift those dull strands, mash an avocado with two ripe bananas. If you like to bring it up a notch, drip a few drops of rosemary and tea tree oil for that soothing scent. Then, slather the mixture from the tips of your loved ones' hair and working your way up to their scalp, leaving it on for a good 20 minutes before rinsing off thoroughly.
And for a purifying mask to brighten up your skin, pit half a ripe avocado, add a tablespoon of solid coconut oil, and a teaspoon of honey and water. Gently massage this creamy concoction on their face and leave it on for 15 minutes to absorb all the nutritious goodness. While the avocado moisturises the skin, the honey and coconut oil can help to fight minor acne and inflammation.
Step 3: Rejuvenating body scrub experience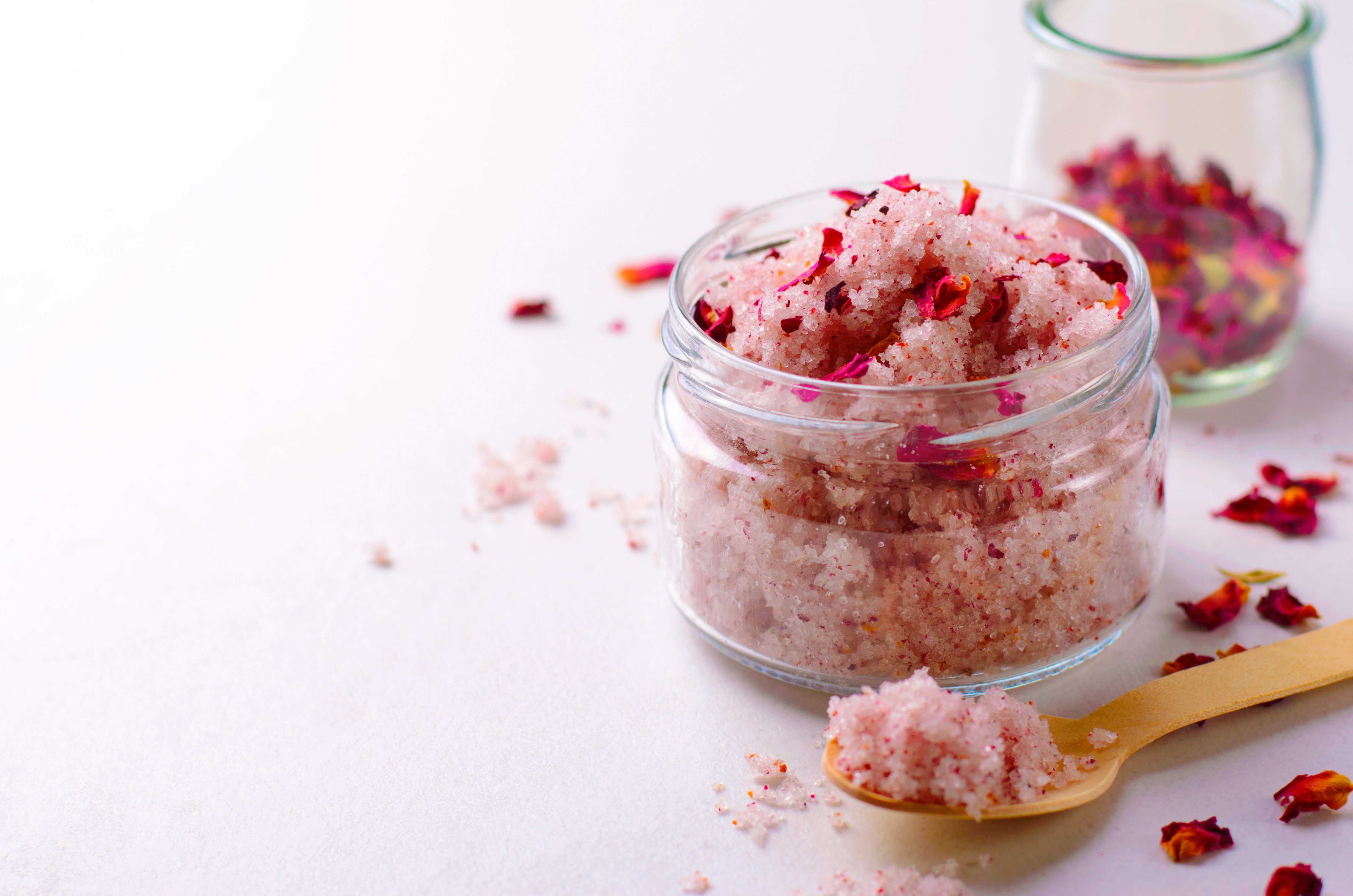 Finally, give them a full rejuvenation with a natural homemade sugar scrub that can easily be put together with ingredients found in your kitchen in less than 10 minutes. Simply combine equal portions of brown sugar and coconut or olive oil, mix them thoroughly and voila; you're done!
For those of us looking to gift a more luxurious experience, our Changemaker Cultivate Central has the perfect recipe right here that is infused with floral botanicals like Citonella, Lemon balm and Globe Amaranth flowers. The wonderful scents from these herbs also provide mood lifting and stress relieving properties! Give these DIY recipes a try to make your skin feel incredibly soft and hydrated in no time.
5. Experience nature's gifts
If you're still looking for a great gift for your kids, how about bringing them closer to nature with an outdoor tour with EcoTrail that casts a spotlight on the everyday ecosystems in Singapore? This 1.5 hour-long guided tour includes multiple stations with activities such as chicken feeding, planting organic fruits and vegetables, and even learning about how solar plants and incubators work! Immerse yourself in the beauty of our local nature and relish the fresh air, lush greenery and clear blue skies in this private farmland – it's a great gift to quench the curious minds of our little ones while showing them the beauty of our Mother Nature.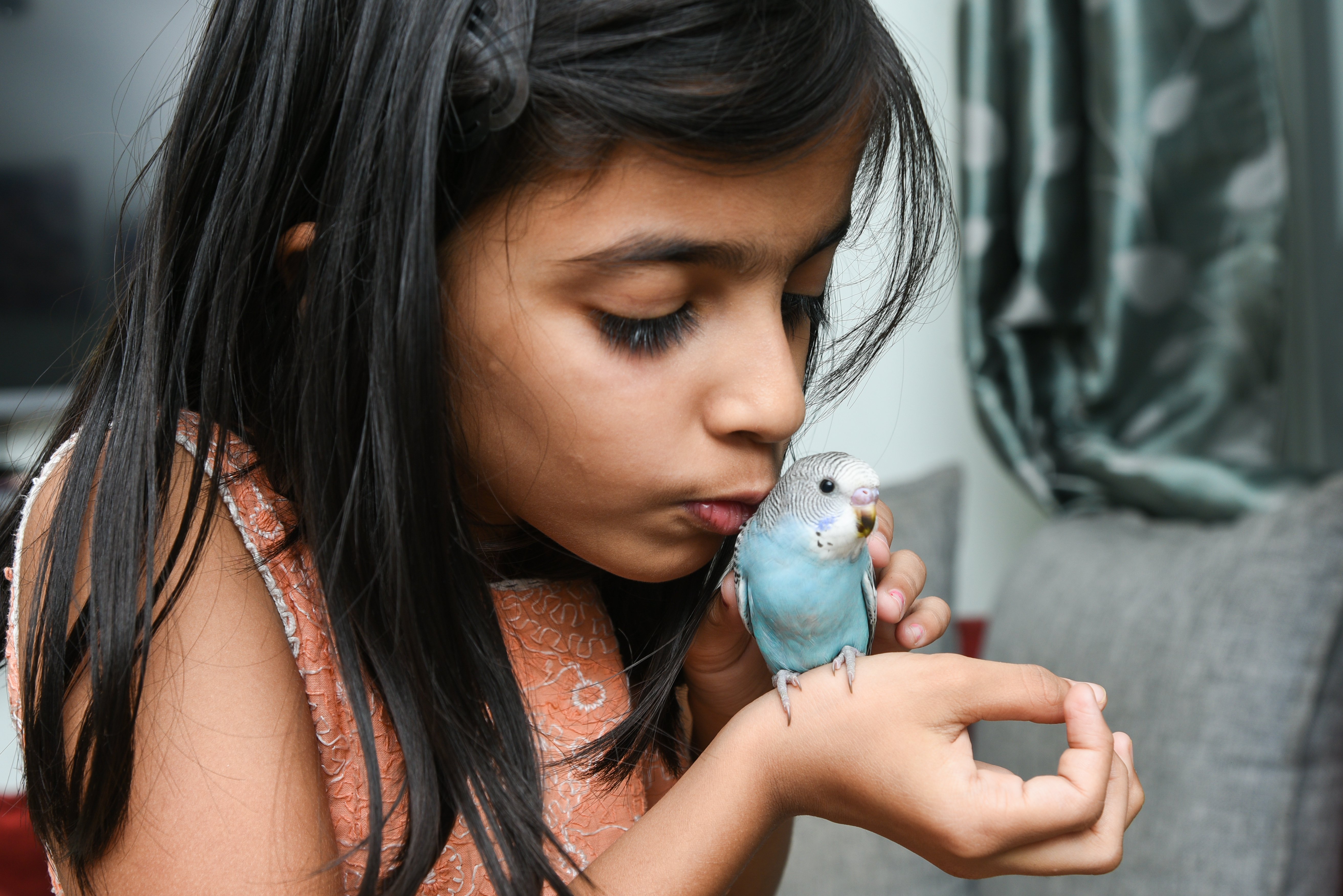 Alternatively, check out The Sundowner's rooftop farm experience that is great for adults and children alike. Enjoy an organic farming class where you learn all the secrets of creating a healthy soil for the freshest harvest, come up close and personal with honeybees, and delight in a farm-to-table honey tasting to round it all up! Best of all, take in the beautiful sunset as you enjoy this one-of-a-kind rooftop experience in Singapore. This is one hidden gem that will be the perfect gift for any loved one!
This holiday season, go beyond embarking on your own green journey to encourage your loved ones to take the first step. Be it a physical gift or experiences, what matters is the thought that counts!
Here's wishing you and your loved ones a merry and #JollyGreen holiday!
By Geneco
09 December 2021