Earth Day 2020 marks the 50th anniversary of the occasion, but this year's celebration will be starkly different.
The current COVID-19 situation has seen the world implement safe distancing measures, requiring us to stay indoors to protect ourselves and the community. While the focus is now on this outbreak, global warming is still very much a long-term challenge for all us. There is still a need to maintain our emphasis in raising environmental awareness.
Although it was traditionally gathered outside at various events to commemorate Earth Day since 1970, we can still act together – from our homes – for a more sustainable future. As the world continues to battle COVID-19 and climate change, be a part of Earth Day to honour our planet.
Here are four ways you can do so while staying at home:
1. Plan a meal with locally sourced ingredients
This Earth Day, why not opt to use locally grown produce and ingredients in your cooking adventure?
A pioneer in the Singapore urban farming scene, Comcrop - partner of ChangeMakersSG, uses advanced hydroponic technology to grow their produce without the use of harmful pesticides or herbicides. Produce grown locally have a lower carbon footprint, as compared to imported vegetables. This translates to less food loss through the supply chain while at the same time supporting local businesses.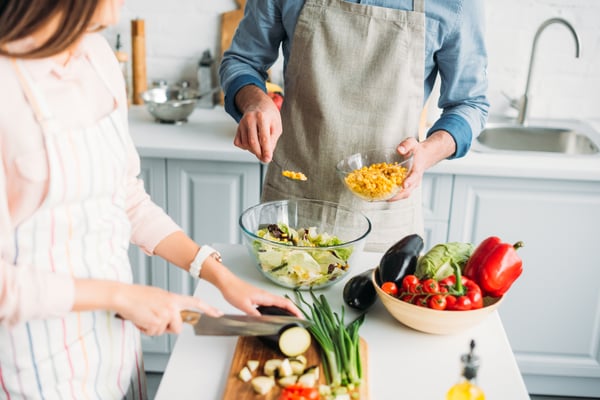 2. Create your own Food Scrap Garden
Growing vegetables from your home kitchen is actually easier than you think! Anyone can start your own food scrap garden by growing vegetable parts you usually dispose. This is a great way to reinforce the sustainable living concepts of recycling and reusing for the entire family.
To learn more on how to make your own compost, check out another partner of our ChangeMakersSG, Cultivate Central – a local social enterprise that seeks to empower people to live sustainably. They believe that there is abundance in small spaces, and it is possible for everyone to grow food right from our homes.
You will be surprised that some of the vegetables you can grow in your food scrap garden include bok choy, avocados, celery and onions! The possibilities are endless, and it may just be the project that you need while staying in.
3. Pick a Movie with an Eco-friendly Theme
Over the last 50 years, numerous films and documentaries have shared deeper insights to global warming and climate change. Pick a family movie with an environmentalism theme for your next movie night to inspire your little ones on this day. It may spark the power to create change inside of them to do good to the Earth! Some of our recommendations include – March of the Penguins and Wall-E.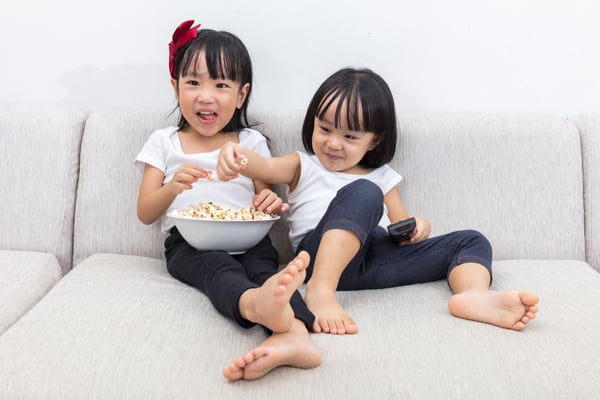 4. Get Crafting with some Green Projects
Creating sustainable art is an excellent way to spend time indoors and still connect with the Earth. Repurpose materials from around the house and encourage the kids to be creative in what they can make with it. Here's an idea for the kids to try – create their own stationery holder using toilet rolls, or put together a simple no-sew mask!
For more inspirations, Geneco has launched Power Famtime Fridays as part of our #stayhomewithgeneco series on Instagram! Stand to win $100 worth of Dairy Farm vouchers by sharing with us how you are bonding together as a family over some green crafts. 10 lucky winners will be selected on May 8. Find out more here.