It is no secret that Singaporeans are well-known foodies. As we continue to stay home more amid dine-out restrictions, most of us may have tried our hands in whipping up sumptuous meals, and even baking, in the kitchen.
While cooking at home is typically a healthier and more sustainable alternative than ordering in or eating out, are we really reaping the eco-friendly benefits that home cooking brings? According to the Ministry of Sustainability and the Environment, food waste makes up about half of the average waste disposed of by each household in Singapore daily. Of the food waste, more than half could have also been prevented, with staples such as rice, noodles and bread being the most commonly wasted food items.
In conjunction with World Food Day on 16 October, how about challenging yourself to adopt a zero-waste kitchen, by leaving behind as little food and packaging waste as possible when cooking and dining this month?
There are many ways we can reduce waste in the kitchen and #PowerTheChange. Here, we've put together four easy tips to help get you started!
1. Make a weekly meal plan
Always catching yourself staring at your fridge while you ponder over what to cook for dinner? How about breaking the cycle by putting aside an hour during the weekends to plan out your meals for the following week? This will not only help you take stock of what you currently have in your kitchen, it also streamlines the ingredients you require!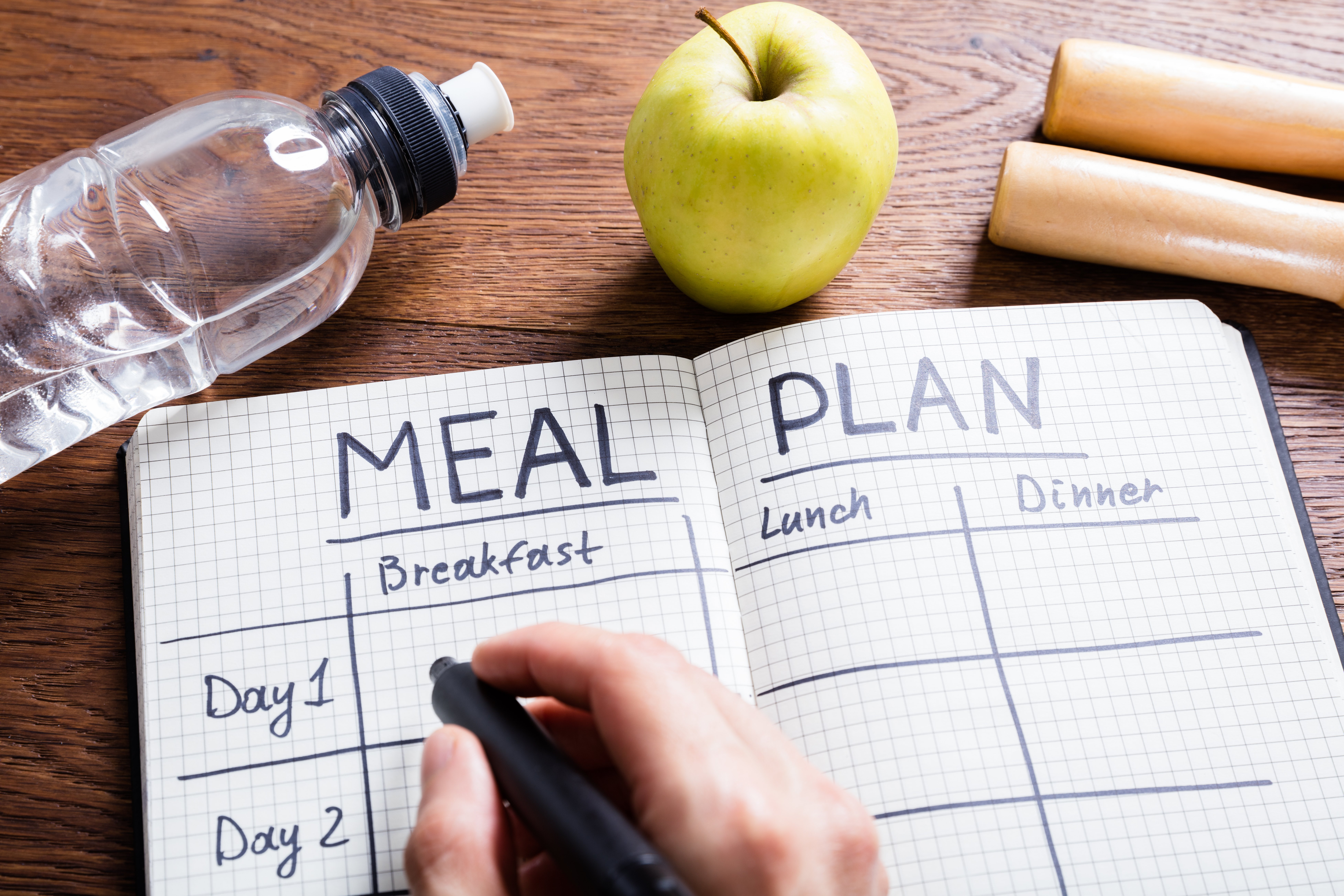 For instance, if a whole chicken is sufficient to be spilt across meals for your family, you can plan different dishes that incorporates the entire chicken for the week to reduce any wastage. If your children have their own food preferences, you can also rope them in to brainstorm on what they'd like to have during the week to make meal planning more fun!
By doing so, this ensures that you do not buy any items that you already have in your kitchen, which saves you money and prevent food – especially perishables – from being unnecessarily wasted.
And while you're at it, keep your loved ones healthy by making these meals a balanced and wholesome one too! Check out these easy guidelines by the Health Promotion Board, where they list down examples of nutrients and the recommended servings needed each day!
2. Purchase from zero-waste grocery stores
In recent years, Singapore has seen a rise in zero-waste grocery stores that offer everything from pasta to tea leaves and soy sauce, sans the plastic packaging seen in regular grocery chains. At these stores, shoppers are encouraged to bring their own reusable containers and fill them up with the groceries they'd like to purchase.
Besides the benefit of reducing the amount of plastic waste generated, it also allows you the flexibility to purchase as much or as little as you need, minimising the amount of food wasted! In addition, these stores, such as Unpackt and Eco.Le, usually source from eco-conscious and socially responsible suppliers, which promises that you're supporting meaningful causes through your buys.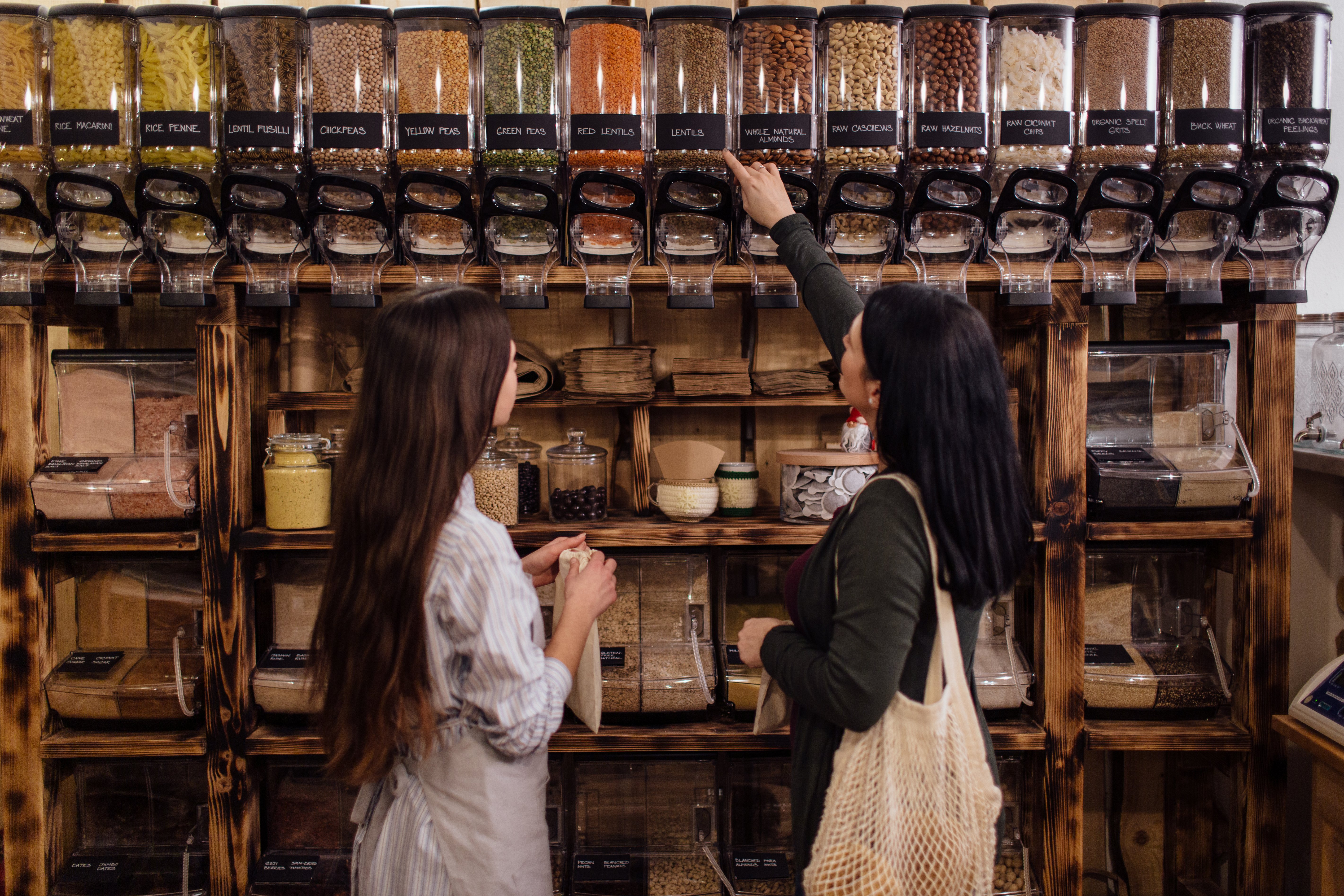 If you'd like to go
a step further and go
green for your kitchen cleaning products as well,
some of these stores also
h
ave
eco-friendly dishwashing liquid and biodegradable dishwashing sponges!
3. Try growing your own fresh produce
Contrary to popular belief, you do not actually need a lot of space or even a particularly green thumb when growing fresh produce from home! For fruits and vegetables such as cherry tomatoes, chilli peppers and kangkong, they fit perfectly in small spaces (perfect for HDB-living) and thrive under abundant sunlight and the sweltering Singapore heat.
Growing your own produce allows you to harvest the amount you need, instead of purchasing an entire packet from the grocery store and only utilising a portion of it, which would lead to unnecessary food waste. In addition, the process of growing your own produce also deepens the appreciation you have with food, thereby encouraging you to finish consuming every portion to reduce wastage.
Interested to build your little home garden but no idea where to begin? Check out our #ChangeMaker Cultivate Central's upcoming talk about how you can kick start your home gardening journey!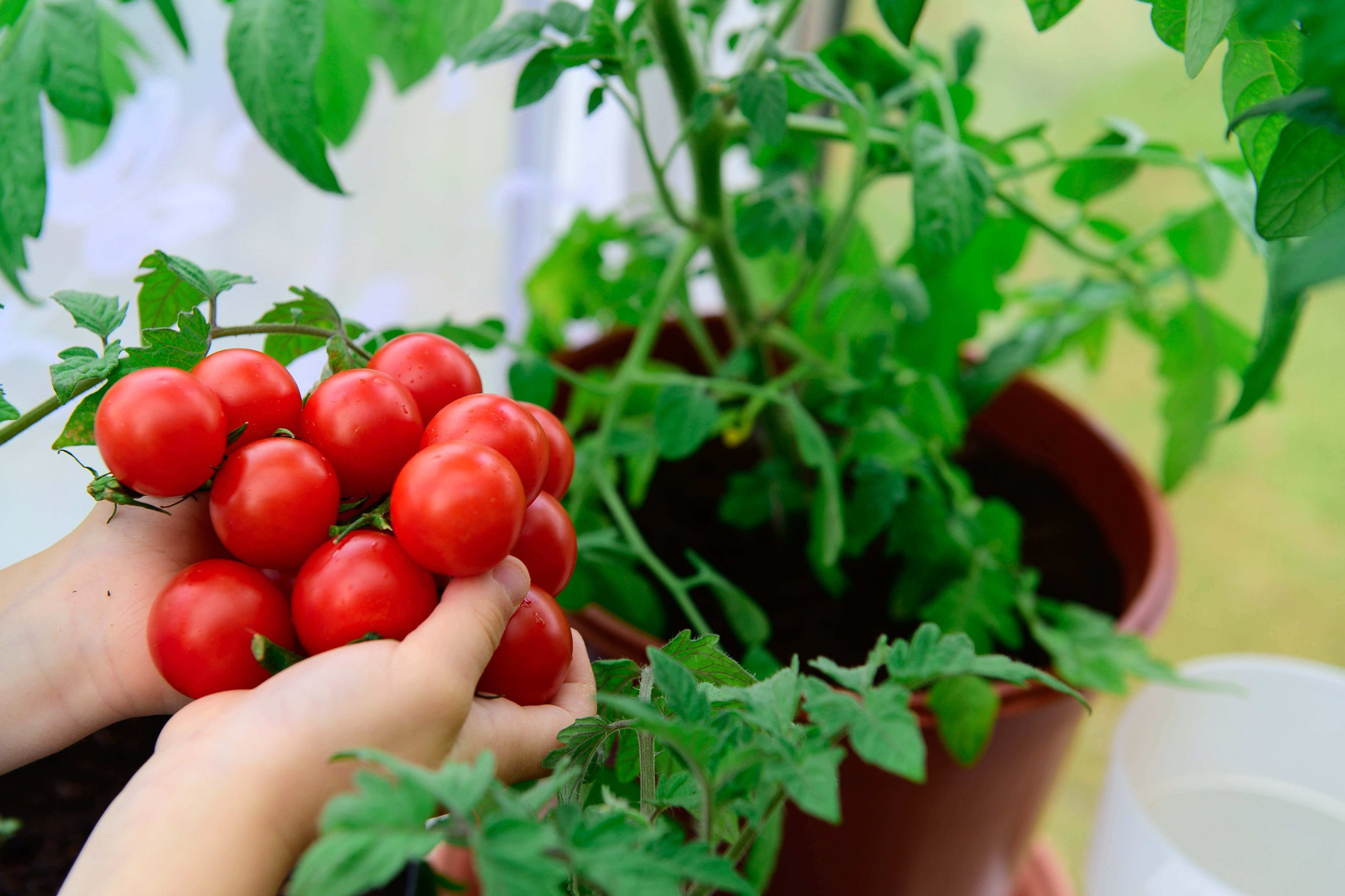 4. Composting any leftover food scraps
A key element of zero-waste kitchen is to use every part of your ingredient, including the leftover food scraps. What can you do with these food scraps, one might ask. How about composting these to create a nutritious fertiliser for your plants or fresh produce; talk about a true circle of life!
With composting, you will also help in keeping these food waste out of the landfill where it is typically broken down by micro-organisms in the absence of oxygen and emits methane, a type of greenhouse gas that contributes to global warming. According to a study by Oxford University, it was found that food wastage was responsible for approximately 6% of global greenhouse gas emissions!
To start, all you need is a bin with a lid, watering can, gardening fork, soil and some dried leaves. You can also check out Cultivate Central's full composting guide here for more details!
As we celebrate World Food Day, let us take some time to be more mindful in purchasing only what we need and making a conscious effort to finish our meals to reduce food wastage. With each little step, we can together #PowerTheChange for a greener future!
By Geneco
06 October 2021