Trees are a great asset to any city and its inhabitants. Besides improving our urban environment by providing shade and reducing ambient temperatures, they also improve both our air and water quality by absorbing pollutants. What's more, trees are also proven to be good for our mental health! According to the American Psychological Association, individuals who spend time in nature are more likely to enjoy better moods, reduced stress and improved cognition. With our sunny weather all year round, spending time outdoors can also bring you plenty of Vitamin D – an extra boost to your immunity!
Being in Singapore, we're fortunate to have numerous green spaces that we can immerse ourselves in from popular spots such as East Coast Park to hidden areas such as Kranji Marshes and Tampines Eco Green. With Singapore's OneMillionTrees movement as part of our City in Nature vision, we may expect even more nature spots to come!
One exciting nature spot recently unveiled is the first phase of the new Round Island Route (RIR). Stretching across 75km, the route covers the eastern half of Singapore, making it the longest recreational connection that encircles the island's eastern side. When completed, the RIR would form a continuous 150km park connector outlining our little red dot, offering more nature-based recreation for Singaporeans to enjoy.
If you're wondering how you can get to the RIR, well it's easy! Given its expansive area, the RIR is conveniently connected to multiple parks including Pasir Ris Park, Changi Beach Park, Sengkang Riverside and the oh-so-famous East Coast Park just to name a few. This means that you can easily enter the RIR through multiple entry and exit points, serving as an extension to our existing nature parks. Just look out for the RIR signposts in these parks to start your journey!
Ready to grab your bikes or hiking shoes and start exploring the latest nature spot that Singapore has to offer? Here are some highlights that cannot be missed!
1. Changi Bay Park Connector
If you're one for picturesque beach views, you have to check out Changi Bay Park Connector. Located at the eastern corridor of the RIR, the park connector offers a scenic coastal route for cyclists and hikers travelling from East Coast to Changi Beach Park.
Fun fact: With its lush greenery and seaside views, it is known as the "Jeju Island" of Singapore!
For an extra treat, head over to the two cycling bridges at Changi Bay Point that overlook the waterfront.
Psst, if you're a morning person, do visit the bridges at dawn to catch the beautiful sunrise!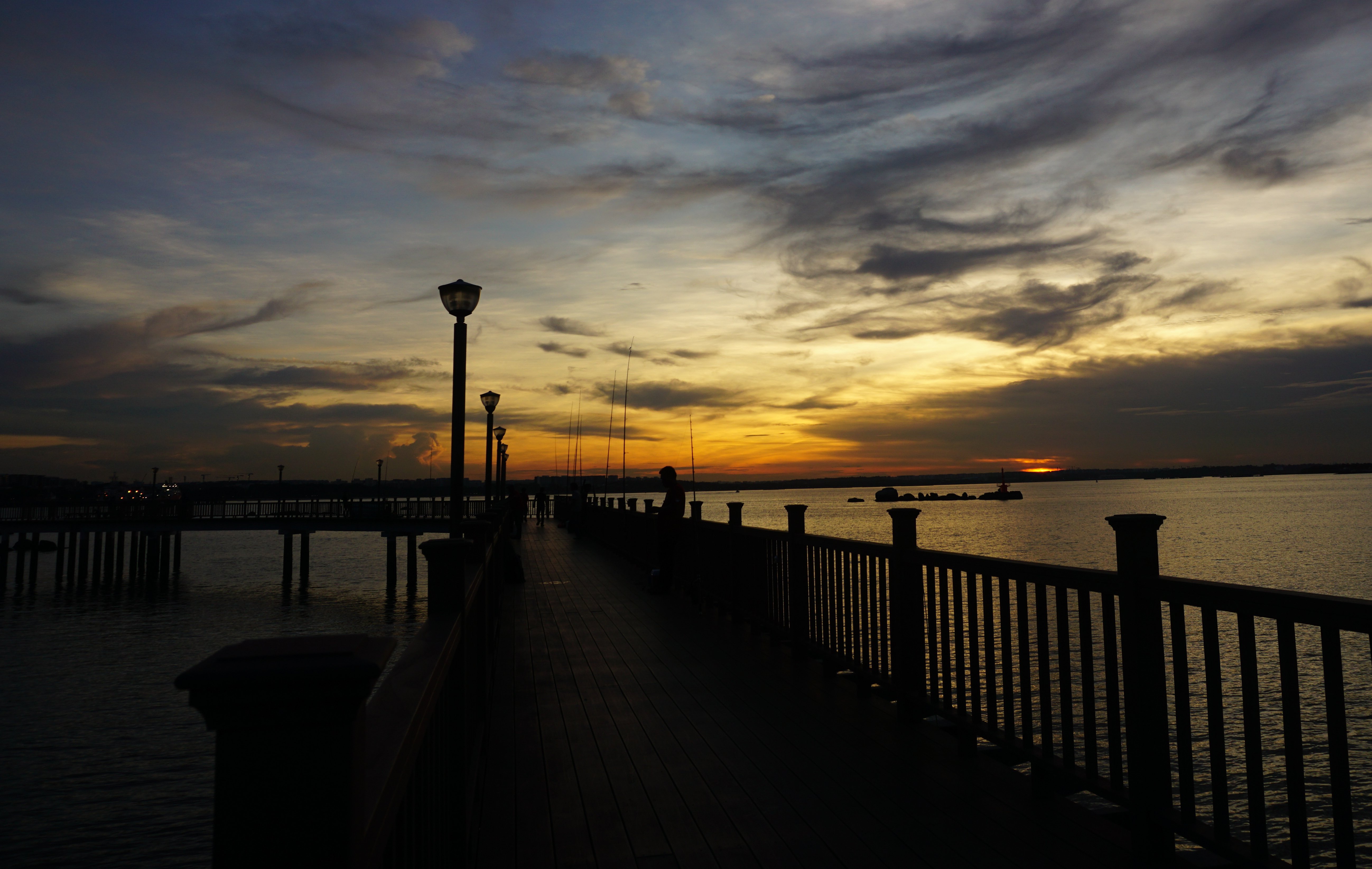 Each of these bridges are constructed with glass fibre reinforced concrete finishing for its decking, which emulates natural timber to blend into the area's rustic character. To ensure the safety of cyclists, both bridges are also layered with a slip resistant material so you can be sure of minimal slip accidents even if you're riding after a downpour. That said however, do still take care to not speed along the bridges. With the beautiful views, we'd encourage you to slow down, take a moment for yourself and embrace the best that nature has to offer.
If you are feeling tired after exploring the various nooks and crannies of the park connector, take a break and soak in the tranquil scenery at the lookout pavilion at Changi Bay Point. In addition to being perfect rest stops for you to chill before continuing the rest of the RIR, these pavilions are also insta-worthy, so don't forget to take some pictures while you're taking that water break!
2. Sengkang Riverside Bridge
Further up to the north-eastern region of the RIR lies the largest bridge in Singapore that runs across a canal – the Sengkang Riverside Bridge. The bridge is designed as a shared place for everyone – from cycling to running and even for residents to get from one side of the Sungei Punggol bank to the other!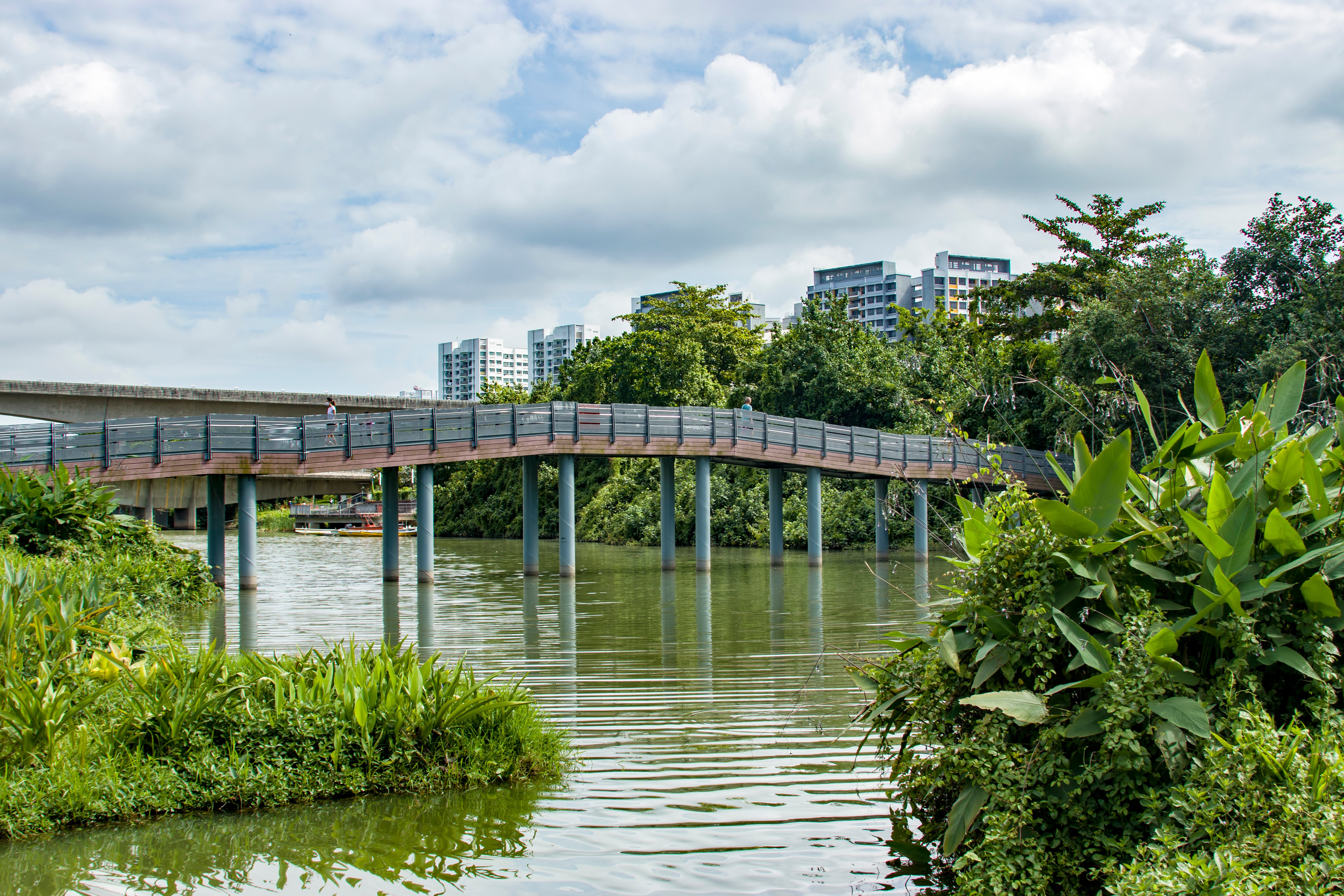 While you're enjoying a long leisurely stroll on the bridge and taking in the sights and sounds of nature, why not also take a short detour by visiting Sengkang Riverside Park?
Home to Singapore's largest man-made wetland, this is your chance to get up close and personal with the many native aquatic plants and wildlife. If you're lucky, you may even be able to catch sightings of mangrove birds such as the Purple Heron or Collared Kingfisher!
3. Wildlife Spotting
And while you're taking in the greenery around you, don't forget to also keep an eye out for the many animals that may be out and about!
One of the most majestic among the bunch will definitely be the White-Bellied Sea Eagle – the largest resident raptor in Singapore, with some adults attaining a wingspan of over 2 metres! Easily identifiable by its white underparts with black flight feathers, these eagles feed primarily on fish and are therefore, a common resident along coastal regions.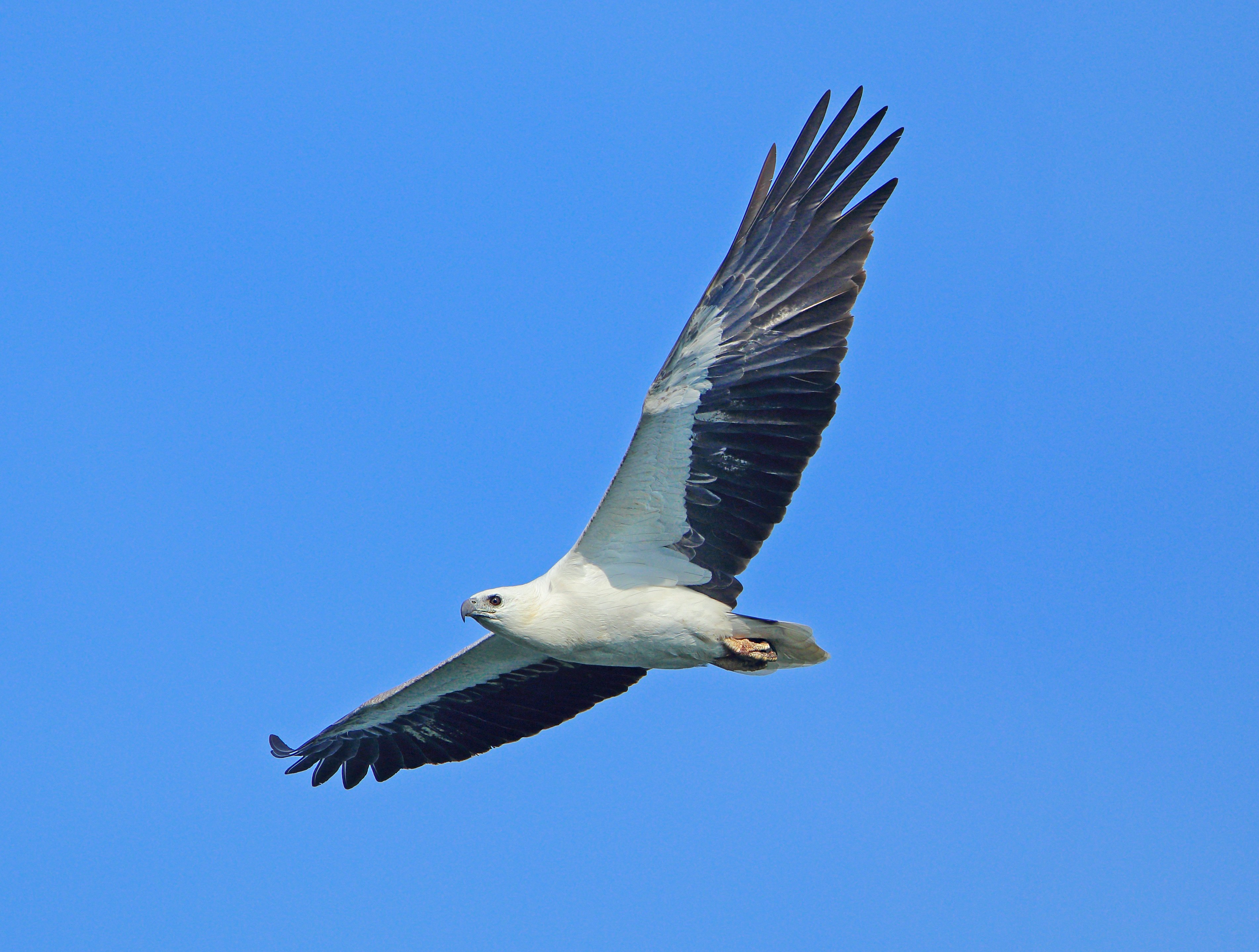 Fun fact: Female while-bellied sea eagles actually grow to be slightly bigger in size as compared to their male counterparts!
If you have not had the chance to spot our favourite family of otters around our island, well this is your chance! At the RIR, our smooth-coated otters can also be found frolicking in pairs or small families, and enjoying their day near the mudflats, mangroves, or other coastal areas such as the Sengkang Riverside Park and Changi Bay Point.
While listed as critically endangered in Singapore, the population of these native creatures have no doubt been growing over the years with an estimated of 90 otters in Singapore today. This is a far cry from merely 50 years ago when our local rivers were choked with garbage and sewage, forcing these otters to disappear from the area and in danger of being extinct.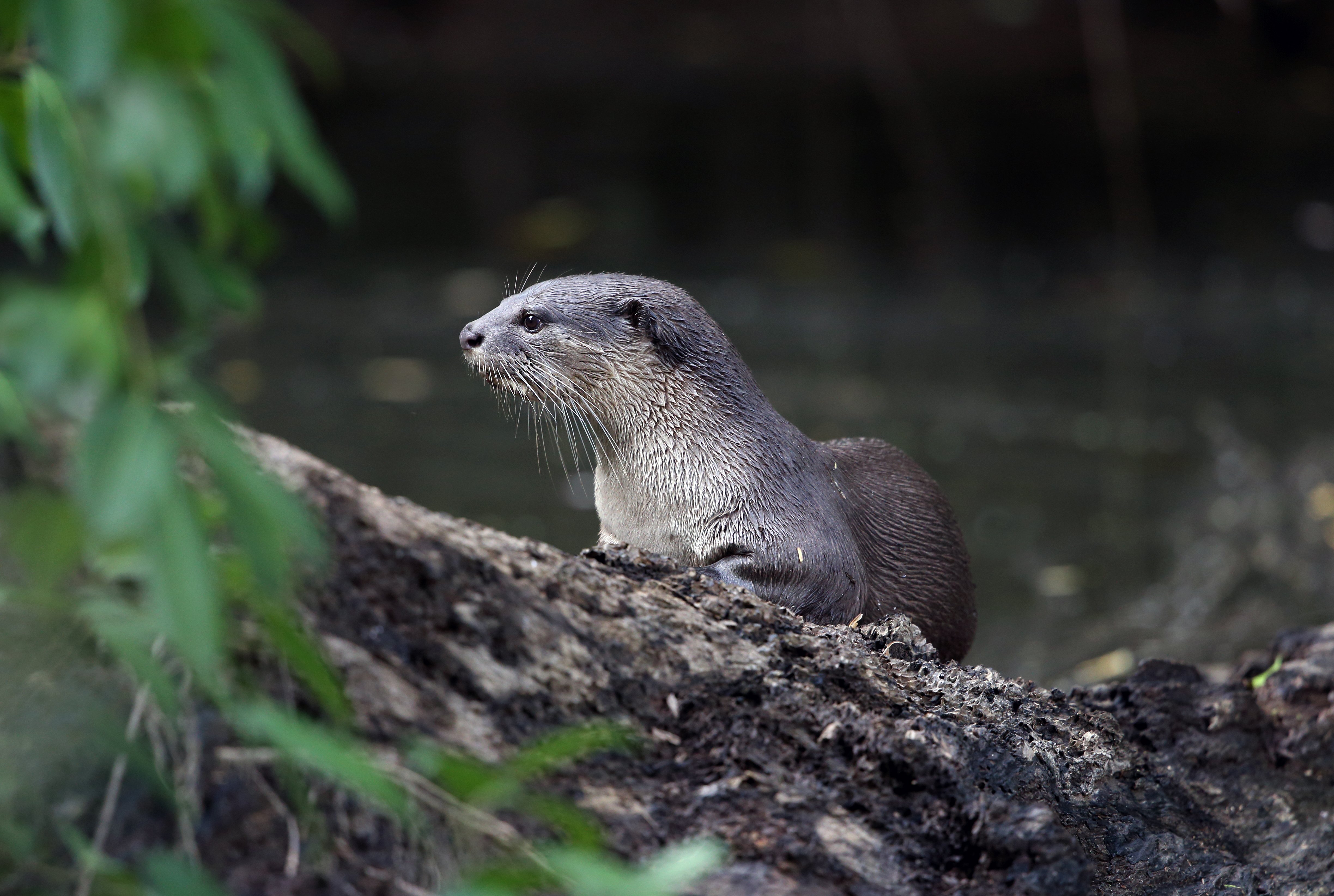 Fun fact: did you know that these otters can stay underwater for up to eight minutes in a single breath? This allows it to hunt successfully for its food, which includes fish, frogs, crabs and turtles
4. Local Native Plant Species
As part of Singapore's City in Nature vision, approximately 5,100 trees and shrubs have also been planted along the first half of the RIR stretch. These includes native coastal and riverine tree species such as the Penaga Laut, which is classified as critically endangered in Singapore. Growing up to heights of 35 metres tall, this tree is characterised by its glossy oval-shaped leaves and white clustered flowers so do keep a look out for these fragrant flowers when they're in full bloom!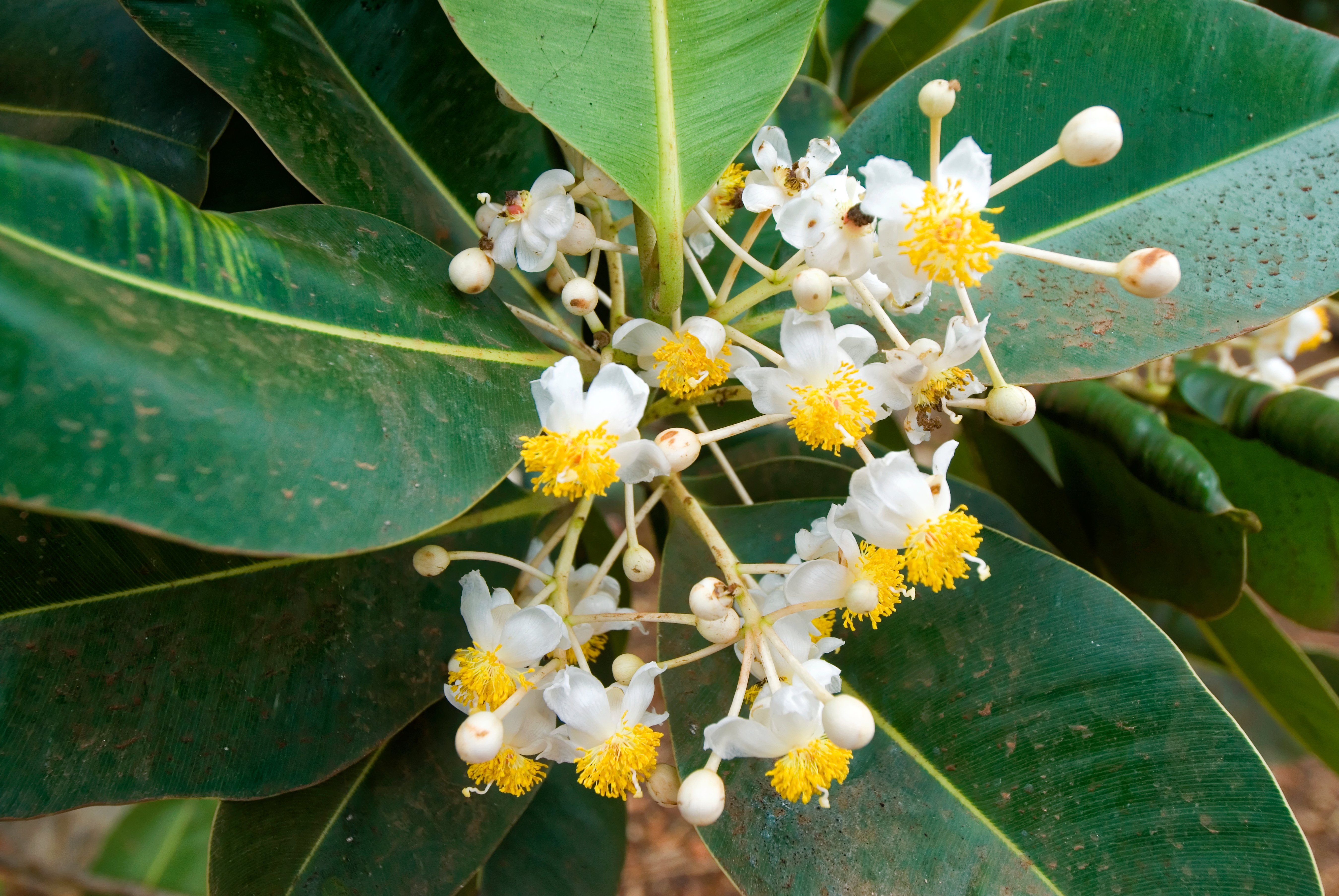 Fun fact: the Penaga Laut can live to more than 100 years old! It is also a tree of many uses – traditionally, the oil from its seeds is being used to heal a range of skin ailments while its roots and leaves also have various medicinal purposes.
Another native tree to keep an eye out for is the Small-Leaved Nutmeg – another critically endangered plant species in Singapore. Highly adaptable to various habitats, the Small-Leaved Nutmeg thrives in our sunny weather and can be found in coastal areas, lowland primary and degraded forests.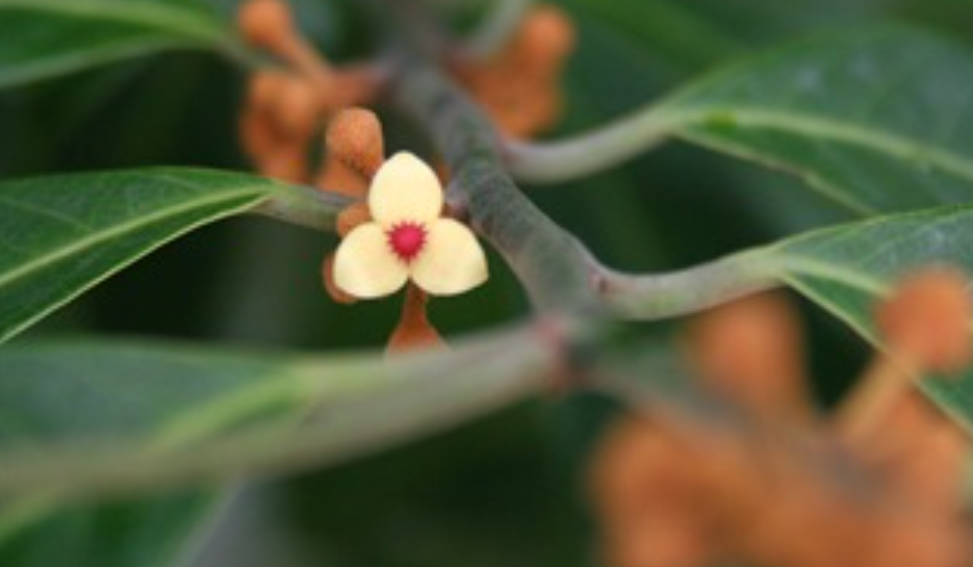 Photo Credit: NParks
Fun fact: the Small-Leaved Nutmeg is dioecious, which means that each tree can only produce either male or female flowers only.
If you're wondering if you can identify the "gender" of the trees' flowers – yes, you can! Simply look out for its flowering shoots (inflorescence). For male inflorescence, it generally has five to 20 flowers while female inflorescence has only up to 10 flowers.
Beyond providing a whole range of environmental, social and economical benefits, trees also form an important foundation to build a liveable and sustainable city while also playing a key role in combatting climate change. It is imperative to conserve them not just for our generation, but also future generations to come.
To contribute to the myriad of tree species in Singapore, Geneco hopes to plant an addition 150 trees as we mark our 4th Anniversary and milestone of powering over 150,000 homes this year!
We hope you can be a part of this movement to #PowerTheChange and join us in transforming Singapore into City In Nature by making a donation through the Geneco X NParks's Garden City Fund at Giving.sg. We will be matching dollar-for-dollar with 100% of the proceeds going towards this initiative.
Do grab your friends and family and spread the good word as well!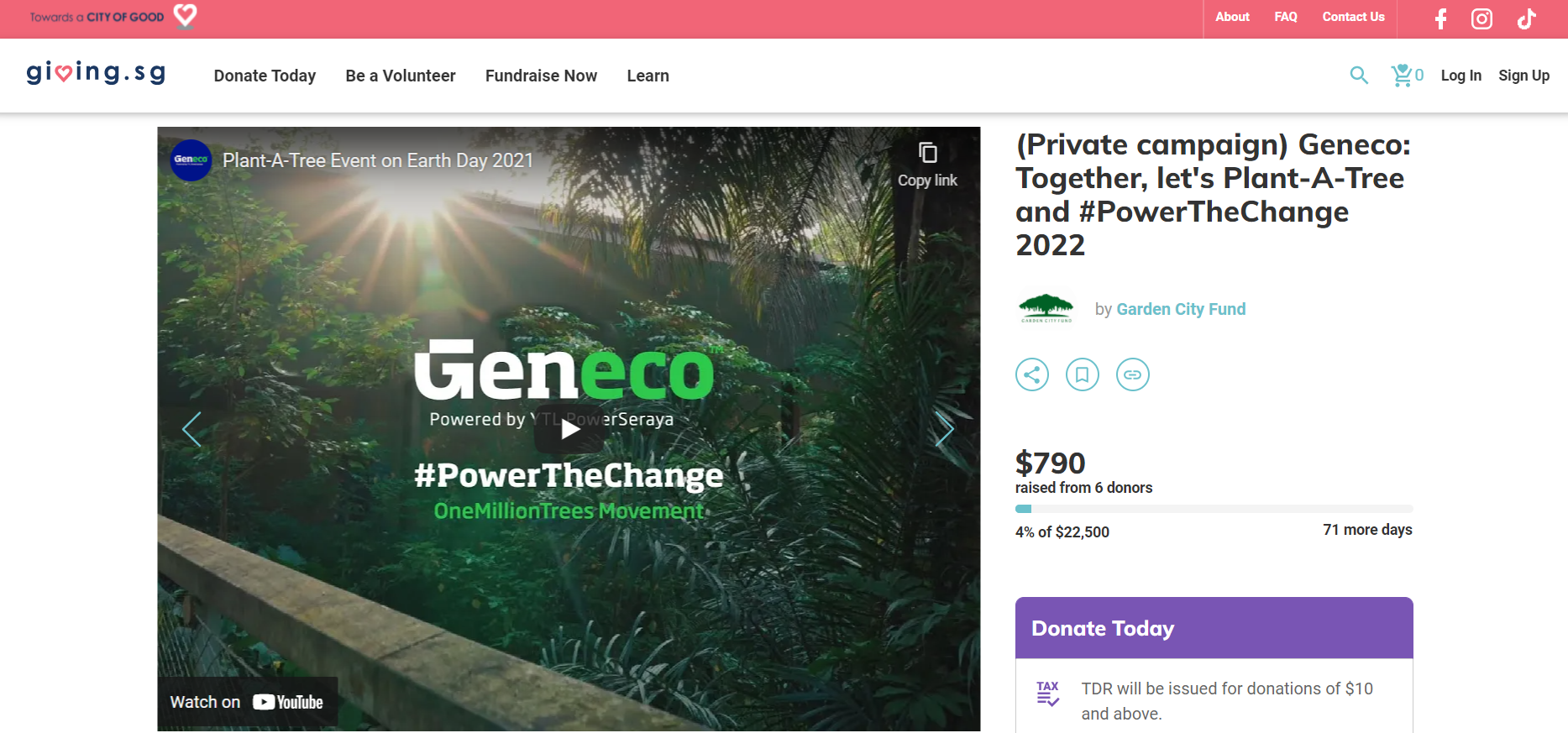 We hope that these features have piqued your interest in discovering our new Round Island Route! As we enjoy the latest nature spot that Singapore has to offer, let's all do our part in protecting our natural environment as well, so do remember the rule of leaving nothing but footsteps!
Together, let's continue to #PowerTheChange and create a greener world for all who live in it.