Birds form a big part of our biodiversity and ecosystem here in Singapore with over 300 native bird species. Each year, the country also sees a wide range of birds passing through during migratory seasons, a spectacular sight for the growing community of birdwatchers (otherwise known as birders) in Singapore.
Last year, there was also an increase in the number of rare birds sighted in the country with 12 never-seen-before birds. According to experts, the doubling of this figure could be attributed to the change in migratory patterns, climate change, or simply because there are more birdwatchers since the onset of the Covid-19 pandemic.
In line with World Migratory Birds Day that falls annually 14 May, we've rounded up the various places that offer the best spots to observe our transient visitors. Do keep this article handy during Singapore's migratory bird season between September to April!
1. Sungei Buloh Wetland Reserve
Recognised as a site of international importance for migratory birds, Sungei Buloh Wetland Reserve was been awarded by the Wetlands International in 2002, marking the reserve's formal entry into the East Asian Australasian Shorebird Site Network. Since then, Sungei Buloh has expanded to include a wider area of mangroves, mudflats, ponds, and forests, providing an even greater sanctuary for the rich biodiversity it supports. With a myriad of migratory birds at the reserve, this is one location that you simply cannot skip in your birdwatching adventure!
One of the most common birds you can spot at the reserve is the Common Redshank, otherwise known by its scientific name Tringa Totanus. Characterised by their distinctive bright orange-red legs and relatively long stout bill, these medium-sized grey-brown birds are a common sight at the reserve between August and April. These birds come a long way from Russian Far East, Mongolia, and China and are often one of the first arrivals in Singapore, with sightings on our sunny island from early July.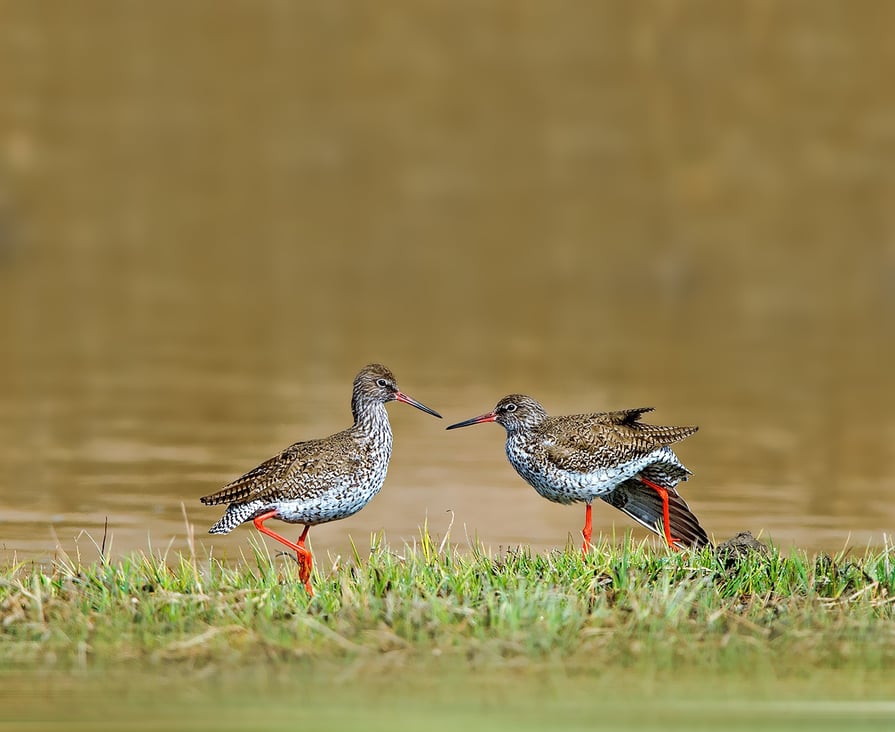 Besides the Common Redshank, do also keep your eyes peeled for the Asian Dowitcher, a beautiful species that changes the colour of its feathers depending on its breeding season – brick-red when breeding and greyish-brown when not.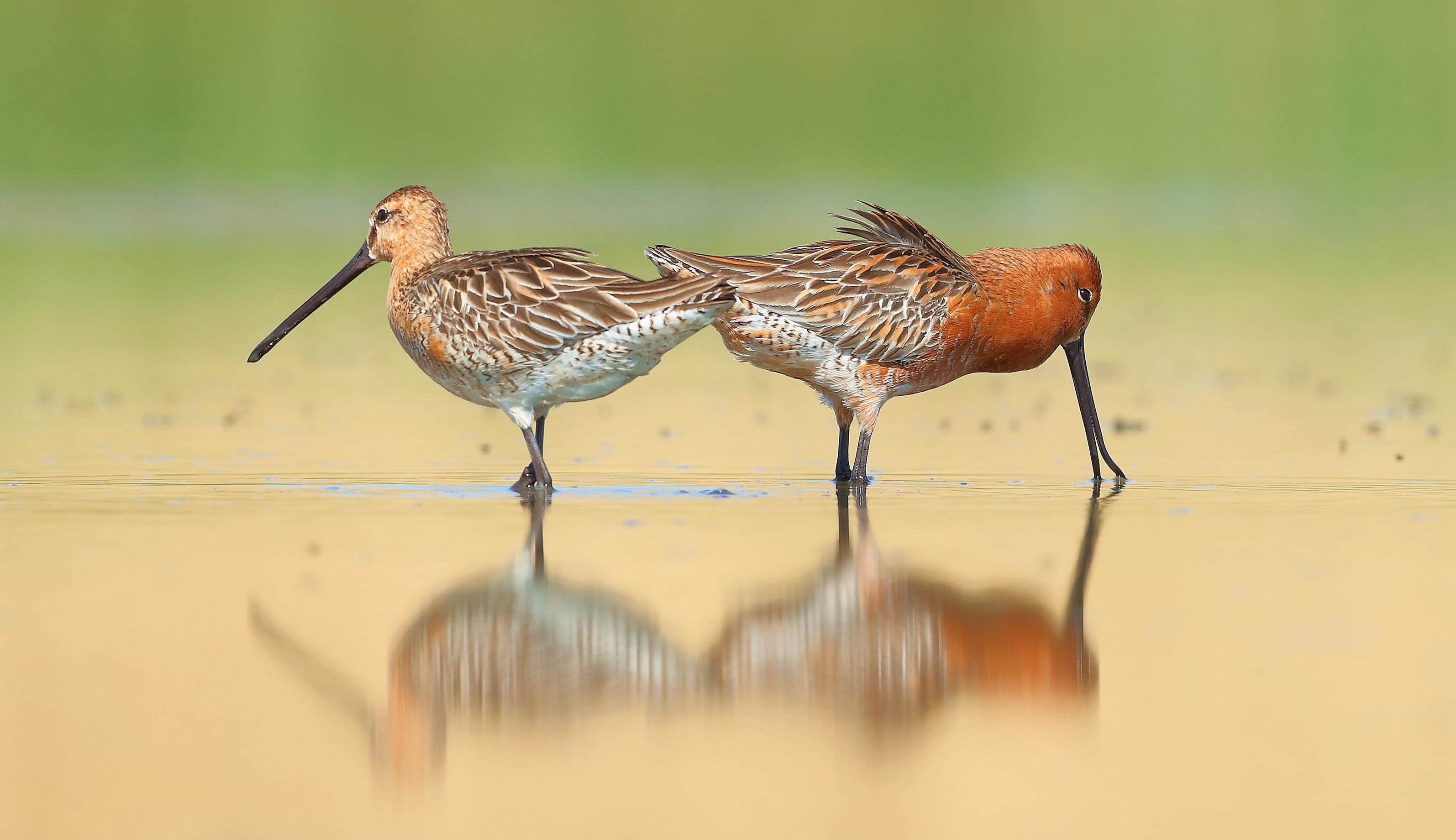 Given that there are only about 23,000 Asian Dowitchers left globally, it is listed as Near Threatened on the International Union for Conservation of Nature (IUCN) red list of threatened species. Travelling from as far as southern Siberia, these birds typically only stop over at the wetland reserve for just one day, so you'll have to be really lucky to spot one of these elusive creatures!
2. Jelutong Tower at MacRitchie Reservoir
One of the best places in Singapore to spot migratory birds, and a favourite among avid birdwatchers, will definitely be the Jelutong Tower located within MacRitchie Reservoir. In addition to spotting a variety of birds, make your way up the seven-deck observation tower and be treated to an unblocked view of the forest canopy MacRitchie has to offer.
While the nondescript Brown-chested Jungle Flycatcher might be easily brushed off as one of many similar-looking brown birds in the Southeast Asia region, a seasoned birder would know how rare it is to spot one given its globally threatened status.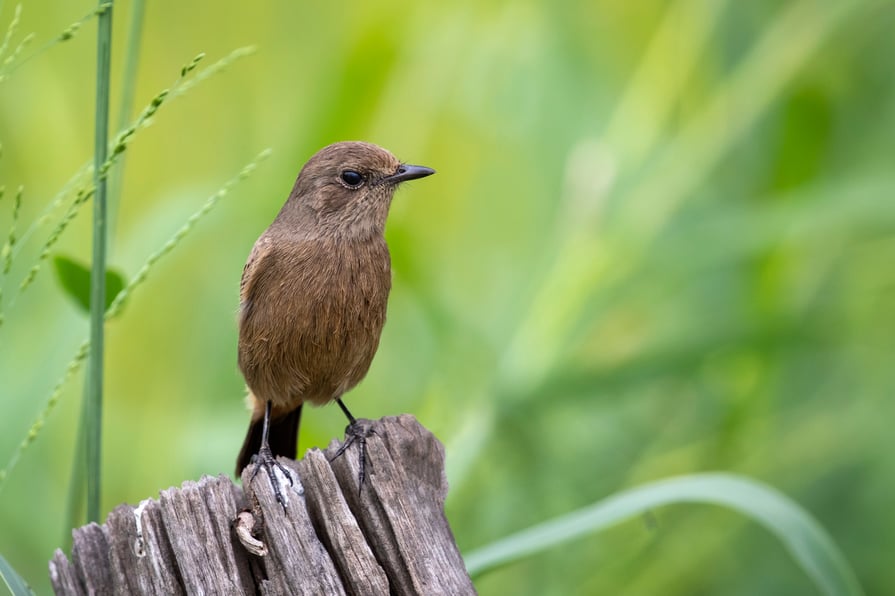 Although there are only a handful of records noting the sightings of this bird in Singapore, the Central Catchment Forest is found to be one of the hotspots where they have been spotted before. Listen hard for a short series of "ticks", a call made by the Brown-chested Jungle Flycatcher when it is alarmed, and you may have the luck to spot one of these little birdies!
Another migratory bird to look out for at the Jelutong Tower is the eye-catching Siberian Blue Robin. With the males of this species boasting royal blue upperparts and snow-white underparts, it is easily spotted amongst the green canopies.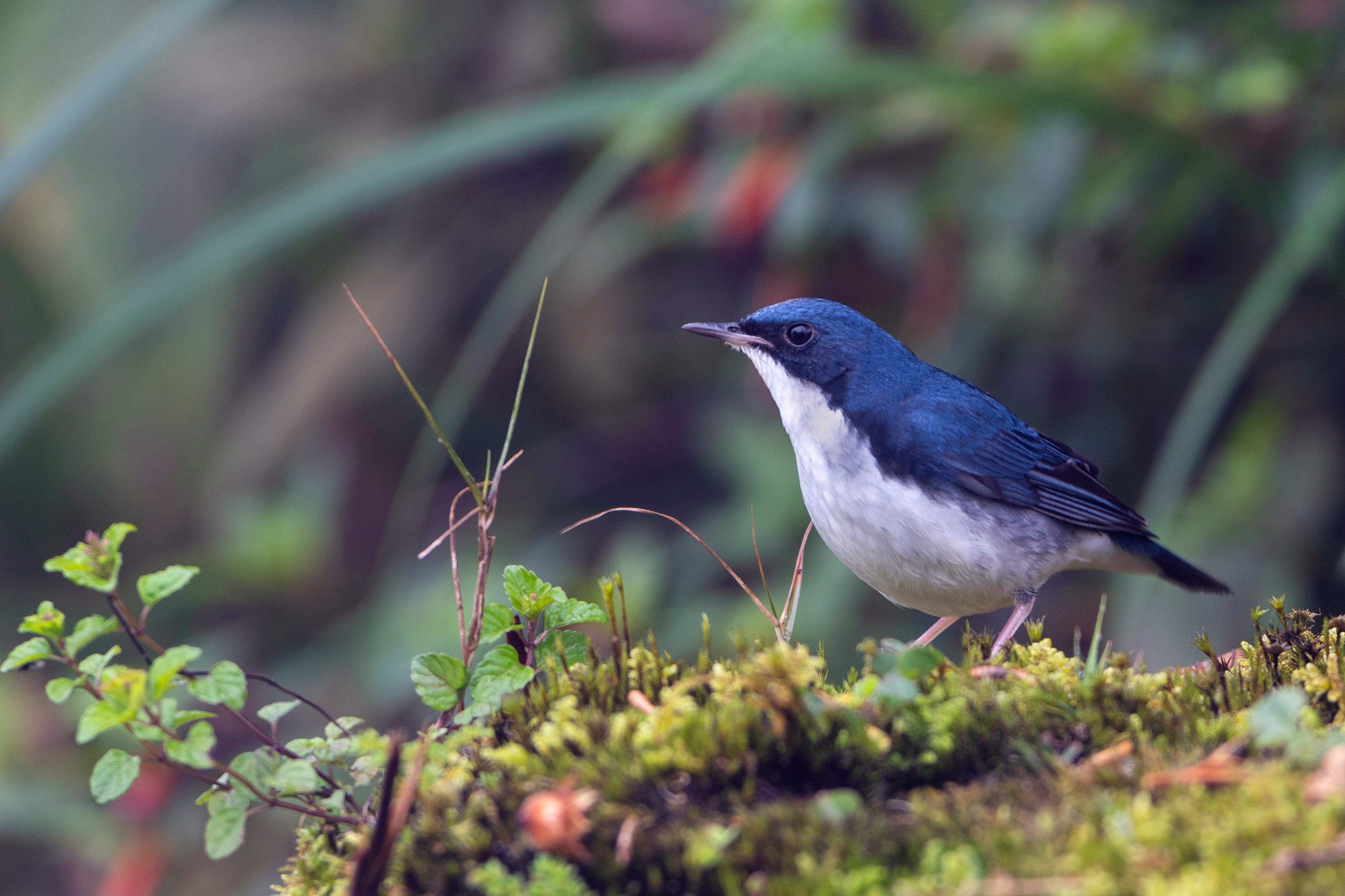 In addition to Siberia, this blue robin also breeds in Mongolia, Korea, China and Japan before travelling thousands of kilometres to warmer parts of Southeast Asia to tide over for winter – a formidable distance for such a small bird! With the rich biodiversity found in MacRitchie Reserve, don't forget to also keep a look out for other wildlife at the Jelutong Tower, such as the critically endangered Raffles Banded Langur and Sunda Pangolin.
3. Hampstead Wetlands Park
Located at Seletar Aerospace Park, Hampstead Wetlands Park is well-known as a green sanctuary for wildlife. Centred around a freshwater lake, the park offers birds and other animals with shelter, resting grounds and nesting spots, away from predators and human disturbances. With its array of birds, Hampstead Wetlands Park is the perfect spot if you're a beginner birder.
One of the most magnificent species you can find at the park is The Crested Honey Buzzard otherwise also known as the Oriental Honey Buzzard.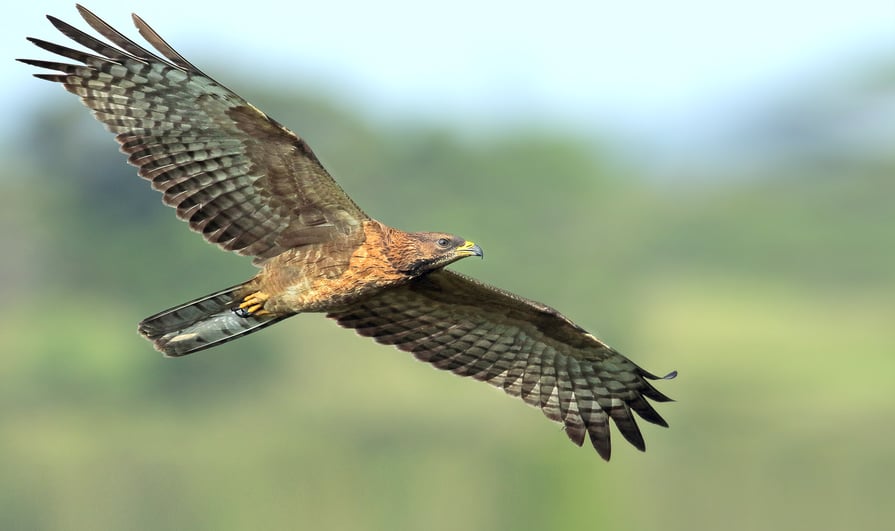 While an excellent hunter, this raptor specialises in dismantling the nests of bees and wasps to feed on their larvae, a relatively unique behaviour amongst predatory birds. Sizing up to 65 centimetres, the Crested Honey Buzzard are massive compared to your average birds and can be easily identified with its small chicken-like head. As one of the most common migrants in Singapore during the winter season, they can be often seen travelling in a group.
Another interesting bird easily spotted at Hampstead Wetlands Park is the Japanese Sparrowhawk – the most common accipiter in Singapore.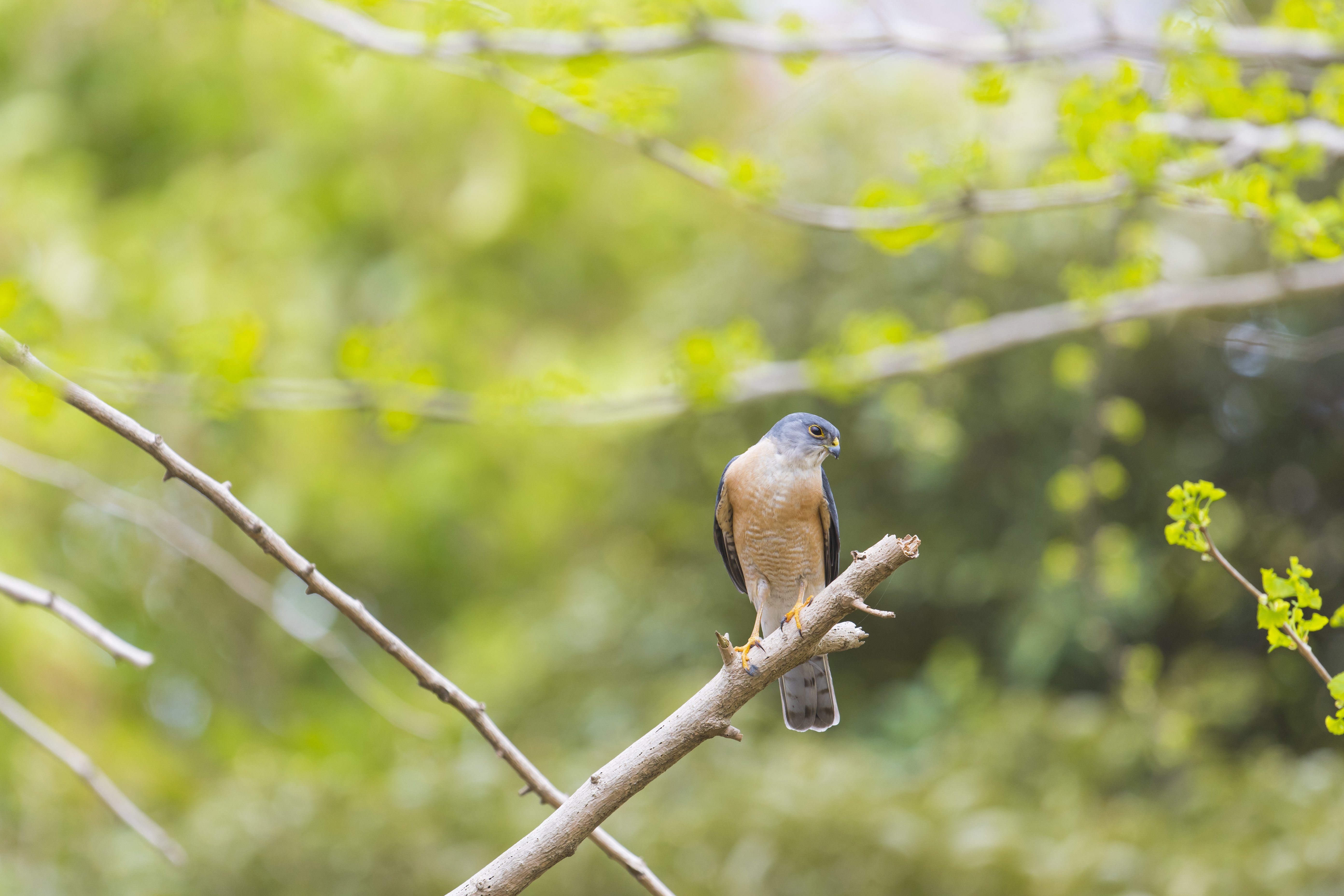 This species of bird is widespread throughout Singapore during the winter months and can be often seen soaring in the skies. If you're lucky, you can even watch them in action at the freshwater lake at the park hunting at low levels for their prey! In addition to birds, Hampstead Wetlands Park is also home to a wide range of flora and fauna so do keep your eyes peeled for some unique species, such as the Buffy Fish Owl as you take a leisure stroll along the scenic boardwalk.
4. Jurong Lake Gardens
The newest Singapore national gardens on our little island, Jurong Lake Gardens is a 90-hectare space that is teeming with wildlife given that it houses several ecosystems including a swamp, grassland, and freshwater lake. It is therefore no surprise that Jurong Lake Gardens has been the site for "star sightings" such as the Amur Paradise Flycatcher and Oriental Dwarf Kingfisher, both notoriously difficult to spot migratory birds.
Similar to many male birds of other species, the males of the Amur Paradise Flycatcher boast a distinctive look during breeding season. In this case, the tail of the adult male can extend up to 27cm or more, a striking feature for this species of birds. Unfortunately, this is rarely seen in Singapore given that they typically breed in other parts of the world before visiting Singapore to spend the winter months. With a preference to forage high up in the canopies, do remember to keep your gaze up if you'd like to spot any of these unique birdies!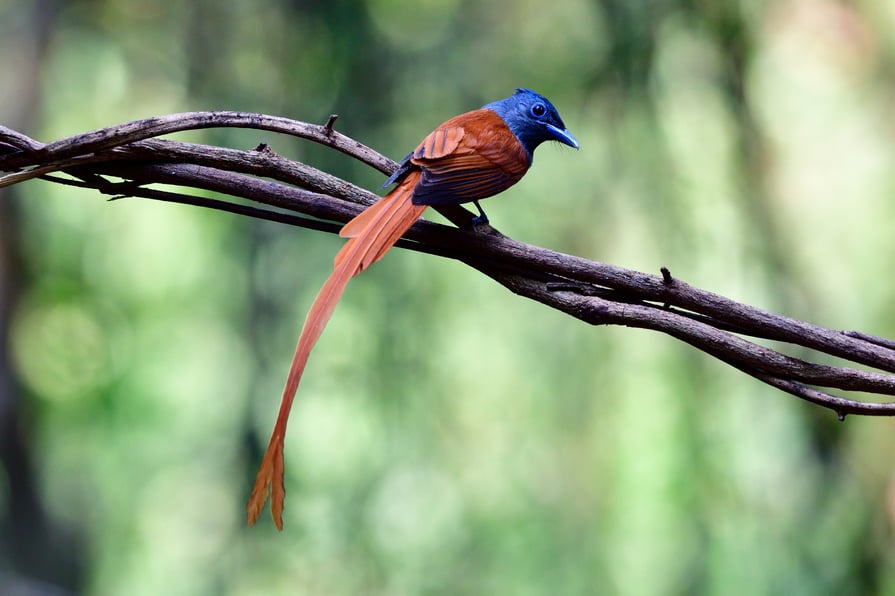 And while you're at Jurong Lake Gardens, do also look out for some of the most interesting birds in nature – the kingfishers. True to their name, kingfishers are a master fisher that swoop down to catch its prey with pinpoint accuracy. With many of them conspicuously coloured, it is fairly easy to spot one from afar!
One of which is the Common Kingfisher, a miniature kingfisher about the length of a small ruler that is a frequent migrant to Singapore.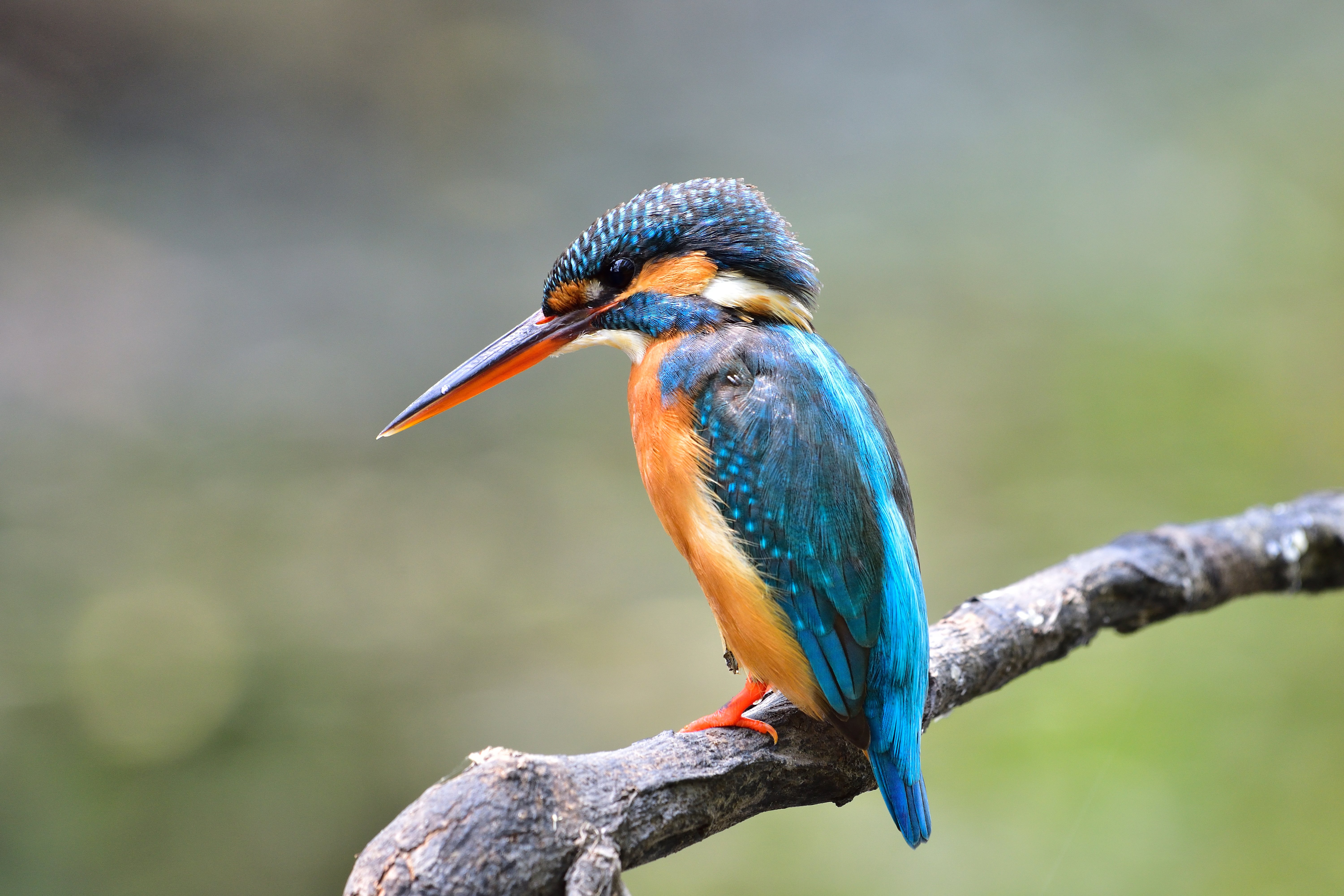 With its diet made up of predominantly fish, these birds can often be seen perched on branches not too far from waterbodies as they survey the landscape for their next prey. In addition to looking out for their turquoise-coloured upperparts and orange underparts, listen up for their distinctive high-pitched "tseep" that may just point you to where you can spot these beautiful birds in action!
Excited to head out for your birdwatching adventure? Here are some quick tips to keep in mind as you lace up your walking shoes and head outdoors:
Dress in comfortable light-coloured clothes, preferably with long sleeves to minimise any mosquito bites

Bring along your own bottled water to stay hydrated

Have a comfortable pair of shoes to walk in, especially if you are trekking at the same time

Remember to leave any nesting birds alone, should you encounter one



As we eagerly wait for the first flock of migratory birds to arrive in September, feel free to also check out Singapore Bird Project that offers an array of information about the different bird species found in our little red dot!
And in celebration of the magnificent array of biodiversity this month, let's continue to #PowerTheChange by appreciating and conserving our resident and migratory wildlife for future generations to enjoy.