Despite the highly urbanised nature of Singapore, our little red dot is home to a myriad of wildlife across various habitats such as tropical rainforests, freshwater lakes, and mangroves. According to NParks, we share our island with over 40,000 species of flora and fauna, including our renowned Bougainvillea, the critically endangered Sunda Pangolin, and our all-time favourite families of otters.
This May, in conjunction with International Biodiversity Day, why not head down to the annual Festival of Biodiversity at Botanic Gardens' Botany Centre to celebrate Singapore's rich natural heritage! Organised by National Parks Board (NParks), this year's hybrid event brings together several biodiversity-related interest groups and non-governmental organisations who will be setting up booths to educate participants on the importance of conserving our wildlife while promising a fun day out for the entire family. Over the following weeks, do also look out for exciting activities that you don't want to miss!
Here are some of these fun programmes that we've shortlisted which are perfect for both the young and old as you discover the beauty of our City in Nature:
1. Outdoor Activities and Workshops
If you're someone with a green thumb or is interested in gardening, the Sapling Protection Action workshop at Kranji Coastal Nature Park would be for you. Held within the Sungei Buloh Wetlands Reserve, be part of this exciting coastal restoration plan that aims to enhance the surrounding habitat through caring for young saplings! From removing competing vegetation to tying stakes to support the saplings as they strengthen their trunks, these little actions all go a long way towards ensuring that these baby saplings grow to become the life-giving trees of tomorrow. Sign up for a spot here and make a difference in Singapore's greening journey!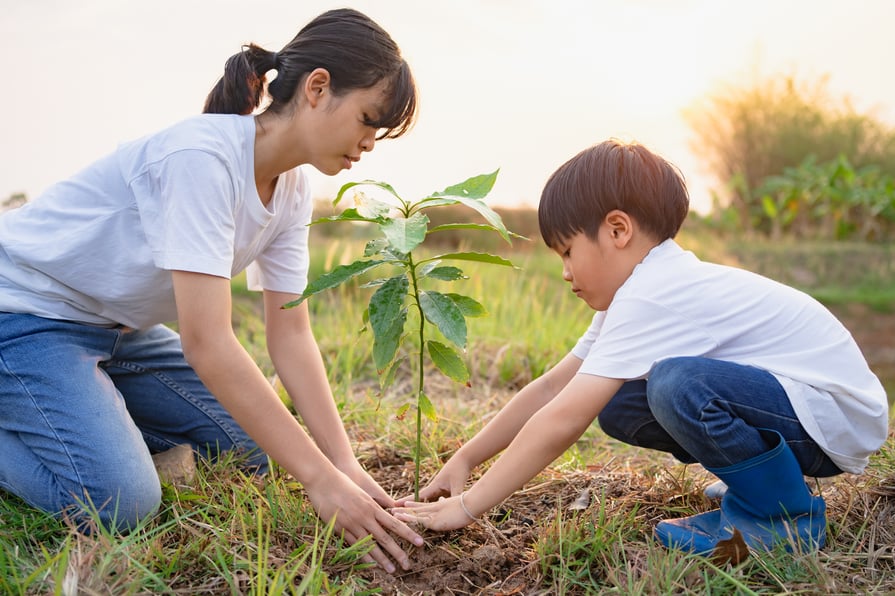 Another interesting workshop you can consider is "Discovering Ubin Living Lab with Leave No TraceTM" which seeks to educate participants to make better decisions outdoors and minimise any unnecessary human impact. Through this half-day workshop, you will be taught the Leave No Trace's set of seven internationally recognised outdoor ethics principles and gain low-impact outdoor skills to prevent unintended damage to our environment. By understanding the impacts of different recreational activities, you'll have a better idea on how to enjoy your next outdoor event responsibly!
2. Walks and Tours
Immerse yourself in our local green spaces through these engaging walks and tours organised by NParks. Accompanied by experienced guides, learn more about Singapore's vast and fascinating biodiversity scene through different activities and discover the various natural hidden gems on our sunny island!
For history buffs, the Rustic Reflection Tour would be perfect for you as it journeys through Pulau Ubin's cultural, economic, and natural history. Through this 2.5-kilometre walk, soak in the island's kampung heritage, rediscover historical landmarks and visit vital wildlife habitats that have defined life in Singapore's last-standing village. In addition to visiting the rubber plantation that once supplied Singapore with latex, you will even have the chance to peek into the island's former headman's property and tour a restored Chinese kampung house to have a sense of how life was on Pulau Ubin!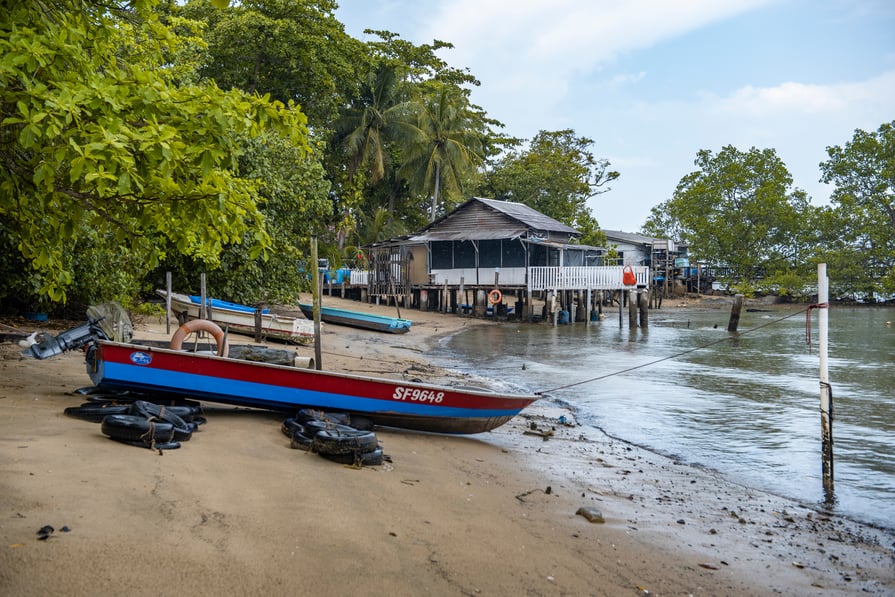 Or, if you've always been curious about orchid hybridisation, how about checking out the "Race Against Time – Science behind a Botanic Garden Tour" to learn about Botanic Garden's orchid hybridisation programme. Introduced back in the 1930s by Professor R.E Holttum, this hybridisation breeding process has become a mainstay at Botanic Gardens and plays a crucial role in shaping Singapore's diplomacy efforts. What's more, take an insider look into the research facilities at the national garden during this 45-minute tour, including the Library of Botany & Horticulture, Orchid & Micropropagation laboratory and the Herbarium where you can view physical records of reference plant materials from as far back as 1790!
Not to worry if none of the above options tickles your fancy. There are also tours exploring the Chek Jawa mangrove, an Orchid Garden tour, and a guided walk through the Gallop Extension of the Botanic Gardens – something for everyone! Check out the full list of tours here.
3. Online Activities
For those who prefer the comfort of home, look out for the various educational workshops held online that aim to spur our kids' interest and love for biodiversity.
Listen to the story of Roly Poly, the shy pangolin and be captivated by his series of delightful adventures as he discovers the world. Narrated by Moonbeam Award author and storyteller,- Wei Ting, get lost in the rhyme and rhythm of this fascinating tale with your family and leave the session with valuable takeaways on how to better conserve our flora and fauna.
For our little ones who prefer a more hands-on experience, sign up for "The ABCs of Bukit Timah Nature Reserve" workshop that offers craftwork and mini quizzes in addition to storytelling. Learn more about one of Singapore's most popular nature reserves and uncover the amazing rainforest biodiversity found within. As the largest primary forest in Singapore, Bukit Timah Nature Reserve is home to a high percentage of our nation's natural wildlife, including the Seraya tree, which is believed to be more than 150 years old!
4. Stay-home Crafts
Not ready for the fun to end after these workshops and activities? Download the series of crafts made available by NParks here as you further nurture your child's love for our planet Earth. From unique colouring sheets to fingerprint painting activity guides, these crafts serve as great bonding activities for the entire family while introducing our children to our local biodiversity.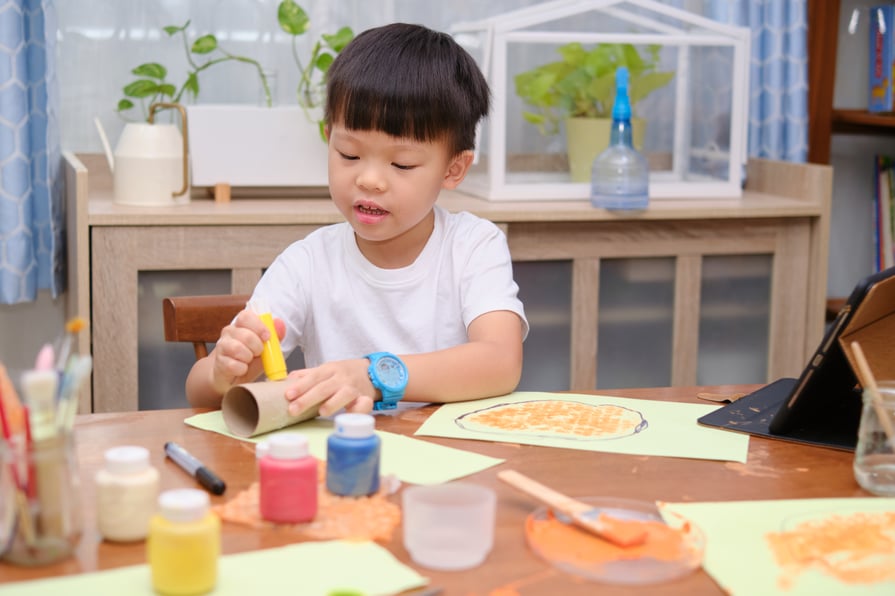 So, what are you waiting for? Head over to the Festival of Biodiversity 2022 and check out the entire range of activities that they have ongoing! As most of the activities are on a first-come-first-serve basis, remember to book a slot if you're interested!
Together, let's #PowerTheChange by appreciating and protecting our natural heritage for our future generations to enjoy.