World Vegan Day was recently marked on 1 November where individuals around the world celebrated all things plant-based and the benefits of a vegan lifestyle. This year, it coincides with the beginning of the 26th United Nations Climate Change Conference of the Parties (COP26), where leaders across the world came together to discuss how to mitigate climate change.
According to research published in 2019, it uncovered that animal agriculture is responsible for 87%1 of greenhouse gas emissions and is the leading cause of climate change. Greening your diet is also the most effective way to reduce emissions.
As conversations surrounding global warming continues heating up, this timing serves as a fitting reminder as to what we can do through our everyday diets to combat climate change.
Going beyond the daily recycling and plastic-free efforts and in celebration of World Vegan Day, we've listed three easy ways you can give existing plant-based recipes a little twist when whipping up some vegan-friendly meals to share with your loved ones and get them onboard the green movement. Not only does this do good for the environment, it brings us numerous health benefits as well!
1. Swapping for a tofu patty into your sandwich

While one may often think of simply excluding a meat patty to keep our sandwiches vegan friendly, how about swapping it for a tofu "patty" to spice things up a little? These tofu patties are a great source or proteins and amino acids, which makes them a good and flavourful substitute for our regular meat patties!
To make these tofu patties, simply squeeze the excess water out of your block of firm tofu before marinating it with a combination of salt, pepper, garlic and onion powder. Then, coat each piece of tofu evenly with all-purpose flour and pan-fry them over medium heat until golden brown.
To make for a nutritious meal, assemble your sandwich with an array of vegetables – lettuce, tomatoes, cucumbers are our favourite!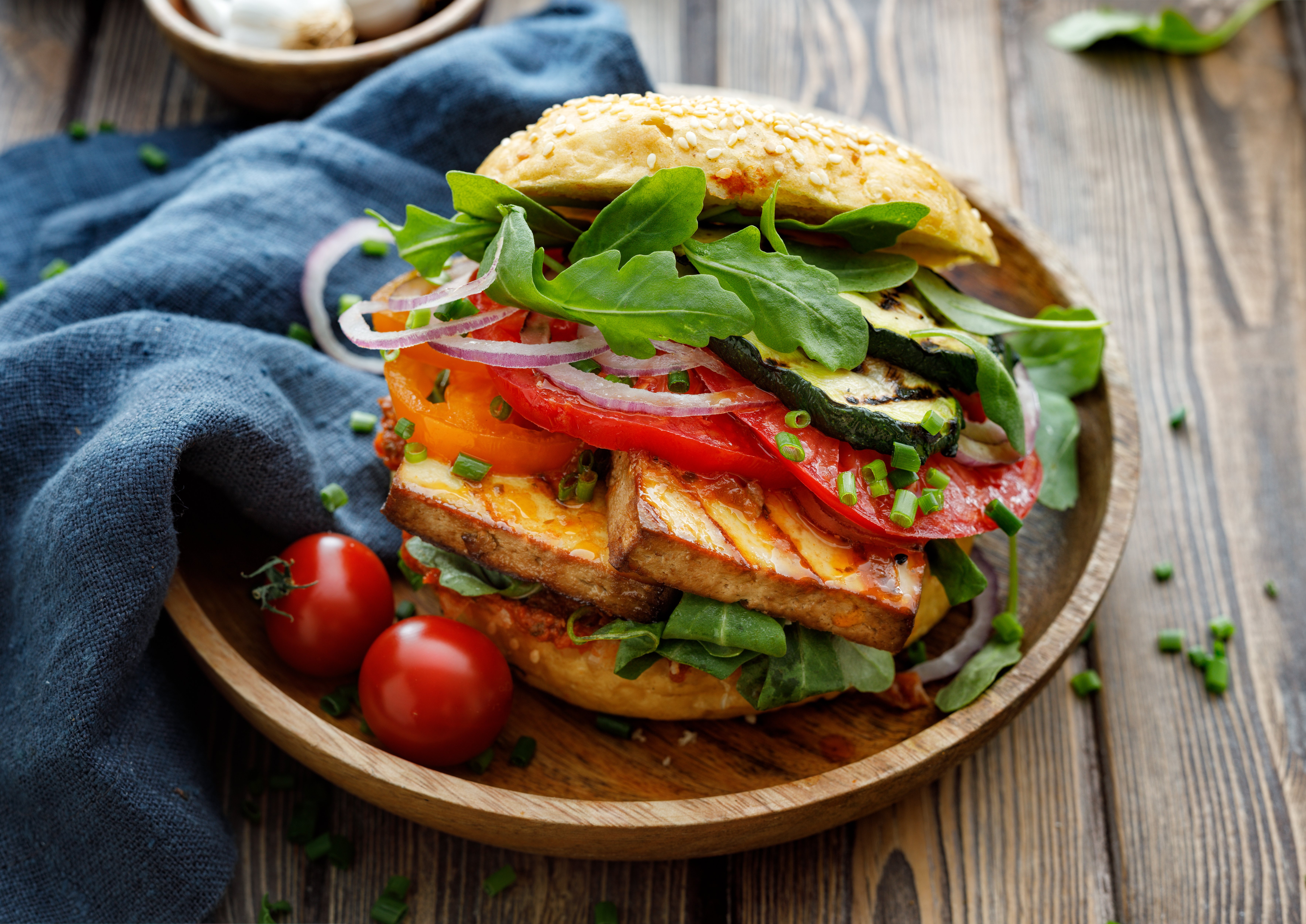 Take a step further on your sustainability journey by supporting local vegetables producer such as our Changemaker - ComCrop, for their range of locally grown produce, which includes the freshest Ruby Red and Emerald Green Lettuce – perfect additions to your sandwich.
You can also check out this tofu patty sandwich recipe – a perfect option if you're looking for an easy meal on-the-go or for an outdoor picnic!
2. Switching up regular pasta for zucchini noodles
Hands up if you're a big lover of pasta! As one of the easiest meals to whip up and easily personalised to our own liking, it's no surprise that pasta is one of the world's most well-loved dishes.
While we can easily opt for an all greens no meat pasta, how about switching things up and making zucchini noodles instead? This tasty alternative is not only a lighter option to carb-heavy pasta, but also a great source of vitamin C, vitamin A, potassium and iron. What's more, its high-water content means it will keep you feeling full for a longer period of time, and it's a great way to get those extra veggies into your diet!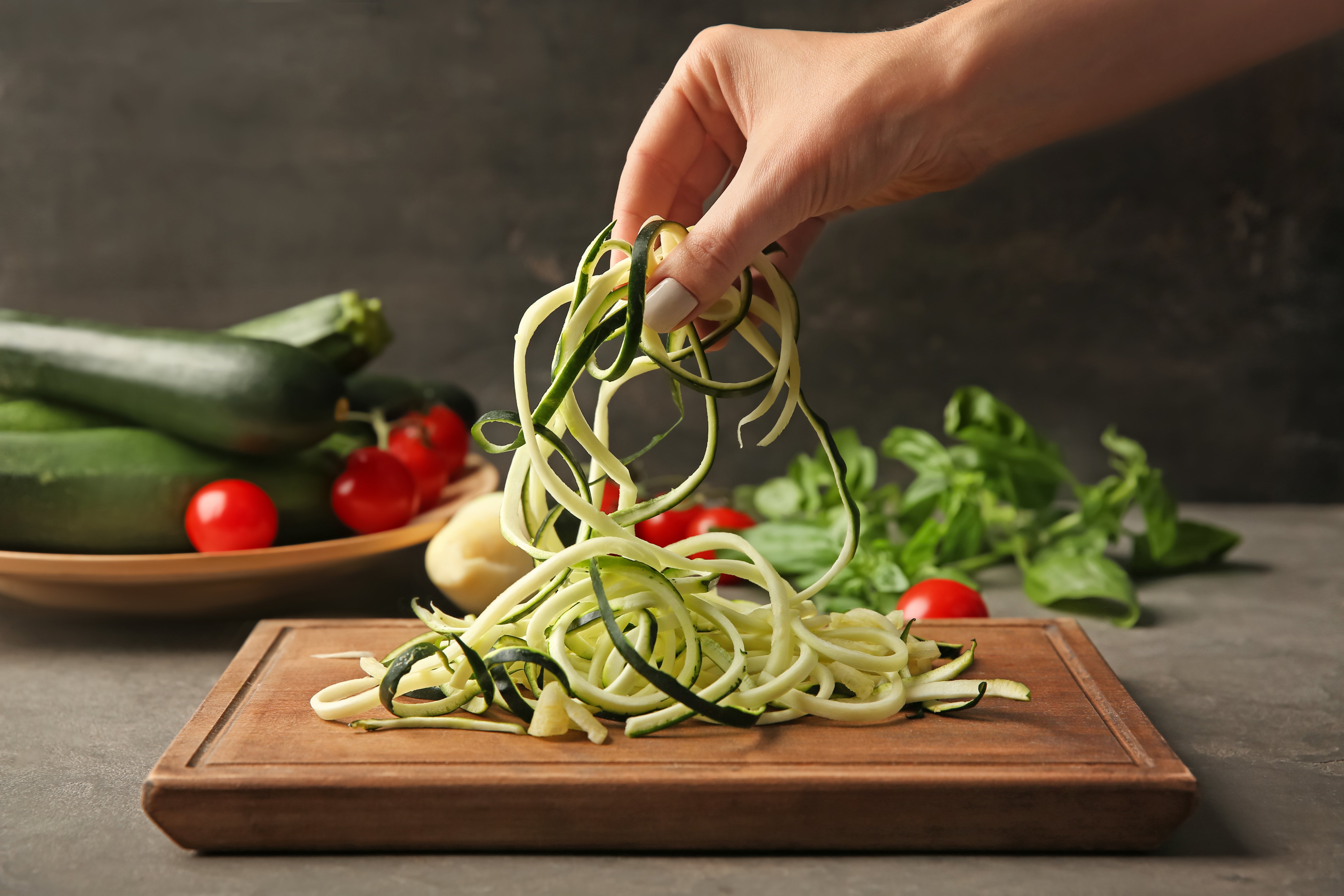 To make zucchini noodles, simply use a spiralizer to slice your zucchini into long ribbons.
Pro tip: When choosing your zucchini, opt for one that is slightly firm and has a glossy finish on its skin to prevent the zucchini noodles from turning out too mushy.
Thereafter, toss it in your favourite tomato-based pasta sauce and voilà! If you're looking for a healthier pasta sauce alternative, you can also check out Comcrop's delicious pesto rendition, made from the freshest basil grown locally!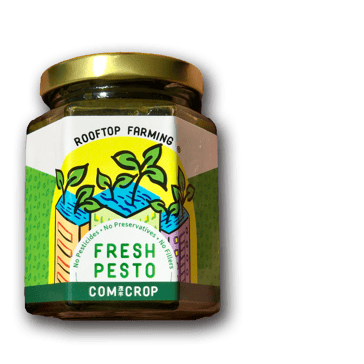 If you prefer making your pesto from scratch, check out this zucchini noodles pesto pasta recipe, that includes a step-by-step guide to making your own fresh pesto. Delicious!
3. Grated cauliflower in replacement of rice
If you lean towards an Asian palate, how about trying your hand at cauliflower fried rice? Instead of using regular rice, grated cauliflower is a yummy alternative that is not only healthier but hearty enough to serve as a main course.
In addition, these florets pack a load of vitamins and minerals. Being high in fibre, it not only promotes feelings of fullness but also helps to feed the healthy bacteria in your gut. To make cauliflower rice, start by washing them thoroughly before chopping it up into large chunks and grating them individually with a grater.
Quick tip: Use a medium-sized hole grater to achieve pieces that best imitate the texture of cooked rice.
Then, simply sauté them over medium heat with the rest of your ingredients like how you'd normally do when preparing regular fried rice. Lightly stir-fry till the cauliflower is slightly crispy on the outside but tender on the inside. Click here for the full recipe that also offers some vegan alternatives to our usual fried rice ingredients!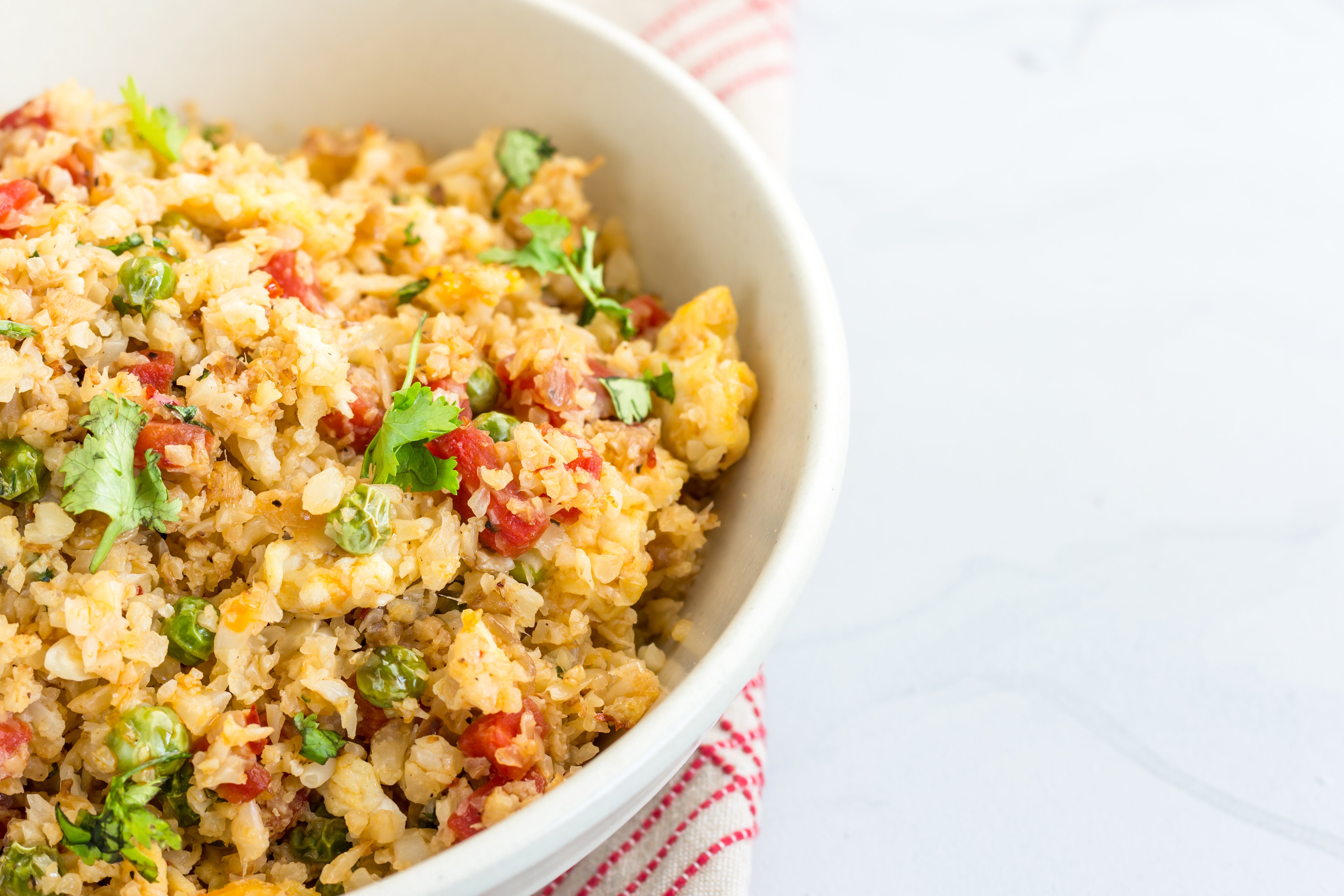 For a refreshing garnish to your fried rice, we'd highly recommend throwing in some microgreens. Though miniscule in size, these tiny greens pack a nutritional punch and delightful flavour. Best of all, they can be easily grown in small spaces, are easy to care for and only takes about a week to harvest! To learn how to grow your own microgreens, check out another of our Changemakers - Cultivate Central, for their tips to get started!
We hope these three suggestions help inspire you to recreate some of your favourite dishes so that they're not just yummy but also better for Mother Earth. As we approach the year-end holidays, let's #PowerTheChange and be #JollyGreen together by challenging ourselves to brainstorm some tasty vegan recipes for a greener year in 2022!
---
References:
1 (2019) Climate Healers, Animal Agriculture is the Leading Cause of Climate Change – A Position Paper https://climatehealers.org/the-science/animal-agriculture-position-paper/
By Geneco
10 November 2021