Are you ready for Christmas?
Visit our Christmas lodge at Wisma Atria from now till 1 Dec 2019 to power up yourself to be ready for a wonderful green Christmas.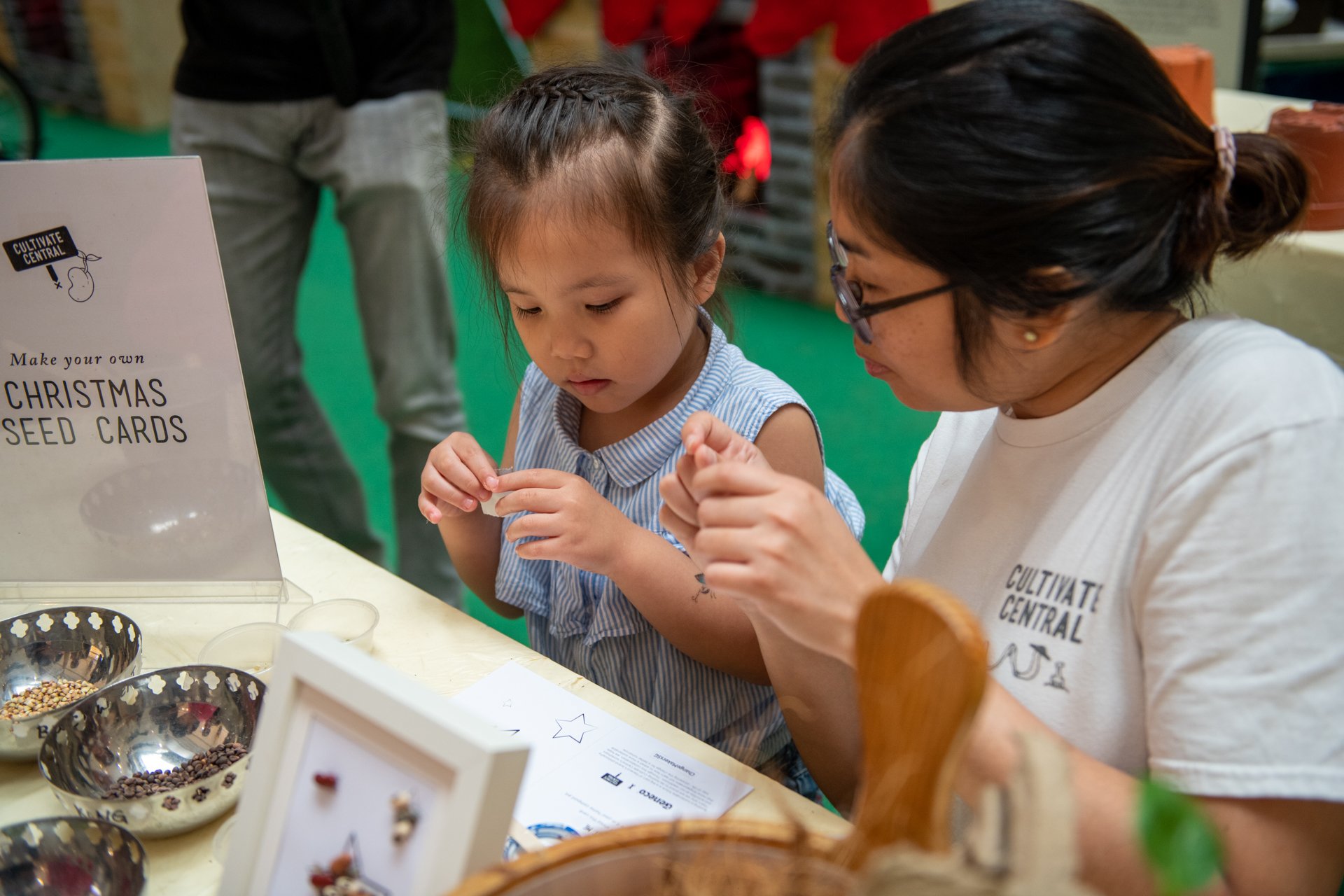 Sustainable Crafting Workshops This Christmas
With the rise of sustainability, you can make your Christmas a greener one with our sustainable crafting workshops for young and old. Workshops were held every week for the month of November and comprised of sustainable craft activities you would have never thought of for this Christmas.
Cocodama Workshop
Participants were able to create their own Cocodama, a botanic creation made from the coconut husks, forming a beautiful personal "potted plant" that can be displayed at home.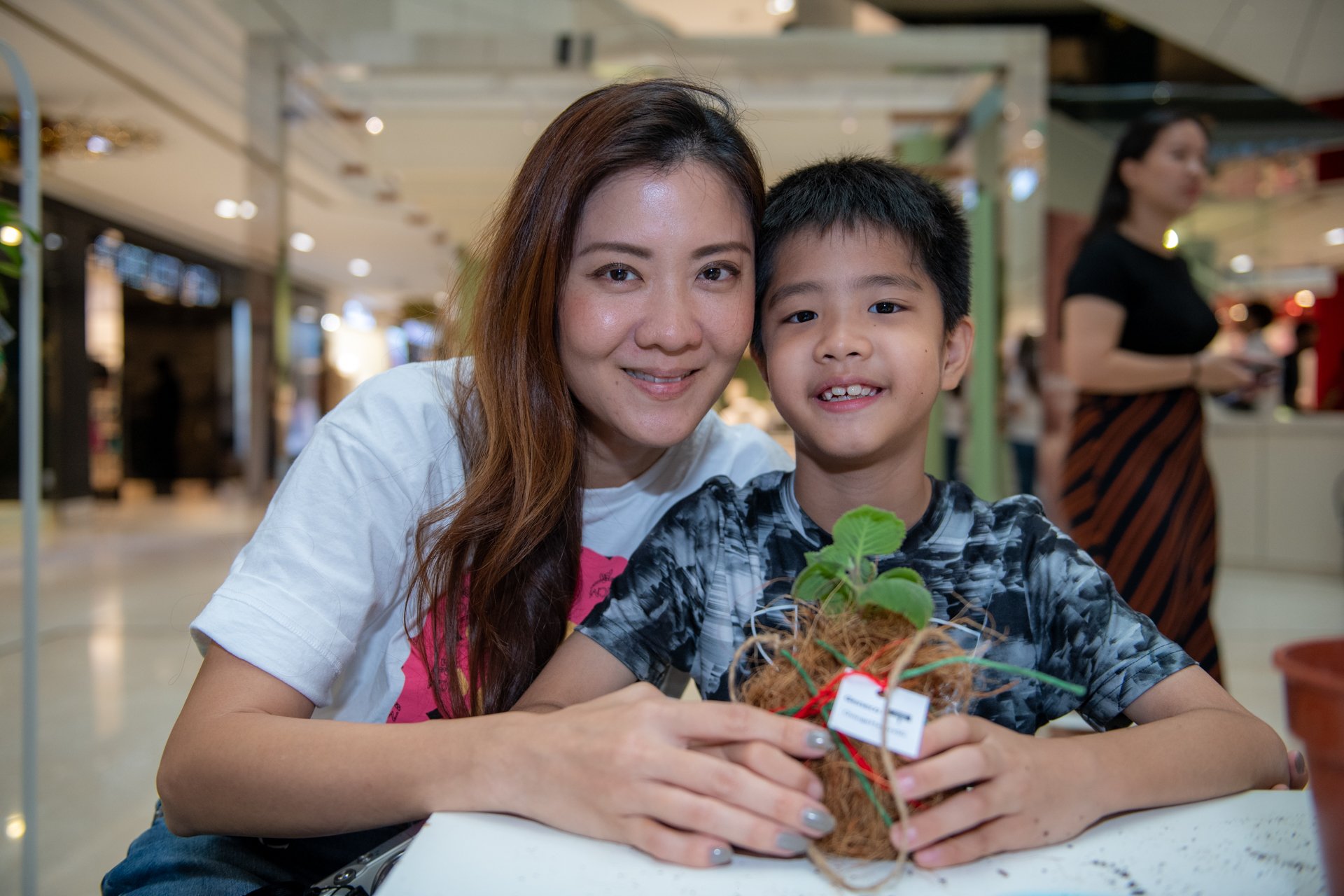 Under the guidance of our coaches and with their help of their parents, our young guests were able to exercise their creativity and create beautiful cocodamas of their own.
Seed Card Crafting
Another hit among the younglings was the seed crafting booth at our Christmas Lodge. Intrigued by the small seeds and what they can grow to become, children made their own Christmas cards using a mixture of seeds such as kang kong seeds and black eye seeds, to bring home to their loved ones.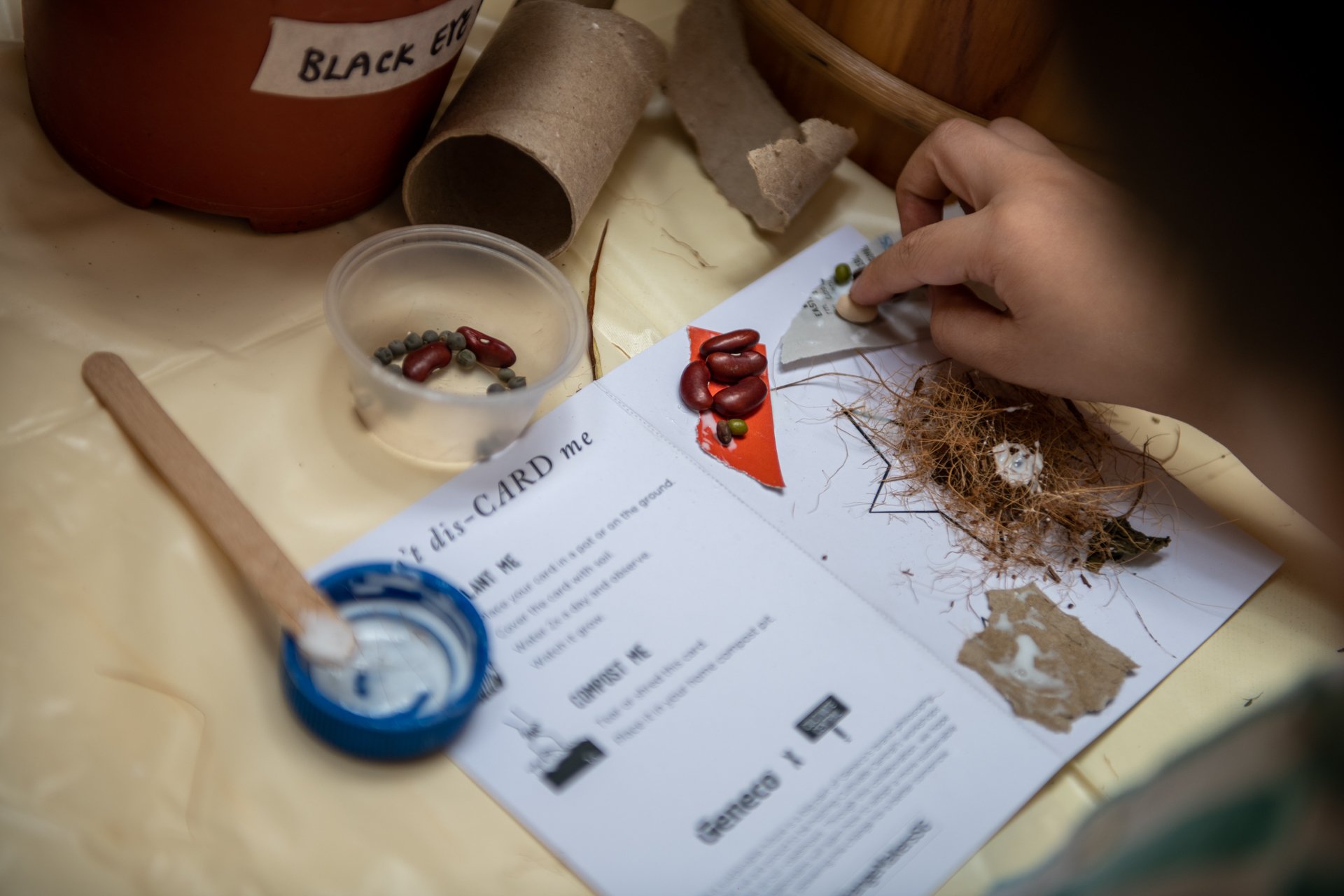 Not only are the cards compostable, the seeds encourage the children to plant their own seedlings and track their growth to become fresh produce.
Dancing Light Ornaments
Making your own LED Christmas ornaments might see like a task too daunting for anyone. However, at our Christmas workshop, participants got to make this a reality. Participants were greeted with a range of tools to engage in basic soldering work to make their own LED ornaments.
The kids were amazed by what they could create with the simple soldering skills they procured and how they could easily create a dancing light Christmas ornament. It's the perfect addition to their Christmas decorations at home to let the kids show what they can make.
Festive T-shirt Coaster
What to do with all those t-shirts that you no longer wear? Here at our crafting booth at the Geneco Christmas Lodge, we show participants on how they can up-cycle their old shirts to make their own coasters for this holiday season. Definitely useful with all the upcoming festival celebrations where you host your family and friends.
Light Up Your Own Christmas Tree
Other highlights at the Geneco Christmas lodge include a kinetic bicycle that will convert the energy generated from its rider into electrical energy that was used to light up a Christmas tree decoration behind the bicycle.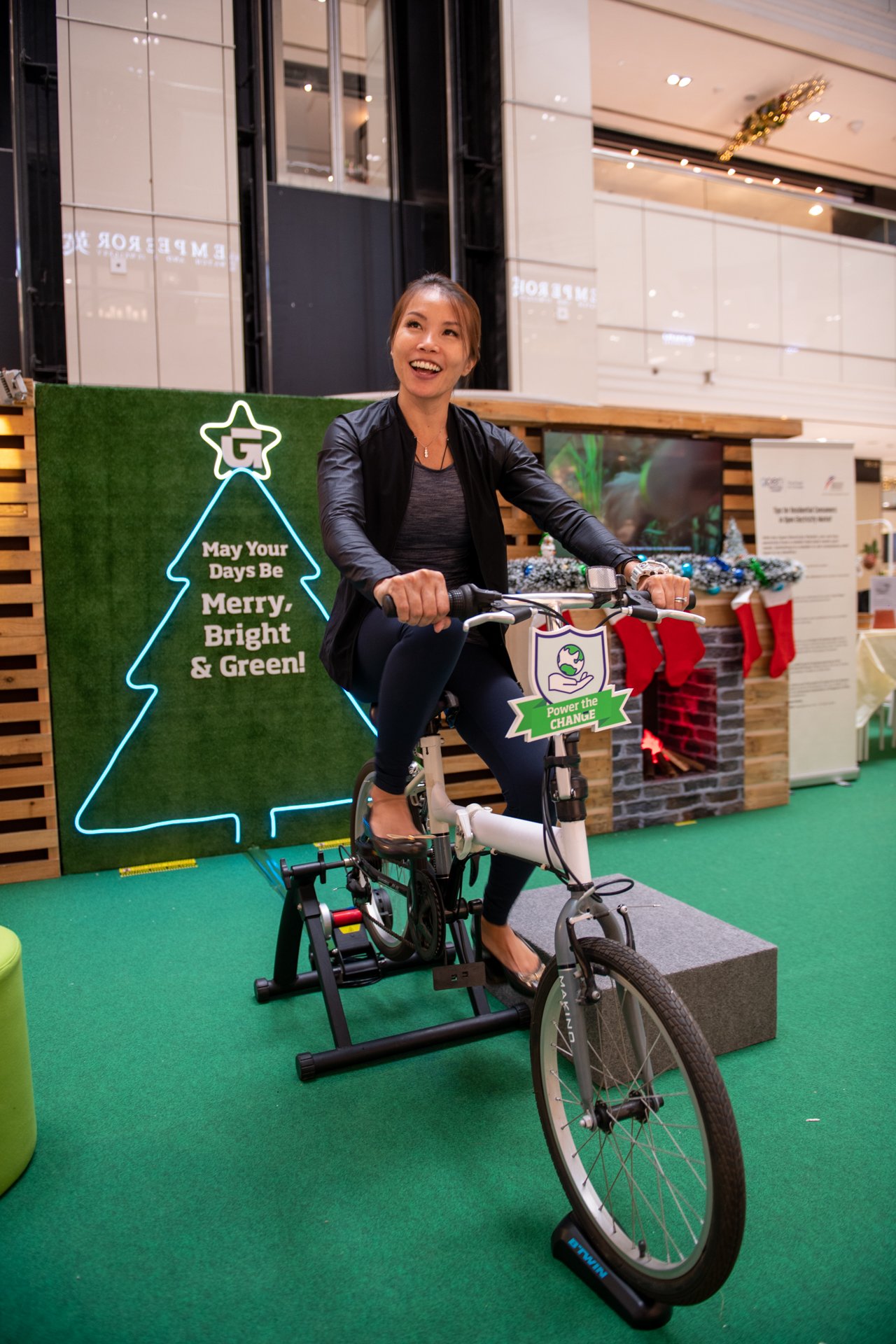 This activity was an absolute favourite among the energetic children, who couldn't wait for their turn on the bicycle, and were extremely fascinated by the tree lighting up from their own efforts. Along the way, they were also able to learn about how energy is created and appreciate how much energy is needed to power our daily appliances, and why energy conservation is important for us.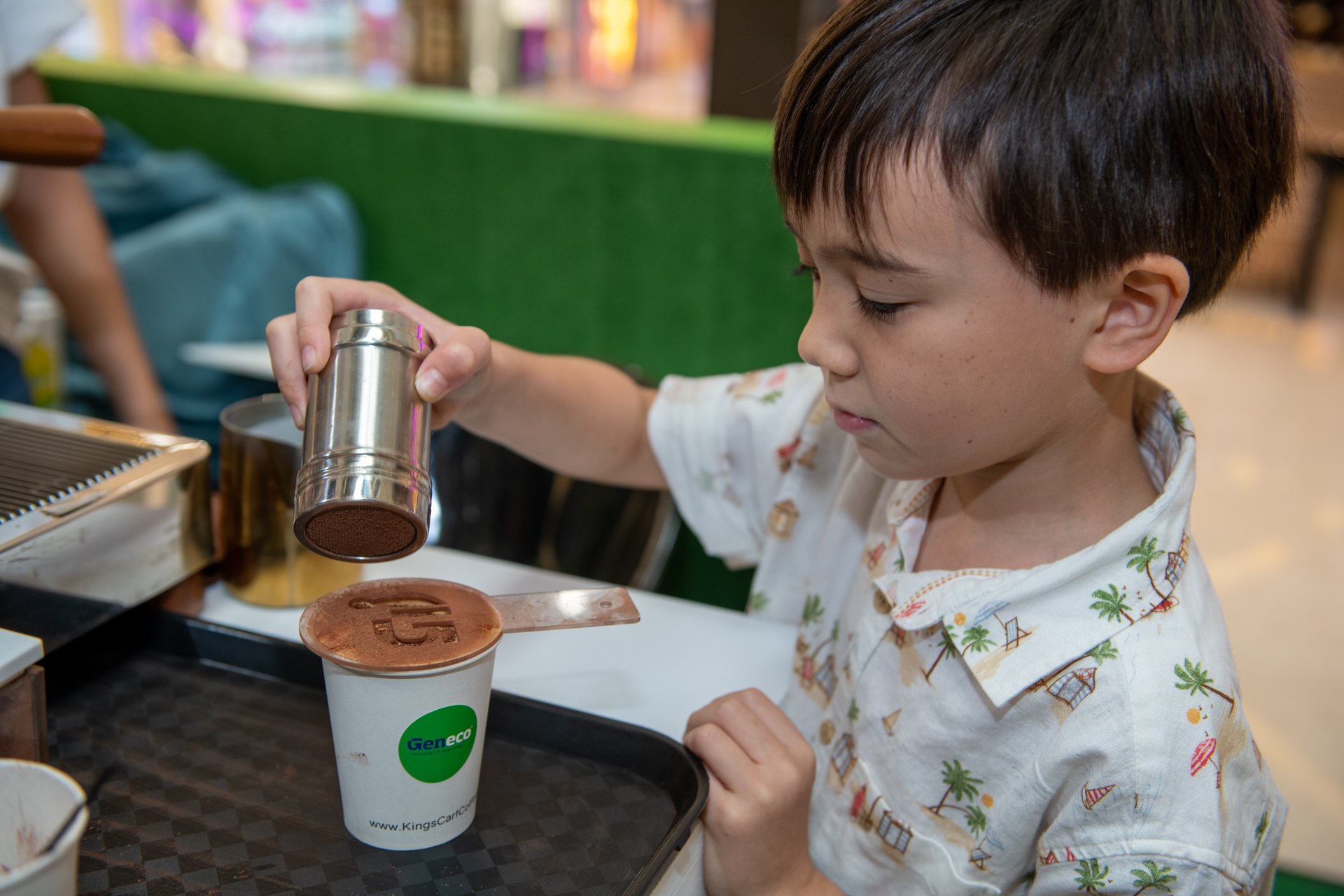 Visitors to our Christmas lodge can also try their hand at this kinetic bicycle, and take part in our Christmas Instagram contest. Take a picture of yourself on the bicycle with the lighted Christmas tree on Instagram and tag us with the hashtag #genecochristmas, and you could be one of five lucky winners with the most number of likes to receive $50 worth of shopping vouchers! Geneco customers who visit our Christmas booth can also redeem a free cup of sustainability-sourced coffee.
Get yourself ready for Christmas now and visit us at the Geneco Christmas lodge at the Level 1 Atrium in Wisma Atria before 1 December 2019!
Don't miss our final workshop this weekend, where your children can also try their hand at creating a dancing light ornament. As long as you are a Geneco customer, you're free to join our workshops and activities!
By Geneco
25 November 2019